Graduate Advancement Resources
Below are resources for Arts Graduate Students who are in their final year of their degree and ready to graduate.
Please note that starting Winter 2021, ALL forms that require signatures sent to Grad Division must be completed via DocuSign PowerForm.
Self-generated DocuSign forms will not be accepted by Grad Division.
MFA Advancement
Library Filing (Plan I)

Master's Thesis Plan I Final Documents Packet
Degree Certification

Internal Filing (Plan II)

Master's Thesis Plan II Final Documents Packet
Ph.D. Form I
Ph.D. Form II Final Degree Paperwork Packet
Degree Certification
*Instructions on how to complete the DocuSign PowerForm provided by Grad Division. Note that you do not need to include the Associate Dean's signature when setting up the PowerForm.
Broken link? Outdated form? Email Jenn Wong at jenniaw4@uci.edu.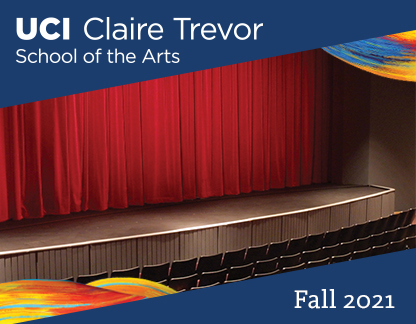 CONNECT - Fall 2021
 
About CTSA​
More Information
Giving