Giving Day Ambassador Toolkit
CTSA Giving Day Abassador Toolkit
Thank you for joining us as a CTSA Giving Day Ambassador. To make this easy and fun, we've put together a toolkit with everything you need to reach out to your friends and family! Download a pdf of this toolkit here.
*TIP: If you register as an ambassador, you will get a personalized link from your Ambassador Dashboard to encourage others to give. Throughout the day, you will be able to track your impact on the campaign in your customized Ambassador Dashboard as gifts come in. Register at givingday.uci.edu.
UCI Giving Day Quick Facts
When:
Wednesday, April 25
Midnight until 11:59 p.m.
Goal:
100 gifts and 40 student scholarships in 24 hours.
CTSA URL:
givingday.uci.edu/giving-day/1361/department/7121
Hashtags:
#ArtEaters #UCIGivingDay
TIPS FOR EMAIL AND SOCIAL MEDIA SHARING:
Update your social media profile picture with a Giving Day image from the library below.
Don't forget to encourage everyone to use the hashtags #ArtEaters and #UCIGivingDay.
Share why you give – make it personal, share a memory.
Consider tagging friends so they can save the date and ask if anyone is interested in becoming an ambassador too.
Share a photo of your time at Claire Trevor.
Post a selfie in your UCI gear.
Remember to include the link for Giving Day.
Post throughout Giving Day, the more people see your posts the more reminders they will receive.
Feel free to share content from @CTSA_UCIrvine.
Don't forget to thank friends that made a gift – publicly thanking them will encourage more people, too
Here are some sample messages you can easily copy and paste if you need some inspiration!
Week before Giving Day Example
SAVE THE DATE: 4/25 is coming soon. Will you participate? #UCIGivingDay #ArtEaters
During Giving Day
IT'S TIME TO GIVE! Help us reach our goal to reach 100 gifts! https://bit.ly/2F1TIZ5 #UCIGivingDay #ArtEaters
Post-Giving Day
Thank you to everyone who made #UCIGivingDay a success. We proved – #ArtEaters GIVE BACK!
More Samples
IMAGE LIBRARY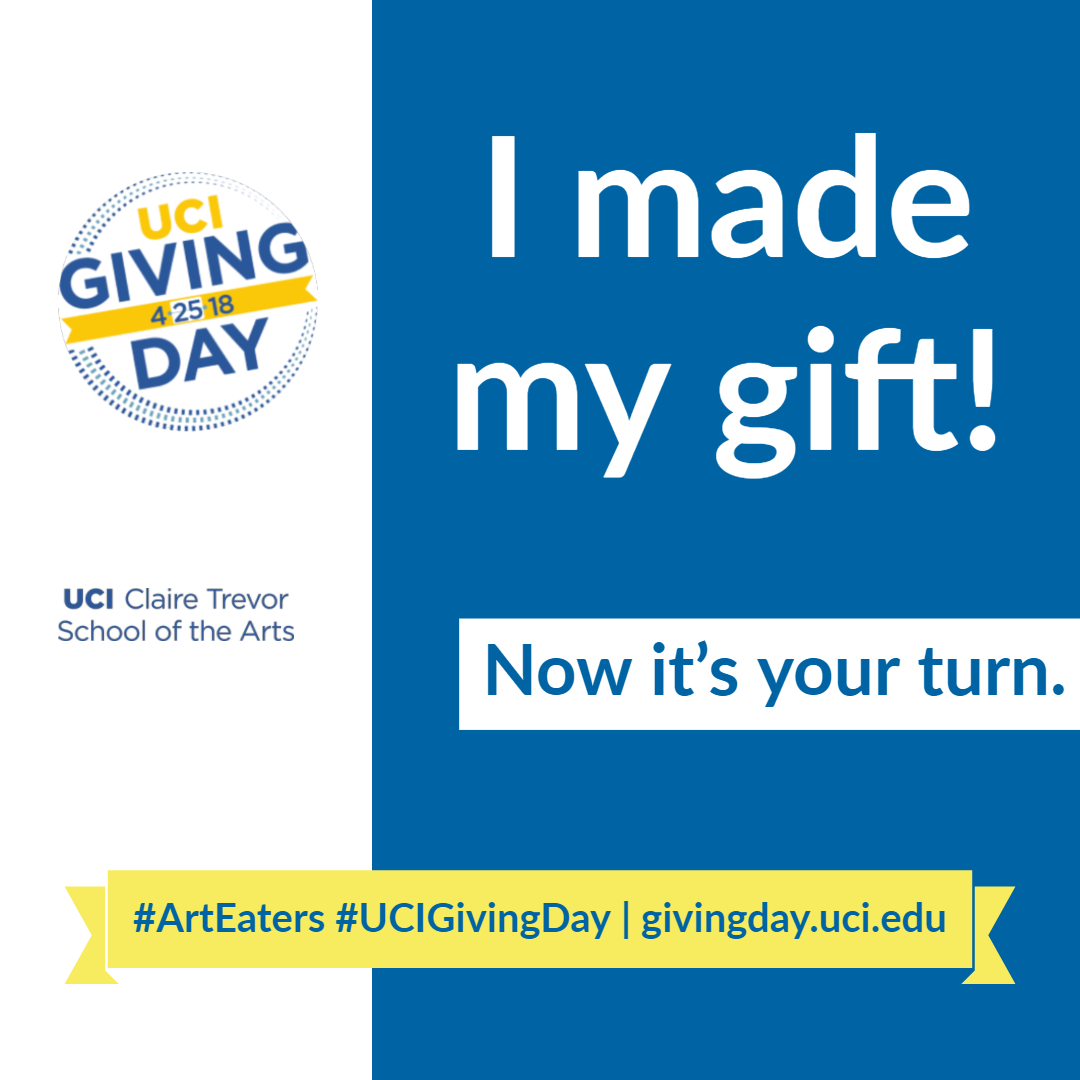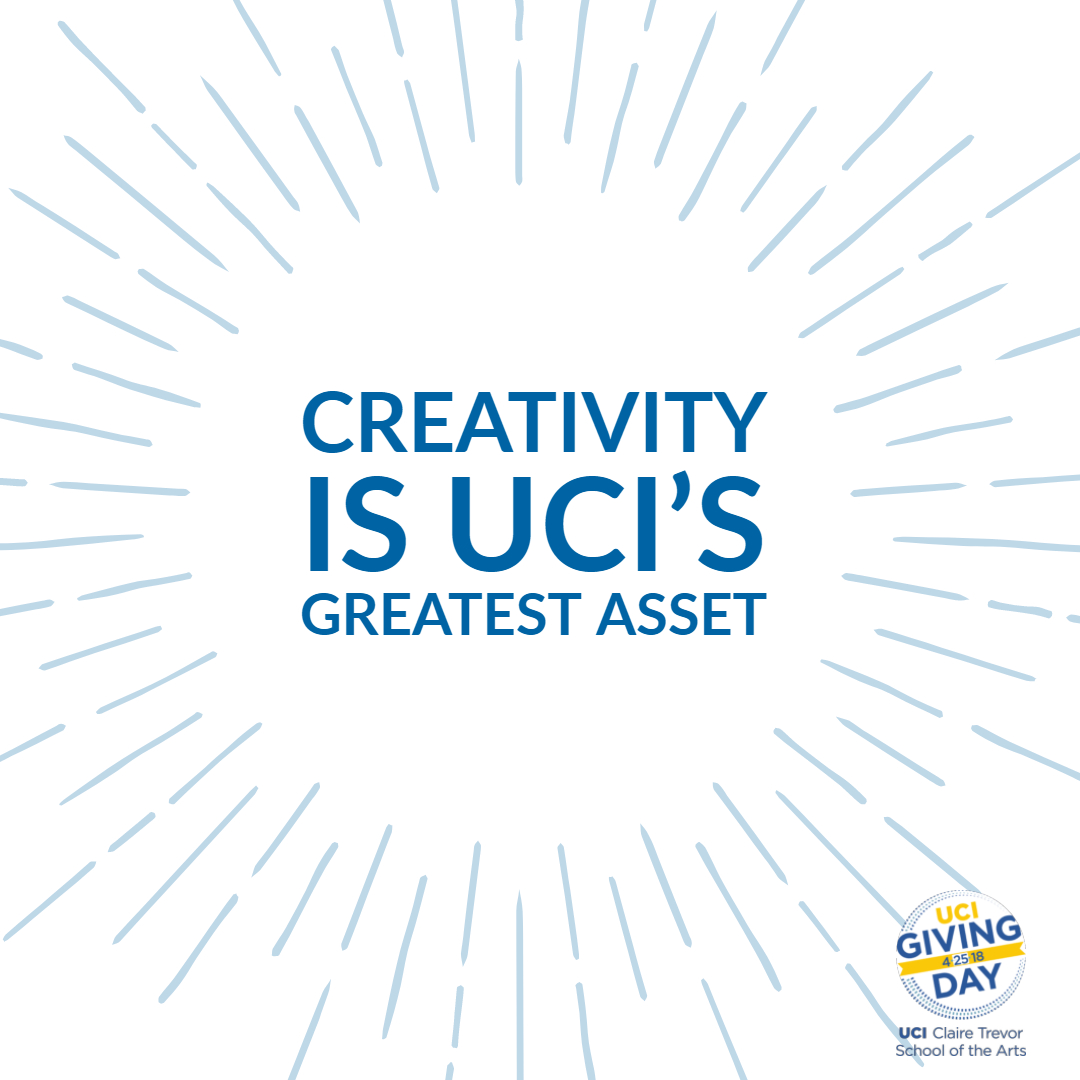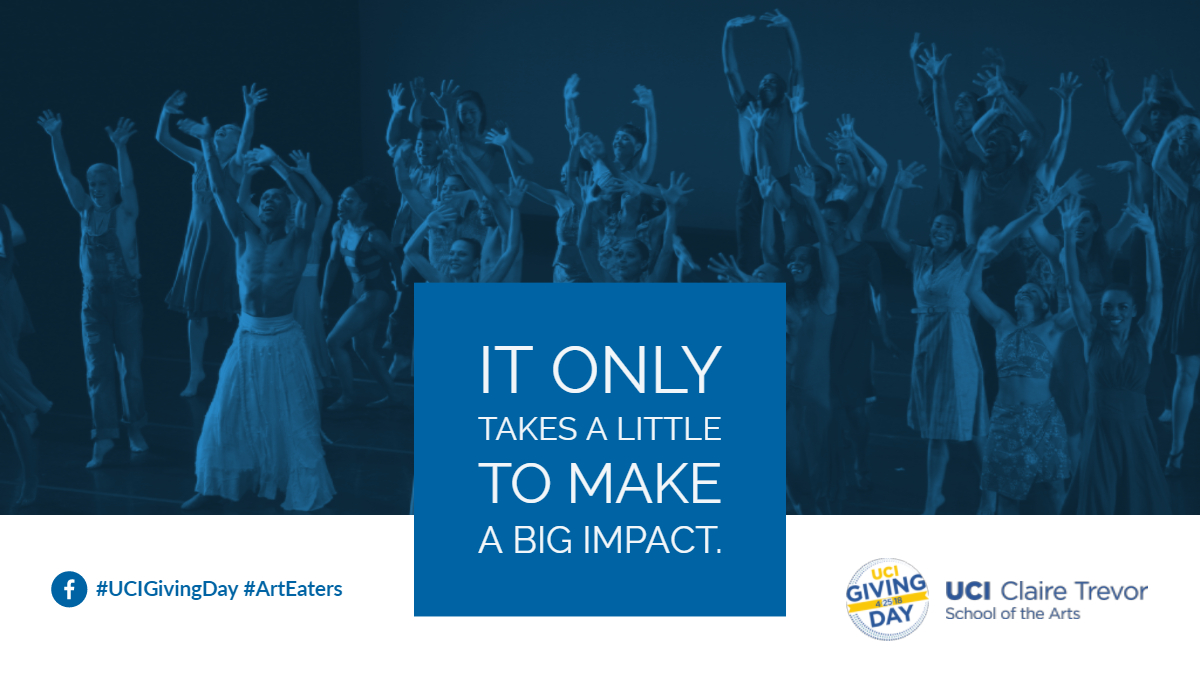 QUESTIONS?
Sarah Strozza, Interim Director Development at (949) 824-0629 or sstrozza@uci.edu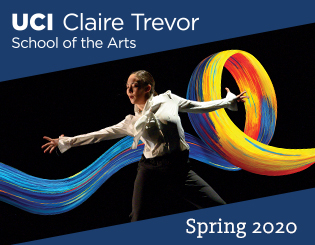 CONNECT - Spring 2020
 
More Information
About CTSA​
Giving