UCI Festival of Contemporary African American Culture
UCI Festival of Contemporary African American Culture
February 26 & 27, 2016
sponsored by:
UCI's African American Student Experience Committee (Council on Climate, Culture and Inclusion) in partnership with African American Studies, Illuminations, CTSA, and the Department of Music
(Pictured: guest artists Ras G and Eagle Nubula)
Schedule of Events:
Friday, February 26, 2016
"Intersections between Asian American Jazz and African American Experimental Music"
Find out how the Black Power Movement of the 60s and African American creative music inspired Asian American jazz and continual collaborations between African American and Asian American improvisers. 
5:00 pm
"Spooky Interaction," by George E. Lewis, a telematic concert featuring George E. Lewis (trombone) and Geri Allen (piano) at the University of Pittsburgh; Nicole Mitchell (flute) and Michael Dessen (trombone) at UC Irvine; and Francis Wong (saxophone) at the San Francisco Jazz Center, along with two virtual improvisers designed by Lewis performing via disklaviers in Pittsburgh and Irvine, and visual design at UCI by John Crawford.
xMPL (Experimental Media Performance Lab) Theater

7:00 pm
Meet the Artists with Tatsu Aoki Miyumi Project
Winifred Smith Hall

8:00 pm
Opening by Jodaiko Taiko (UCI students)
Concert with Tatsu Aoki Miyumi Project
Tatsu Aoki (taiko, shamisen, bass), Edward Wilkerson Jr. (tenor sax), Avreeayl Ra (drumset), Melody Takata (taiko and percussion). 
Winifred Smith Hall

Saturday, February 27, 2016
"Hip-Hop Invigoration"
Hip-hop, born from the cultural resistance of African American youth, has emerged into a movement of global impact that is now embraced by the mainstream.  Hip-Hop Invigoration will celebrate some of Los Angeles' most creative contemporary artists in dance and music.  
2:00 pm 
Dance Workshop/Lecture with d. Sabela Grimes
Winifred Smith Hall

7:30 pm 
Artist talk with Fred Moten
d. Sabela Grimes Dance Performance
Winifred Smith Hall

8:30 pm
Ras_G & the Afrikan Space Program with Eagle Nebula and Kahill Sadiq
Winifred Smith Hall

About the Artists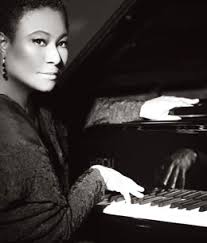 Geri Allen is a renowned pianist/composer/educator who has received numerous awards and extensive critical acclaim over a decades-long career of recording and performing. She is a Guggenheim Fellow, and was recently appointed Director of Jazz Studies at the University of Pittsburgh. She received the very first Lady of Soul Award for jazz, and was also the first woman, and youngest person to receive the Danish "Jazz Par Prize." Her work is featured in The Lisa Gay Hamilton Peabody Award winning film, Beah: A Black Woman Speaks, and on Andy Bey's Grammy nominated American Song, in addition to numerous influential recordings under her own name.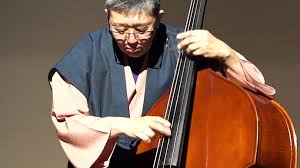 Tatsu Aoki is a prolific artist, composer, musician, and educator, as well as a consummate bassist and Shamisen Lute player. Based in Chicago, Aoki is one of the most recorded artists in the Chicago music scene, working in a wide range of musical genres—from jazz to traditional Japanese music. He has produced and appears in more than 90 recording projects and over 30 experimental films, and performs both nationally and internationally.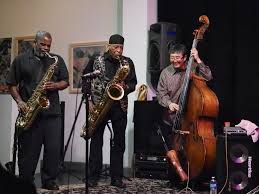 Tatsu Aoki Miyumi Project, now in its twentieth year, is one of the longest standing amalgams of Chicago avant-garde jazz and Japanese traditional music. A collaboration between African American and Asian American jazz artists, the project explores a nexus of past and present cultures.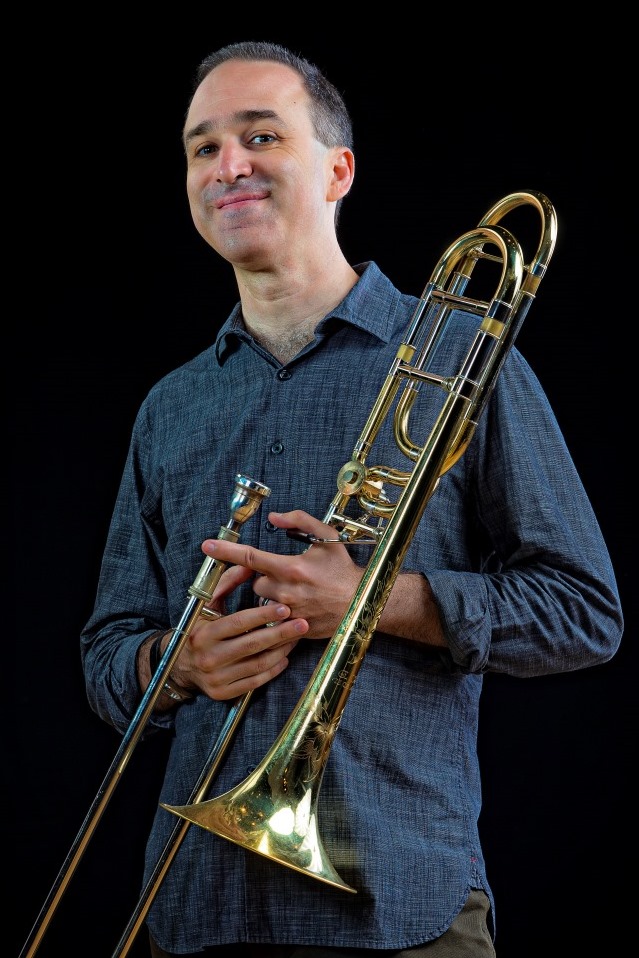 Michael Dessen is a composer and trombonist who creates music for improvisers and explores the artistic potentials of technologies including live electronics, telematic music concerts and networked scores. His music has been supported by commissions from organizations including Chamber Music America and the Fromm Foundation, and he has published writings on music, focusing especially on the role of African American traditions within late-twentieth century experimental music worlds. Dessen is also a Music faculty member in the Claire Trevor School of the Arts at the University of California, Irvine, where he co-founded a new PhD program in Integrated Composition, Improvisation and Technology (ICIT).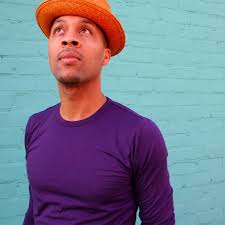 d. Sabela Grimes, a 2014 United States Artists Rockefeller Fellow, is a choreographer, writer, composer and educator whose interdisciplinary performance work and pedagogical approach reveal a vested interest in the physical and meta-physical efficacies of Afro-Diasporic cultural practices. Described by the Los Angeles Times as "the Los Angeles dance world's best-kept secret" and as "one of a mere handful of artists who make up the vanguard of hip-hop fusion," grimes is considered one of the most imaginative and innovative artists in his field.  d. Sabela Grimes is an Assistant Professor of Practice at USC.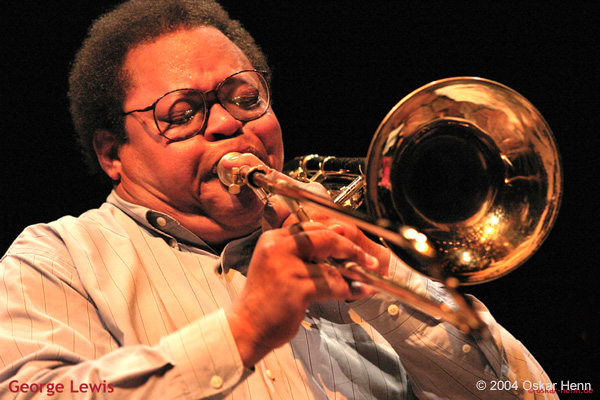 George E. Lewis is the Edwin H. Case Professor of American Music at Columbia University. The recipient of a MacArthur Fellowship in 2002, an Alpert Award in the Arts in 1999, a United States Artists 2011 USA Walker Fellowship, and fellowships from the National Endowment for the Arts, Lewis studied composition with Muhal Richard Abrams at the AACM School of Music, and trombone with Dean Hey. A member of the Association for the Advancement of Creative Musicians (AACM) since 1971, Lewis's work as composer, improvisor, performer and interpreter explores electronic and computer music, computer-based multimedia installations, text-sound works, and notated and improvisative forms, and is documented on more than 140 recordings.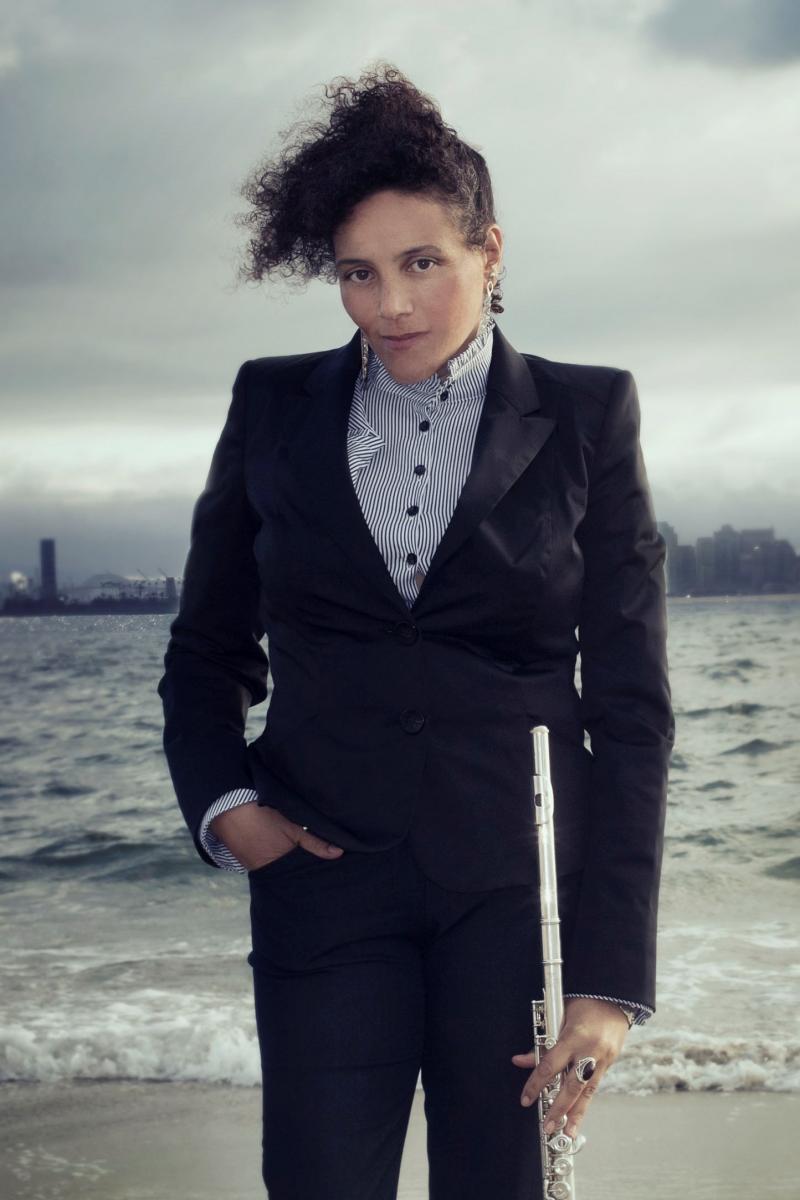 Nicole Mitchell is creative flutist, composer and educator. Founder of critically acclaimed Black Earth Ensemble, Black Earth Strings, Sonic Projections and Ice Crystal, she composes for contemporary ensembles of varied instrumentation and size (from solo to orchestra and big band) while incorporating improvisation and a wide aesthetic expression. Mitchell's compositions bridge sound worlds between the familiar and the unknown by integrating new music with sounds from the legacy of jazz, gospel, pop and African percussion. As a flutist, Mitchell develops new improvisational languages through the coupling of her voice with the instrument. A member and former president of the Association for the Advancement of Creative Musicians (AACM Chicago) since 1995, Mitchell is also recipient of the Herb Alpert Award in the Arts (2011) and the Doris Duke Artist award (2012).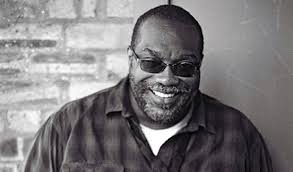 Fred Moten is a scholar whose work explores black studies, performance studies, poetry, and critical theory, Moten has taught at several colleges and universities, including the University of Iowa, New York University, Duke University, the Naropa Institute, and Brown University, among others.  In 2009, Moten was recognized as one of ten "New American Poets" by the Poetry Society of America.  Moten was a member of the Board of Managing Editors of American Quarterly from 2004 to 2007 and has been a member of the editorial collectives of Social Text and Callaloo, and of the editorial board of South Atlantic Quarterly. He is also cofounder and copublisher of the small literary press Three Count Pour.  His poetry collections include The Little Edges (Wesleyan University Press, 2014), The Feel Trio (Letter Machine Editions, 2014), B Jenkins (Duke University Press, 2010), and Hughson's Tavern (Leon Works, 2008). His scholarly texts include The Undercommons: Fugitive Planning & Black Study (Minor Compositions, 2013), coauthored with Stefano Harney, and In the Break: The Aesthetics of the Black Radical Tradition (University of Minnesota, 2003). Moten currently works as a professor of English at the University of California, Riverside. He lives in Los Angeles.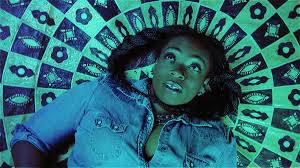 Eagle Nebula is a wordsmith from Inglewood, California. She most recently completed a public art project where she created a limited edition vinyl record for the city of Inglewood that can be found in libraries around Los Angeles. She rhymes, makes collage art and dabbles in filmmaking and photography.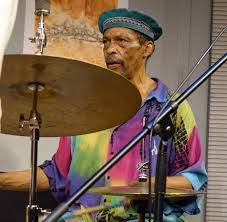 Avreeayl Ra, drummer, percussionist, is "an indispensable Chicago innovator [he] shapes the music-making swirling around him with remarkable precision and poise... extraordinarily sensitive percussion." (Chicago Tribune).  Ra is a long-time member of the Chicago Association for the Advancement of Creative Musicians, having begun early studies with AACM co-founder Phil Kelan Cohran. Ra has recorded and performed with Fred Anderson, Amiri Baraka, Lester Bowie, Hamid Drake, Sun Ra, Pharoah Sanders and many others.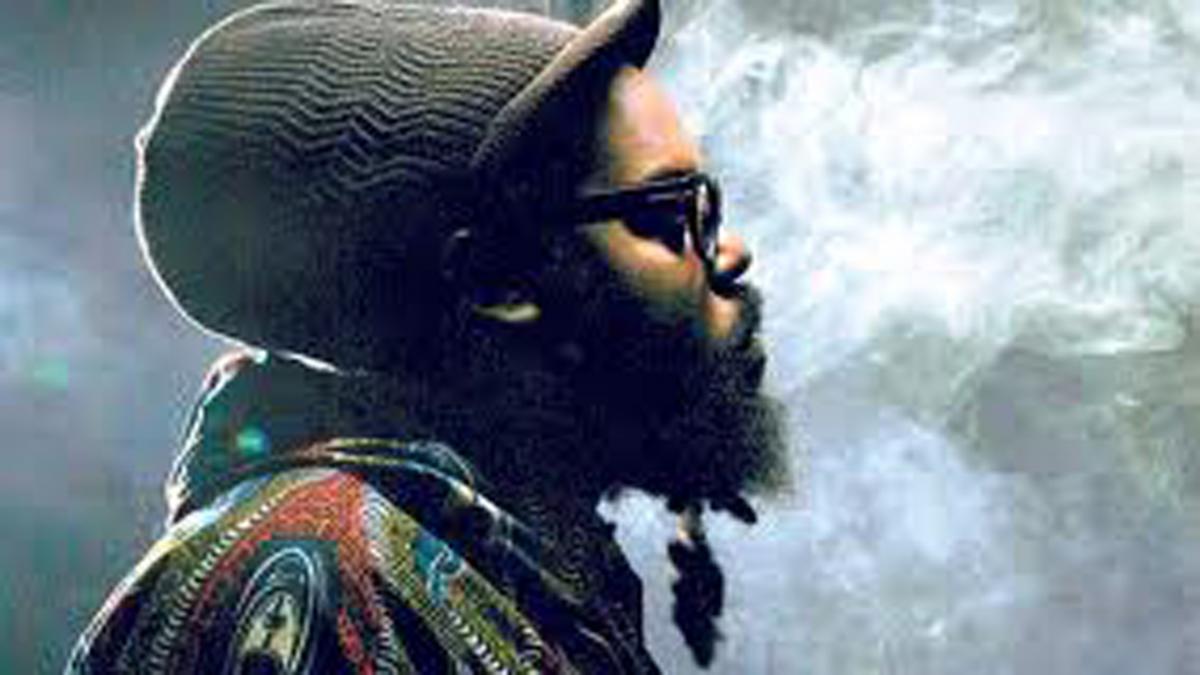 Ras_G is a Los Angeles producer, curator, record buyer. A permanent fixture in the ever growing Los Angeles beat music scene, Ras_G is the Captain of the Afrikan Space Program, and one of the early members of Flying Lotus' BRAINFEEDER Collective. He has made countess releases which have led to tours and festival dates throughout the US, Europe, UK, Japan, Australia, Africa and Israel, where he has headlined with Flying Lotus, Thundercat, Prefuse 73, J. Rocc, King Britt and many more.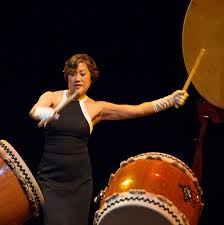 Melody Takata is a multi-faceted artist trained in Japanese Classical Dance, Taiko and Shamisen.  Sensei Takata has been performing for over 20 years in Japan and U.S.A.  Ms. Takata grew up in the Japanese American community of Los Angeles with a rich experience in traditional arts. From age 8 she learned odori (Japanese dance) at the Nishi Hongwanji as part of the obon festival ritual (festival honoring ancestors).  At age 10 she began formal study of Nihon Buyo (formal name for Japanese classical dance) at the Fujima School and has performed dance at numerous theater works under Madame Fujima Kansuma until age 20.  From age 13 to 18 she studied shamisen with the Kineya School.  At 15 she began studying and performing with Los Angeles Matsuri and at 20 traveled to Japan to study and later perform as a member of Tokyo's O Edo Sukeroku Taiko, one of Japan's most highly renowned taiko ensembles. Ms. Takata completed the ACTA master apprentice program for 2002-2003 on shamisen with Hideko Nakajima Sensei.  Most recently, Ms. Takata has reestablished study with Madame Fujima Kansuma in Los Angeles to strengthen her integrity of Nihon buyo and to ensure a high standard of integration of odori into Gen Taiko's repertoire.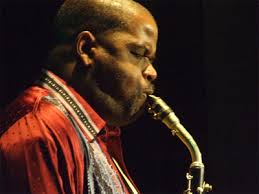 Edward Wilkerson Jr. is an internationally recognized American jazz composer and saxophonist.  Wilkerson's best documented work was with his octet, 8 Bold Souls, which toured heavily throughout Europe in the 1990s.  He has been a major presence in the Association for the Advancement of Creative Musicians, having made fourteen recordings and two film soundtracks.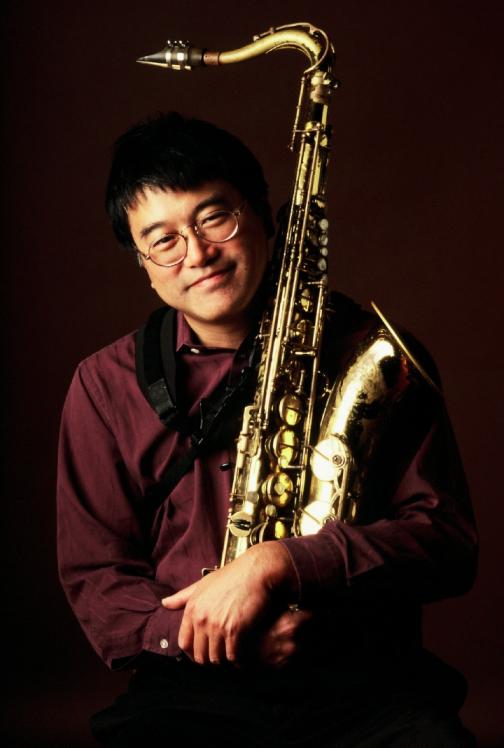 Francis Wong, considered one of "the great saxophonists of his generation" by the late jazz critic Phil Elwood, is a prolific recording artist featured on more than forty titles as a leader and sideman. For over two decades he has performed his innovative brand of jazz and creative music for audiences in North America, Asia, and Europe with such with such luminaries as Jon Jang, Tatsu Aoki, Genny Lim,William Roper, Bobby Bradford, John Tchicai, James Newton, Joseph Jarman, Don Moye and the late Glenn Horiuchi. But to simply call the Bay Area native a musician would be to ignore his pioneering leadership in communities throughout Northern California. Wong's imaginative career straddles roles as varied as performing artist, youth mentor, composer, artistic director, community activist, non-profit organization manager, consultant, music producer, and academic lecturer. Key vehicles for his work are Asian Improv aRts, the company he co-founded with Jon Jang and as a Senior Fellow at the Wildflowers Institute.
Dates:
Friday Feb 26, 2016,

5:00 pm

to

10:00 pm
Saturday Feb 27, 2016,

2:00 pm

to

10:00 pm