Experimental Media Performance Lab (xMPL)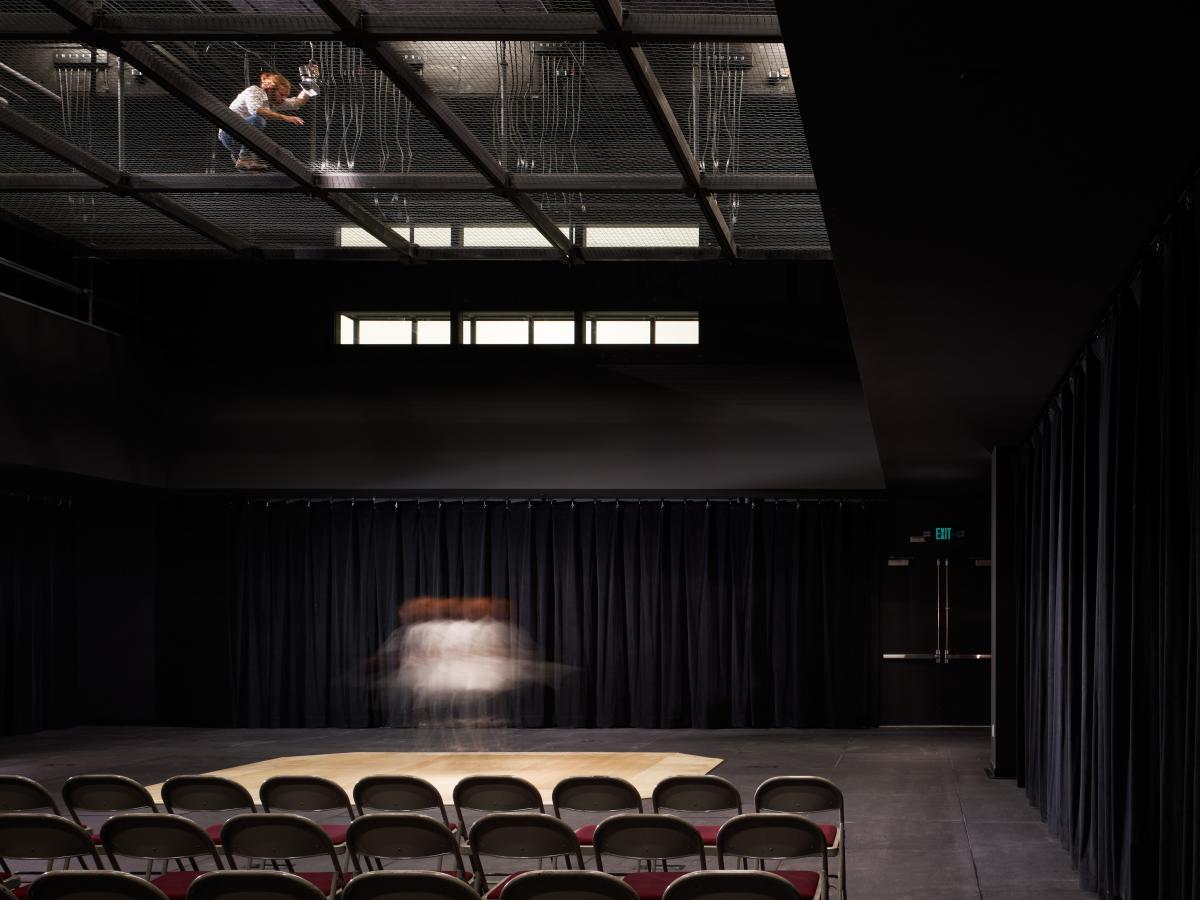 Located in the Contemporary Arts Center, the Experimental Media Performance Lab which is referred to as the xMPL, is a state-of-the-art 4,000-sq.-ft. performance space has been built in the "black box" theatre genre. The space boasts a projection room, live media performance space and versatile, reconfigurable seating to afford the audience a close-up, intimate experience. In the model of the RedCat Theater adjacent to Disney Hall in Los Angeles, the space has the latest technological capabilities to facilitate live and streamed performances, at least some of which will be transmitted via the Internet into other spaces across the country or the world. The intent here is to provide a space that supports the presentation of work that combines elements of all of the art forms, with enhanced support for video, spatial acoustic experimentation and interactivity.
21C: The Institute for 21st Century Creativity
The Pronouns: A Collection of 40 Dances for the Dancers
Written by Jackson Mac Low
Directed and choreographed by Clarina Mac Low
Organized by Carrie Noland
Co-organized by Simon Leung and Lisa Naugle
March 13-14, 2020
8:00pm
Experimental Media Performance Lab (xMPL)
In 1964 Jackson Mac Low (1922-2004),  co-founder of Fluxus and a student of John Cage, created an 'action pack' deck of note cards each displaying a typewritten instruction using one pronoun. Dancers select cards and interpret the instructions through gestures and sounds. His daughter Clarinda Mac Low brings "The Pronouns" back to life with the UCI community in an exclusive engagement.
Free admission
Presented with UCI Humanities International Center for Writing and Translation
March 13 - 8:00 pm
,
March 14 - 8:00 pm
View this Event