Ian Ingram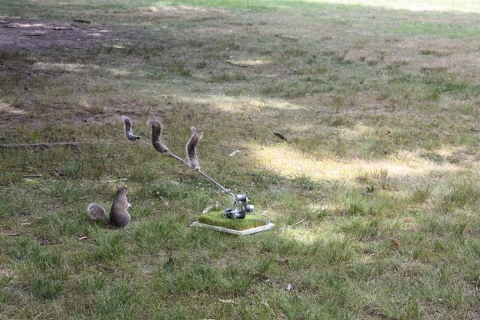 Ian Ingram
Curated by David Familian
April 18 – June 20, 2020
Beall Center for Art + Technology
The Beall Center for Art + Technology presents a mid-career survey by artist Ian Ingram. Ingram's art explores animal morphology, robotic avatars, and technology in natural environments. This exhibition will focus on new works created during his residency at the Beall Center's Black Box Projects.
This exhibition is possible due to the generosity of the Beall Family Foundation. For more information about public events related to this exhibition, please visit the "Events" page of our website.

712 Arts Plaza | Irvine, CA 92697 | beallcenter.uci.edu
Gallery Hours | Monday - Saturday | 12–6 p.m.
Free admission and docent-led tours, open to the public.
Holiday Closures:
The Beall Center received its initial support from the Rockwell Corporation in honor of retired chairman Don Beall and his wife, Joan, the core idea being to merge their lifelong passions – technology, business and the arts – in one place. Today major support is generously provided by the Beall Family Foundation.
Dates:
April 18, 2020 - 12:00 pm