Beall Center for Art + Technology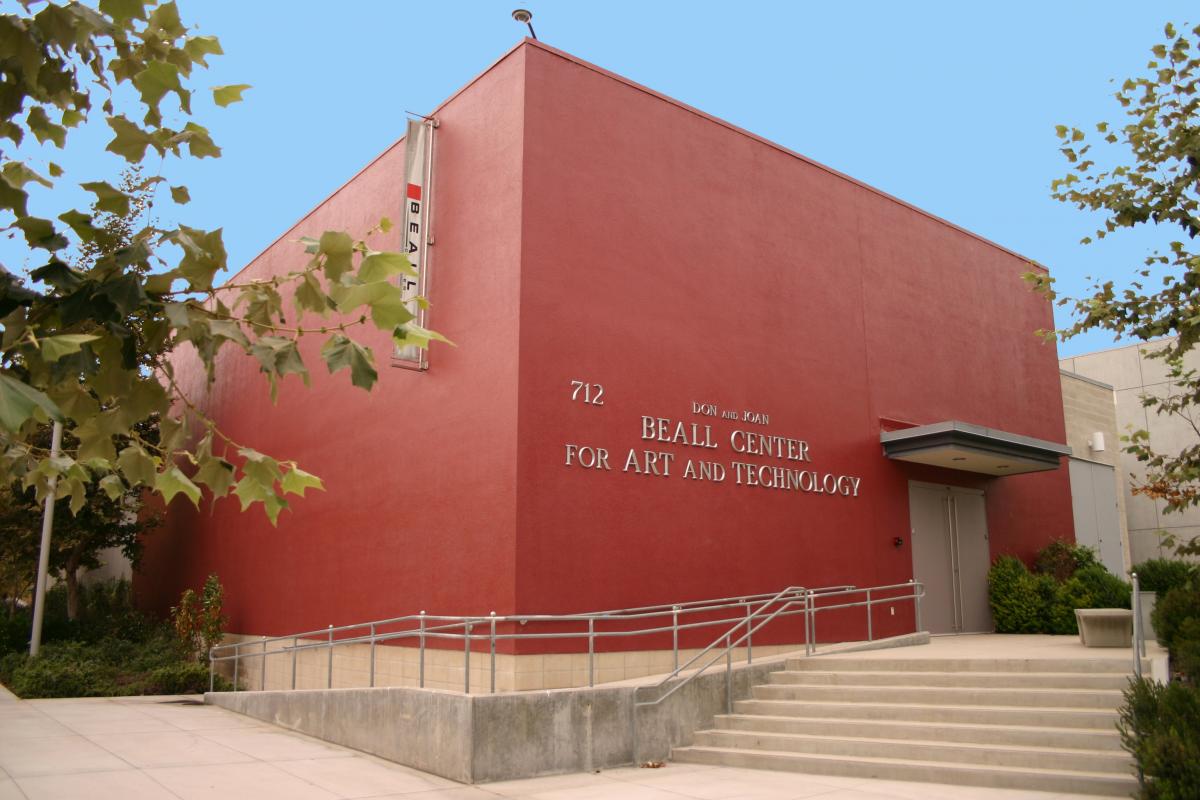 In 1997 when the art world began witnessing emerging innovations that combined art and technology, a group headed by the former dean of UC Irvine's School of the Arts approached the Rockwell Foundation with the proposal to establish a center on campus dedicated to interdisciplinary research and exhibitions in contemporary media arts.

A year later, to honor retiring Chairman Donald R. Beall and his wife, Joan, Rockwell International Corporation approved that proposal and awarded the School a major gift to support the founding and infrastructure of the Donald R. and Joan F. Beall Center for Art + Technology.

The Center was physically located within the School of the Arts campus and its intent was to promote interdisciplinary collaborations between the University's arts, engineering, sciences and business programs – all of which contribute to the development and applications of multimedia.

When completed, the Beall Center became the only exhibition center within the UC system to solely focus on contemporary new media arts and the only space of its kind in Southern California.

Contemporary media art is a genre that encompasses artworks created with emerging media technologies, including, but not limited to, digital art, computer graphics, computer animation, virtual art, Internet art, interactive art technologies, computer robotics, science, and art as biotechnology.

While media art may appear to be a new art form rising from the burgeoning computer age of the 1980s and 1990s, its roots can be traced as far back as 180 AD with the creation of an elementary zoetrope thought to have originated in China or the more often referenced 1800's zoetrope that used moving photographic images both as a study in physics and as a visual art form.

Leaping forward, the 1960s saw the beginnings of experimental video art developments by Nam June Paik and multimedia and experimental performances by Fluxus. The 1980s experienced real-time computer graphics and the emergence of the video game, followed by the computer and Internet explosion of the 1990s.

The Beall Center's inaugural exhibition opened in the fall of 2000 with SHIFT_CTRL: Computers, Games and Art, a groundbreaking exhibit that examined games, gaming, and related new technologies.

Since its opening, the Beall Center has showcased professional exhibits, undergraduate and graduate exhibits, youth and outreach events, and has represented artists, researchers and students of higher education practicing in various genres of contemporary media arts.

In the fall of 2009 the Beall Center received important works by world renowned and pioneering video artist Nam June Paik (1932-2006) on loan from a private collector and the Santa Barbara Museum of Art. Media Alchemy showcased Nam June Paik's later works in an inviting intimate setting.

When stripped down, the Beall Center is a big black box of approximately 2500 sq. ft. and consists of grids for lights, electricity, and provides online connectivity – the tools and materials necessary for media art exhibits.

Art at the Beall Center is experimental in nature. Most galleries and museums do not have the infrastructure, technological know-how and/or the time to trouble shoot technological problems that sometimes occur in exhibiting these types of media art. Luckily the Beall Center was built as a technology-based art center and the infrastructure is in place to allow for trouble-shooting and immediate repairs.

Thanks to its continued uniqueness, the Beall is as important today as it was when it opened years ago.

While the Beall Center received its initial support from the Rockwell Corporation in honor of retired chairman Don Beall and his wife, Joan, it is with much gratitude that major support today is generously provided by the Beall Family Foundation.
For more information about the Beall Center for Art + Technology, visit the website: click here

American Monument
Curated by Kimberli Meyer
Produced by Kimberli Meyer & David Familian

October 5, 2019 – February 8, 2020
Beall Center for Art + Technology
Opening Reception: Saturday, October 5, 2– 5 p.m.
American Monument is a participatory inter-media monument conceived as nomadic and continually expanding, moving across the country year-to-year, "unveiled" at universities, museums, storefronts, community centers, and churches. The Beall Center installation will be the first full iteration of the project.  The artwork provides a vehicle for analyzing the complex relationship between constructed race, material violence, structural power, and monumentality itself.
In 2018, American Monument initiated an extensive Freedom of Information Act request process. Close readings of use-of-force reports, prosecutor reports, witness testimonies, 911 calls, and body and dash cam videos revealed a consistent and disturbing problem: police use of white dominant cultural constructions and stereotypes of "Blackness," mined from pop culture, to justify fatal violence.  
The centerpiece of American Monument, Archive I, is an interactive sound sculpture. Encountering a grid of silently spinning black and white turntables on pedestals, visitors may choose to play an acetate record of audio materials gleaned from record requests, setting the apparatus and sound in motion. Each turntable represents one police murder. The sound is heard inside the interior space where the grid is located and simultaneously displaced outside the physical architecture of the monument, into locations unknown to the viewer.
Supporting the main sculpture are reflection spaces to ponder law as a culture. The main reflection space, Archive II, displays documents associated with each case represented in Archive I. The Beall launch invites scholars, lawyers, community activists, civil rights leaders, students, artists, and the general public to process and discuss issues addressed by American Monument through think-tanks and public forums. Thought production from these activities will generate expanded forms of critical engagement, which feed back into the monument.  At the end of this collaborative production process in February 2020, the monument will be "unveiled" with a public symposium to signal the completion of this iteration.
The Beall Center has welcomed project co-leaders artist lauren woods and curator/cultural producer Kimberli Meyer as researchers in residence as part of its Black Box Project. The residency has connected them with leading thinkers across disciplines at UCI, including Law, African-American Studies, Social Ecology, Art, and Art History. Additional collaborators include Carol Zou and Sara Daleiden.
American Monument has been made possible by the generous support of the Mike Kelley Foundation for the Arts, a founding grantor to the artwork and University of California Humanities Research Institute and the Beall Familiy Foundation.
Special thanks to project partner Grand Central Art Center, Santa Ana.
lauren woods is a conceptual artist whose hybrid media projects—film, video and sound installations, public interventions and site-specific work—engage history as a lens by which to view the socio-politics of the present. She explores how traditional monument-making can be translated into new contemporary models of public memory, substituting the traditional marble and granite for new media. The first project in this line of exploration, Drinking Fountain #1, unveiled in 2013. Part of the larger public artwork, A Dallas Drinking Fountain Project, the new media monument to the American civil rights movement, past and present activists/organizers, and the spirit of resistance, is located underneath the remnants of a recently rediscovered Jim Crow "White Only" sign. Part sculpture, part intervention, it is located in the Dallas County Records Building in Dallas, Texas.
Born in Kansas City, Mo. and raised in Texas, woods holds a B.A. in radio, television and film and a B.A. in Spanish with a sociology minor from the University of North Texas. In 2006, she received her Master of Fine Arts from the San Francisco Art Institute. Her work has been exhibited throughout the United States and internationally, including Washington, D.C., San Francisco, Los Angeles, New York, Dallas and Miami, as well as Puerto Rico, Taiwan, South Korea, Japan, Mali and France. She has been the recipient of grants and awards from numerous institutions including the Creative Capital Foundation, The Tribeca Film Institute, College Art Association, Alliance of Artists Communities and The San Francisco Foundation.
This exhibition is possible due to the generosity of the Beall Family Foundation. For more information about public events related to this exhibition, please visit the "Events" page of our website.

712 Arts Plaza | Irvine, CA 92697 | beallcenter.uci.edu
Gallery Hours | Monday - Saturday | 12–6 p.m.
Free admission and docent-led tours, open to the public.
Holiday Closures:
November 11, 2019

November 22-30, 2019

The Beall Center for Art + Technology will be closed for the campus holiday recess starting on Monday, December 14, 2019, and will resume normal business hours on Monday, January 6, 2020. The administrative office will be open during this time, with the exception of its own holiday closure (December 24, 2018-January 2,2019). We look forward to seeing you in 2019!

January 20, 2020
The Beall Center received its initial support from the Rockwell Corporation in honor of retired chairman Don Beall and his wife, Joan, the core idea being to merge their lifelong passions – technology, business and the arts – in one place. Today major support is generously provided by the Beall Family Foundation.
Photo by Jason Meintjes, courtesy of lauren woods and the UAM (The University Art Museum at California State University, Long Beach).
October 5 (All day)

to

February 8 (All day)
,
October 5 - 2:00 pm
View this Event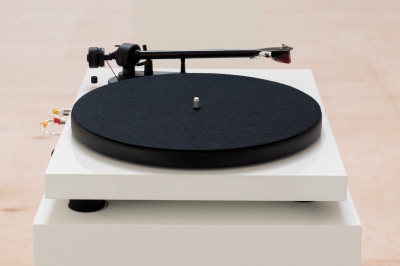 Ian Ingram
Feb. 22 – May 23, 2020
Beall Center for Art + Technology
The Beall Center for Art + Technology presents a mid-career survey by artist Ian Ingram. In conjunction, Ingram will create and exhibit new work during his residency at the Beall Center's Black Box Projects. His practice explores animal morphology, robotic avatars, and technology in natural environments.

712 Arts Plaza | Irvine, CA 92697 | beallcenter.uci.edu
Gallery Hours | Monday - Saturday | 12–6 p.m.
More information and event listings: beallcenter.uci.edu
February 22 (All day)

to

May 23 (All day)
View this Event