Dancing the Diaspora Workshop
Dancing the Diaspora Workshop
Monday, April 9, 2018
4:00 - 6:00 p.m.
Winifred Smith Hall
Come dance or come watch, as Sakina Ibrahim gives her spectacular version of dancing history in a workshop that is innovative, informational, and fun. The format brings alive the dance impulses so foundational to American artistic culture and popular culture.
In this interactive movement based workshop, Ibrahim helps participants embody and understand aspects of diaspora creativity. It is a musical dancing and talking journey that takes you from...
GHANAIAN DANCE - TO - SALSA AND MERENGUE
BALLET - TO - LINDY HOP -TO - HIP HOP
Come create community and gain embodied knowledge and understandings of creative contributions from the African diaspora.
Information
WHO WILL LEAD: Guest presenter Sakina Ibrahim
WHO WILL DANCE: Dance MFAs form the core group, all are welcome to dance or watch.
WHEN: Monday, April 9th, 2018, 4:00 - 6:00 p.m.
WHERE: Winifred Smith Hall (across from the cafe in the arts plaza)
WHAT TO WEAR: Clothes you can move in, or clothes you can sit and watch in.
For more information CONTACT: Jennifer Fisher, jjfisher@uci.edu
MANY THANKS TO: DECADE and the Department of Dance at UCI Claire Trevor School of the Arts
About the Artist: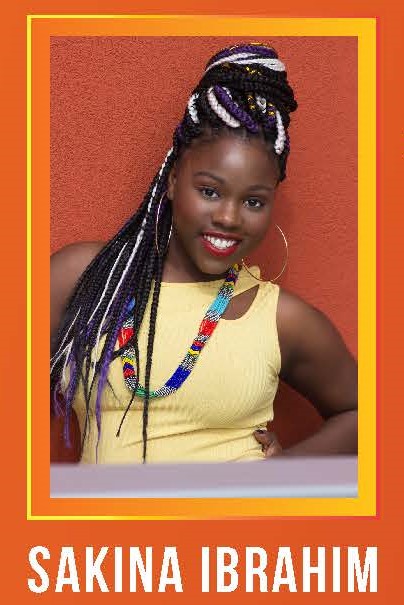 SAKINA IBRAHIM is an artist, social entrepreneur, and author of NAACP Image Award nominated book Big Words to Little Me: Advice to the younger self. She holds a Masters of Fine Arts from the University of California, Irvine and a Bachelor of Fine Arts from the University of the Arts. She has worked as a dance educator while operating leadership and education programs with organizations such as Jill Scott's Blues Babe Foundation, Education Unlimited, the Dance Theatre of Harlem, among others. Sakina has presented research at academic conferences on topics related to the arts and media and race relations at California State University, University of Albany, and the University of California, Irvine. She has been featured in Black Enterprise Magazine, Dance Mogul Magazine, Culture Chest, Mass Appeal TV, and Magic Johnson's Aspire TV.
PERFORMANCE CREDITS: The Harlem Arts Festival, Rennie Harris, Jill Scott, Cancer Pimp (Aspire), Beauty Shop the Play (OWN), Bayside the Musical (Off-Broadway), The Trial of Dedan Kimath at UCI, The Fall of the Kinds, TedX Orange Coast, The Grammy Foundation, and International Award winning film Young@Heart.
Sakina is also responsible for an inspirational radio segment on WTCC 90.7 entitled "The Power in You." Sakina continues to merge her passions for the arts, education, and entrepreneurship while facilitating workshops and masterclasses with diverse audiences of children, teenagers, parents and educators. She is a passionate leader whose brand focus is creativity, literacy and education. Her life values are hard work, open-mindedness, and tapping into human potential by overcoming challenges through compassion, self-awareness, and confidence.