The Art of Performance in Irvine: Sound House (Everyone is Working)
The Art of Performance @ UCI 7th Edition presents
Sound House (Everyone is Working)
By John Eagle, Cassia Streb & Janie Geiser
 
Thursday, June 2, 2022
7-9 p.m.
Timed entry beginning at 7:00 p.m. with final entrance at 8:30 p.m.
Free Admission - no reservations necessary
Experimental Media Performance Lab (xMPL)
Curated and produced by Deborah Oliver
Sound House (Everyone is Working) is a multidisciplinary durational performance conceived by composers John Eagle, Cassia Streb, and interdisciplinary artist Janie Geiser and developed in collaboration with an ensemble of puppeteers, video and lighting designers, musicians, and performers.
Sound House centers on a series of tasks that shape the sound in the room. These tasks, executed by the ensemble (including lead artists) manipulating objects, controllers, lights, walls, Bunraku-like puppets, live-feed video, and projection, emerge from our interest in the daily routines of Minuteman Missile technicians, who work in hidden underground launch facilities operated by the US military since the 1960s. The performative effect is one of focused activity, like in a NASA control room. Live-mixed projection amplifies tasks and provides an immersive environment for the audience. 
Eight modular walls (3.5' tall) are embedded with microcomputers, sensors, and speakers that communicate wirelessly. Codes generated by performers and puppets are sent to the speakers, signaling instructions to the performers arranging the walls, constantly shifting the physical space. A feedback loop between the walls and microphones housed inside the puppets tracks their movement to provide rich sonic material. Using only the sound in the room, this feedback emphasizes the puppets' interactions with their environment. The tasks of coding, listening, and inspecting mirror the technicians' routines in this performative durational performance.
Support for this performance is provided by the UCI Claire Trevor School of the Arts, Department of Art, 21C Arts Research and Innovation Grant, Automata (an artist-run performance gallery located in Los Angeles), The CalArts Center for New Performance and the Doris Duke Performing Artists Award.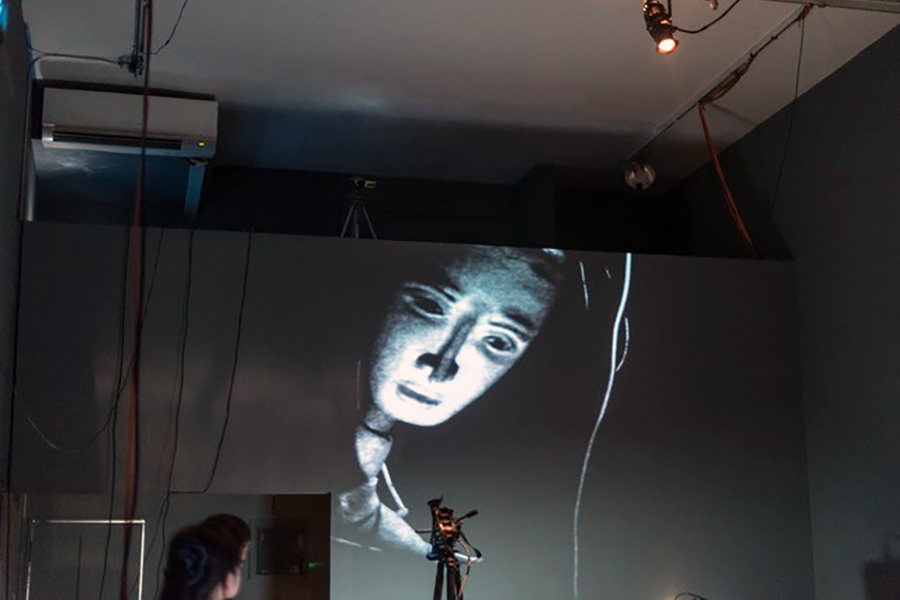 (Images courtesy of the artists)
---
Special Event
Join us for a retirement reception to celebrate Ulysses Jenkins for his 28 years of teaching in the Department of Art.
Thursday, June 2, 2022
6-7 p.m., Contemporary Center for the Arts Plaza
Dates:
Thursday Jun 2, 2022,

6:30 pm

to

8:30 pm