The Art of Performance in Irvine: A Tribute to Rudy Perez
The Art of Performance in Irvine: A Tribute to Rudy Perez
Ulysses Jenkins & Deborah Oliver, Co-Producers & Co-Curators
November 7, 2015
7:30 pm
FREE Admission
xMPL (Experimental Media Performance Lab)
A tribute to the Legendary Rudy Perez, Judson Church Dancer and Choreographer, featuring an appearance by Perez, world premier by the Rudy Perez Performance Ensemble as well as a short documentary on his extraordinary choreographic achievements.
Mr. Perez joined the legendary Judson Dance Theater in the mid-1960s and after studying with Martha Graham and Merce Cunningham he moved to Southern California in 1979 to start his own company. He has since created more than 50 dance works.
Also as part of this program Rudy Perez will be receiving a Lifetime Achievement Award.
This program is sponsored by a grant from the University of California Institute for Research in the Arts.
Free admission. Public is welcome.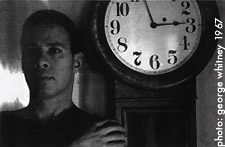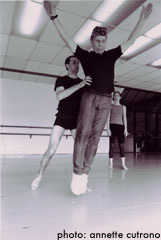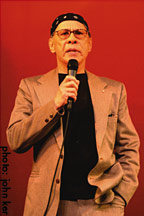 Main Image Photo Credit: Ken Papleo
Articles:
See Dance News - Lifetime Achievement Award for Rudy Perez - November 9
Los Angeles Times - At 85, choreographer Rudy Perez is still inspired by the rhythms of everyday life -  November 6
FJORD Reviews - Essential Moves - November 4
Dates:
Saturday Nov 7, 2015, 7:30 pm