2017 Summer Academy in Coding+Design (Session 1)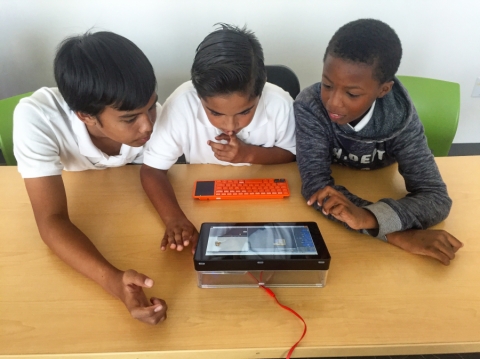 Coding+Design - Session 1
June 26 - June 30, 2017
Monday - Friday
10:00am - 4:00pm
Ages 8-12
Unleash the power of S.T.E.A.M. (science, technology, engineering, art, and math) this summer as you work on creative projects at the Beall Center for Art + Technology! 
Find out how art and technology can combine forces to create animation, short stories, games, and digital designs! This camp is specially designed for younger campers, and delves into the fundamentals of design and art theory, composition, coding, and programming. Campers will create projects using a variety of techniques, including sketching, painting, and clay modeling, and then represent their work digitally by using the MIT-based Scratch (an educational, visual coding program) and other online platforms. Watch the artwork you create "IRL" become a digital sensation! 
No prior coding, programming, or art experience is required, and course content is adjusted to the experience level of each camper. Camps do not provide overnight lodging.
For more information, visit our Beall Center for Art + Technology page.