Claire Trevor School of the Arts Inclusive Excellence

For more than a decade, UCI has taken a university-wide approach to equity, diversity and inclusion. Led by the UCI Office of Inclusive Excellence, this charge is about dismantling the systemic barriers of racism and discrimination that have too long been the norm in higher learning and our broader communities. The Office serves the campus priorities and is committed to a transformative, whole university effort grounded in our values: expect equity, support diversity, practice inclusion and honor free speech. UCI's powerful vision of inclusiveness and change is supported through a dedication to ensuring accountability, providing training and education, conducting responsive research and building sustainable partnerships.
Claire Trevor School of the Arts (CTSA) has adopted this mission in a local effort to further support its students, faculty and staff.
---
CTSA Leadership Team
Equity Advisor, Darryl Taylor (taylord@uci.edu)
Decade Mentors
Art, Simon Leung (leungss@uci.edu)
Dance, Tong Wang (wangt5@uci.edu)
Drama, Juliette Carrillo (juliette.carrillo@uci.edu)
Music, Nina Scolnik (nscolnik@uci.edu)
---
CTSA Climate Council
The Claire Trevor School of the Arts Climate Council (CTCC) meets quarterly to discuss and plan proactively for engagement across the various spheres of faculty, staff and students. Please direct any concerns for presentation to the CTCC with its chair.
2020-21 CTCC
Darryl Taylor, chair
Decade Mentors
Art, Simon Leung
Dance, Tong Wang
Drama, Juliette Carrillo
Music, Nina Scolnik
Staff representatives
Megan Belmonte
Margaret Erel
Martha Martinez

Student representatives
JoVia Armstrong
Feyintoluwa (Tolu) Ekisola
Matthew Nelson
Teresa Raschilla
Gosia Wojas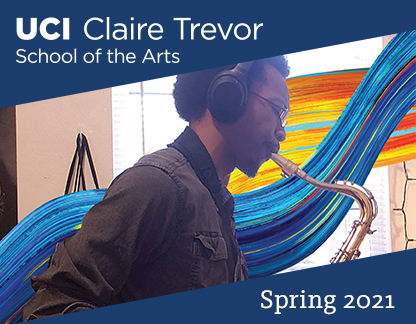 CONNECT - Spring 2021
 
More Information
About CTSA​
Giving