CTSA Academic Departments - Music
The Music Department at the Claire Trevor School of the Arts is a lively place. We offer wide-ranging curricula for both undergraduates and graduate students, based on the ideals of the conservatory within the academy. 
Our faculty consist of well-known composers, publishing scholars, musicologists and music theorists, conductors, and concert and recording artists. While many of our students use their degrees to become professional musicians or musicologists, others use them as general educational qualification because of the intellectual, technical, and social skills the program helps them develop. 
With a degree in Music, our students find that many career paths lie before them and that their skills are widely admired by employers in many fields.
Image: The UCI Symphony Orchestra, conducted by Dr. Stephen Tucker, performs in concert.
Music Department:  music.arts.uci.edu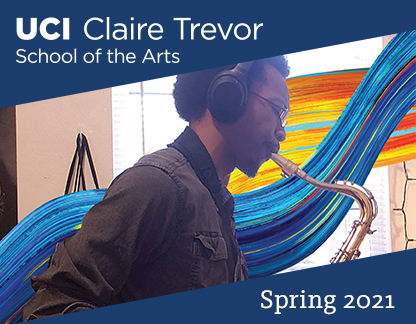 CONNECT - Spring 2021
 
More Information
About CTSA​
Giving