Arts Events Parking Permits
---
Register for parking online! Parking permits are just $10* using code CTSAPARK, when purchased at least the day before you visit campus! The code is not case sensitive.
Arts Events Parking Permits
UCI Park By Plate | code: CTSAPARK
apps.parking.uci.edu/parkbyplate
code: CTSAPARK
* Guests may purchase the permit at $10 before the day of the event. At midnight, the rate is $13 on the day of the event. No refunds are provided once the reservation has been made.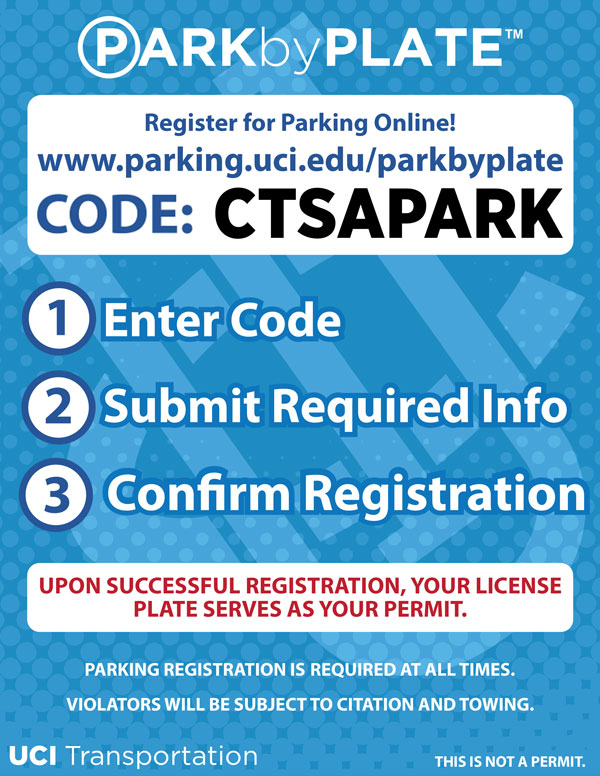 1. Enter code CTSAPARK
2. Submit required info
3. Confirm registration
---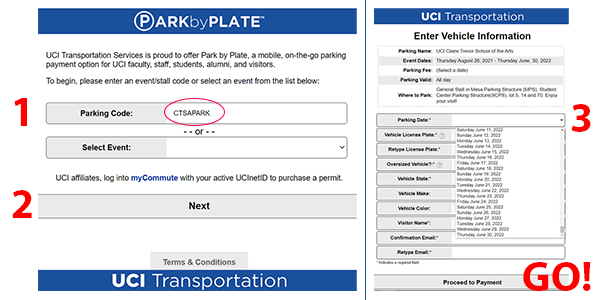 1. Enter parking code CTSAPARK
2. Click Next
3. Select the date and enter required info
    GO!
---
Where to Park:
General Stall Only
Irvine Barclay Theatre (IBT): Student Center Parking Structure (SCPS)

IBT address: 4242 Campus Dr. | Irvine, CA 92612

All other venues: Mesa Parking Structure (MPS)

MPS address: 4000 Mesa Rd. | Irvine, CA 92617
---
---
 All changes to the reservation can be done via email confirmation, from hermes@pts.uci.edu.
Guests may change the date of the event before the event starts. For example, if you purchase for 6/30/22, you may change for another day any time before 6/30/22.
Guests may also update the license up to one time.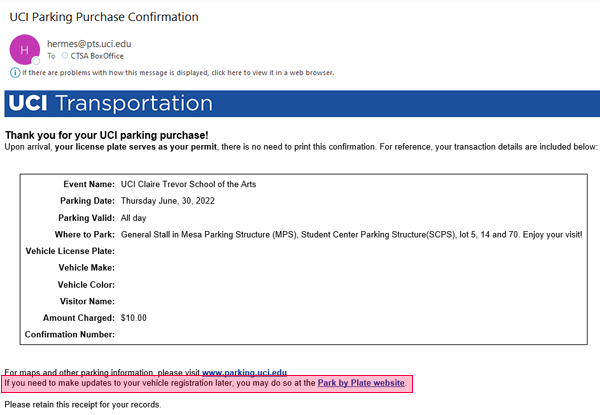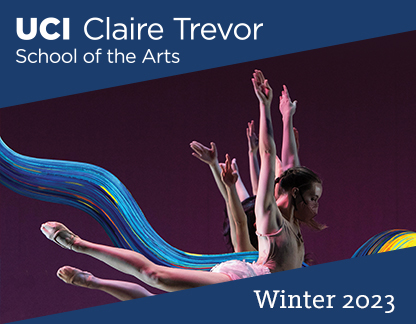 CONNECT - Winter 2023
 
About CTSA​
More Information
Giving