Freedman Foundation Fellowship
OVERVIEW
The Leo Freedman Foundation Fellowship is used to supplement financial support packages of admitted MFA students in the Claire Trevor School of the Arts.
AWARD INFO
Two awards of $7,500 each will be made per year.
ELIGIBILITY
Nominee must have a pending SIR
Nominee must be interviewed during the admissions process by the department in order to be considered for this fellowship. Method of interview can be in-person, by phone, or Skype, etc. Email correspondence is NOT acceptable.
Preference will be given to students from Orange County first, then California.
NOMINATION PROCESS
Complete and submit the LFF application form outlining the student's connection to Orange County and/or California.
Optional: upload images verifying the connection to Orange County and/or California
Optional: briefly discuss the student's potential for success.
Optional: briefly discuss how the student would improve the quality and diversity of our student population and why you believe that this fellowship will help recruit the student.
CONTACT INFO
Questions should be directed to the Associate Dean of Graduate Affairs.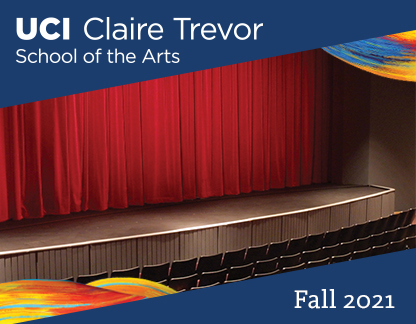 CONNECT - Fall 2021
 
About CTSA​
More Information
Giving