Robert Cohen Theatre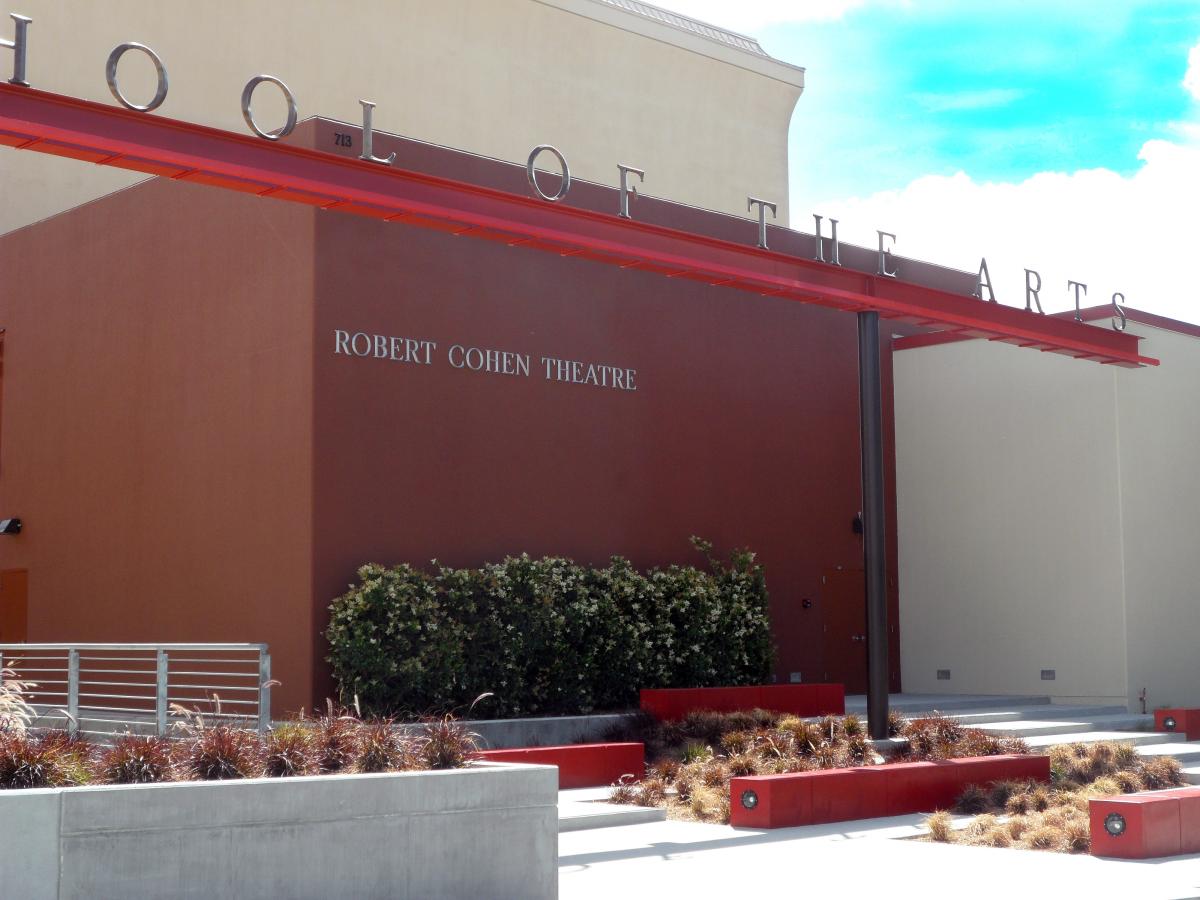 Formerly known as the Studio Theatre, the Robert Cohen Theatre was renamed in honor of founding faculty member and Claire Trevor Emeritus Professor of Drama Robert Cohen. The theatre is a 47' x 47' (approximately) black box theatre with no standard seating layout so that the theatre can be a proscenium, thrust, arena space, etc. The black-box theatre is a flexible space that can be configured for a variety of productions. Maximum seating capacity is 96.
Living Out
Written by Lisa Loomer
Director, TBA
March 7 - 15, 2020
Robert Cohen Theatre
Lisa Loomer's comic drama about immigration and working mothers could not be more timely. Ana and Nancy make the same choice to leave their children in care of others. Both do so for their families, but Ana is an undocumented Salvadoran, while Nancy is a high-powered attorney. The contrast makes for a play that is both funny and tragic as we witness the terror of the undocumented and the devastating effects of inequality in our society.
Performances
Evenings: Mar. 7, 12, 13, 14 at 8:00 p.m.
Evening: Mar. 11 at 7:30 p.m.
Matinees: Mar. 8*, 14, 15 at 2:00 p.m.
*Ticketholders: Please join us for a post-performance TalkBack with the creative team and cast, after the matinee on Sunday, March 8th.
Tickets
General admission: $18
Seniors, Groups 10+, UCI Faculty & Staff: $15
Arts Subscribers: $14
UCI Students & Children under 17: $11
UCI Drama - 2019/20 Season
Theme: "Women & Co."
A Centennial Celebration of a Woman's Right to Vote
March 7 - 8:00 pm
,
March 8 - 2:00 pm
,
March 11 - 7:30 pm
,
March 12 - 8:00 pm
,
March 13 - 8:00 pm
,
March 14 - 2:00 pm
,
March 14 - 8:00 pm
,
March 15 - 2:00 pm
View this Event
Buy Tickets