Music and Media Building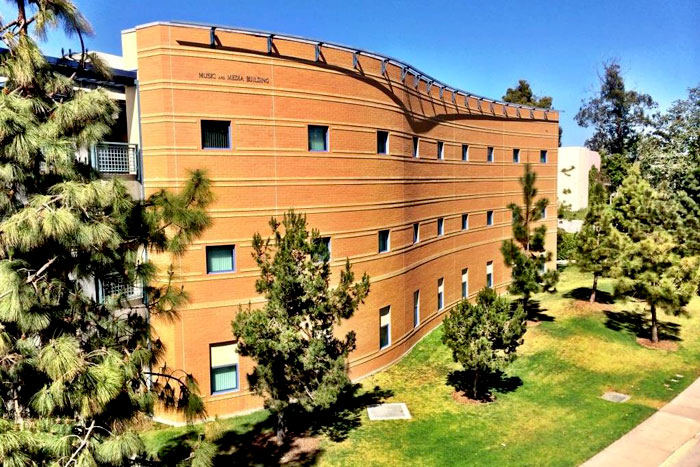 The Music & Media Building (MM) contains the Department Office and most faculty and staff offices, teaching studios, and classrooms, as well as rehearsal spaces, several practice rooms, a percussion studio, a keyboard laboratory, and various other specialized spaces.
Directions to the Music and Media Building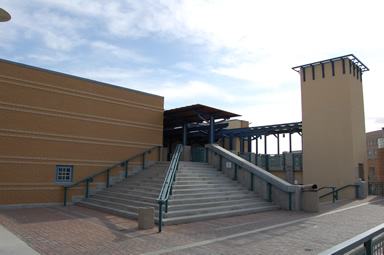 Miolina: unisonus
April 17, 2020
Music and Media Building, Room 218
8:00 pm
Free admission
Violin duo Miolina, Mioi Takeda and Lynn Bechtold, perform a concert of rarely-performed new works for violin(s) and electronics, including pieces by French composer Jean-Baptiste Favory, UCI professor Mari Kimura, Lynn Bechtold, and others.
April 17 - 8:00 pm
View this Event
Alain Bonardi: Electroacoustic Music from Paris 8
Friday, April 24, 2020
8:00 pm
Music and Media Building, Room 218
Visiting composer/professor Alain Bonardi, curates a concert of music for instruments and electronics by French composers affiliated with Paris 8 University, including works by Jean-Claude Risset, Horacio Vaggione, Anne Sèdes, Yoko Konishi, Ariadna Alsina, Aline Gorisse, and Alain Bonardi.  ​

Free and open to the public.
This event is made possible by a grant from the French American Cultural Exchange (FACE) Foundation.
April 24 - 8:00 pm
View this Event