UCI Drama investigates history repeating in Tony Kushner's A BRIGHT ROOM CALLED DAY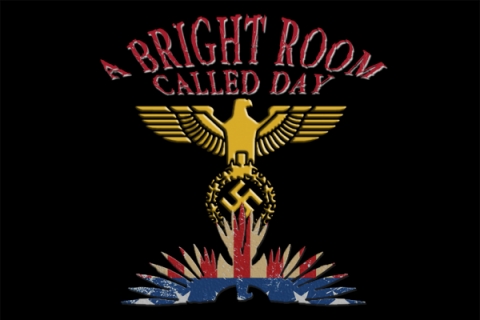 UCI DRAMA INVESTIGATES HISTORY REPEATING IN TONY KUSHNER'S A BRIGHT ROOM CALLED DAY
Irvine, Calif., April 10, 2018 – UC Irvine's Claire Trevor School of the Arts Department of Drama continues its 2017 – 18 season "The Business of Politics/The Politics of Business" with Professor Andrew Borba's fresh look at Tony Kushner's ever-relevant A Bright Room Called Day. First written in 1985, at the play's center is a group of friends in 1930s Berlin, experiencing the fall of the Weimar Republic and the rise to power of Adolf Hitler and the Nazi Party. Interspersed with this primary narrative is a contemporary American character, weighing parallels between the rise of Hitler, Reagan-era conservatism and the present day.
With language more prescient than Kushner could likely have imagined at the play's inception, the current production's resonance is deeply enhanced by its corresponding historical moment. With references to "false history," the "Triumph of the Brain Dead," and political evils that are "more veiled, the trails better covered," the dialogue often crackles with jaw-dropping relativity. "It's a little terrifying, how prophetic the text is," said Borba. "This is clearly a provocative and important play to produce right now, both in terms of reflecting on layers of history repeating, and in stimulating discussions – hopefully even across divides – that are enormously critical right now."
With an immersive set that is both intimate and imposing, the audience of Bright Room will feel included in an ideological conversation that promises to be at once emotionally engaging and intellectually challenging – all with Kushner's signature note of wry activism. We hope you can join UCI Drama for this unique production, as well as for the finale of our season in June, Green Day's defiant musical American Idiot.
Performances and Ticket Information
Claire Trevor Theatre. Parking: 4000 Mesa Rd, Irvine, CA 92617
Evenings: April 28, May 3, 4, 5 at 8:00 p.m.
Evening: May 2 at 7:30 p.m.
Matinees: April 29*, May 5, 6 at 2:00 p.m.
General Admission $18 / Seniors & Groups 10+ $15 / UCI Students & Children under 17 $11. Box Office (949) 824-2787 or www.arts.uci.edu/tickets.
The UCI Drama production team will host a post-performance TalkBack on April 29th after the 2 p.m. matinee with the creative team and cast.