"Time's Up" as UCI Drama Explores Early Feminism in MRS. PACKARD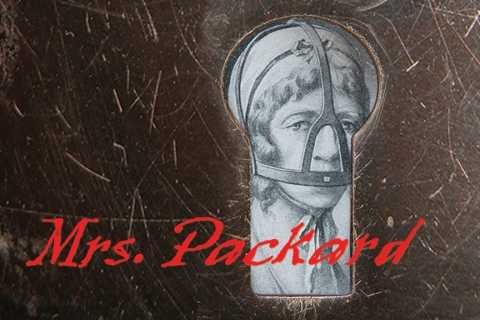 "TIME'S UP" AS UCI DRAMA EXPLORES EARLY FEMINISM IN MRS. PACKARD
Irvine, Calif., January 18, 2018 –UC Irvine's Claire Trevor School of the Arts Department of Drama continues its 2017 – 18 season "The Business of Politics/The Politics of Business" with Emily Mann's Mrs. Packard, a rarely-produced and timely look at the life of an early advocate for the rights of women and the mentally ill. Though the historical Elizabeth Packard lived in the 1800s, her struggle is all too familiar, as we follow her through a world of powerful men consigning her to an insane asylum in order to silence her convictions. Though it is clear to the audience that Elizabeth is sane, the doctor who holds the key to ending her 'incarceration' makes it clear that in order to be freed she must "accept (her) husband's beliefs and find a way to live with them." There is much in this story that resonates with today's current sociopolitical climate, including an examination of the personal risk and potential fallout incurred by victims of injustice when they decide to speak truth to power.
Mrs. Packard is directed by Melissa Livingston, a third-year MFA in Directing candidate. Livingston feels passionate about telling women's stories, and was drawn to the courage and individualism of the historical Elizabeth Packard. "I recently drove our country coast-to-coast alone," she says, "and as I visited countless museums and historical sites and experienced this country in a wonderful new way, it struck me how few stories were told about women. In a time when she had no legal rights, Elizabeth Packard was a woman who refused to be silenced. She demanded liberty on her own terms." It was also important to Livingston and the design team that the look of the production, with its whitewashed walls and soaring cathedral windows, reflect the coldness and isolation that the title character feels throughout her ordeal. As the walls close in on Elizabeth and she faces increasing retaliation for speaking her mind, the exceptional scenic, lighting, sound, and costume elements of the production work to take the audience viscerally on her struggle to maintain her balance and sense of self.
We hope you can join us for this timely and thought-provoking exploration of a woman's determination to overcome the parameters placed on her by a domineering husband, and a society that afforded her nowhere to turn for justice or solace. As women continue to fight daily for the right to be heard clearly and fairly without fear of reprisal, Elizabeth Packard stands as a beacon of courage in the dawn of the fight for equality.
Performances and Ticket Information
Claire Trevor Theatre. Parking: 4000 Mesa Rd, Irvine, CA 92617
Evenings: Feb. 3, 8, 9, 10 at 8:00 p.m.
Evening: Feb. 7 at 7:30 p.m.
Matinees: Feb. 4*, 10, 11 at 2:00 p.m.
General Admission $18 / Seniors & Groups 10+ $15 / UCI Students & Children under 17 $11. Box Office (949) 824-2787 or www.arts.uci.edu/tickets.
The UCI Drama production team will host a post-performance TalkBack on February 4th after the 2 p.m. matinee with the creative team and cast.