UCI Dance Welcomes Two New Faculty Members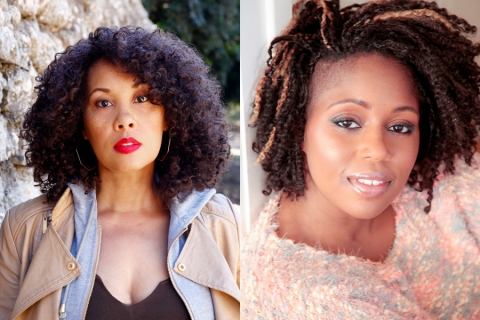 Irvine, Calif., July 1, 2020 – The Department of Dance in the UCI Claire Trevor School of the Arts welcomes two new Assistant Professors in Dance, Ariyan Johnson and Cyrian Reed, choreographer artists who specialize in hip hop and jazz dance. 
The department conducted a year-long search for the position, to expand its current offerings in dances rooted in the African diaspora under the leadership of Professor S. Ama Wray. The double hire was made possible in part through funding from the UCI Office of Inclusive Excellence, whose mission is to establish UCI as a national leader and global model of inclusive excellence. Their mission emphatically recognizes that excellence through diversity defines the UCI campus community.
"On behalf of the Department of Dance, I want to express our great pleasure in welcoming both Ariyan Johnson and Cyrian Reed to our faculty," said Molly Lynch, professor and chair of the department. "These two outstanding hip hop and jazz artists will help build and strengthen that area of our program and our team."
Ariyan Johnson graduated from New York's "famed" La Guardia High School of Music & Art and Performing Arts, where she studied many styles of dance. She holds a B.A. in Speech Pathology and Audiology, and an M.A. in Applied Theatre. With deep roots in original hip hop communities, Johnson specializes in storytelling and creating strong female perspectives using hip hop styles, jazz, and Afro-fusion modern dance. Johnson is a multi-disciplinary artist with professional credits and awards in acting, dance, and choreography, both for the concert stage and on pop music stages. As a performer, her work ranged from being a featured dancer for popular dance companies like Forces of Nature Dance Theatre — in which she danced for Nelson Mandela when he visited New York — and performed on tours, television, and in live shows with high-profile music stars like Mariah Carey, Queen Latifah, Mary J. Blige, and LL Cool J. Johnson is well-known for her lead role in the Sundance Special Jury Award Prize film Just Another Girl on the I.R.T., for which she was nominated for Best Actress from the Independent Spirit Awards.
Johnson's company D.I.M.A.B.A. is a community partner with Los Angeles Unified School District, where she has artistically engaged high school students in educational activism. She has taught drama conventions and hip hop dance to genocide survivors in Rwanda, Africa. Johnson is the three-time recipient of the Los Angeles Department of Cultural Affairs Artist-in-Residence grant and is developing her book on Black Dances in the church. Ms. Johnson shared that she looks forward to her new journey at UCI.
Cyrian Reed earned a B.A. in Dance/Performance from California State University, Long Beach, and an M.A. in Education/Adult Education and Training from the University of Phoenix.  Reed has been an active and visible creative force in the Los Angeles hip hop dance community for the last ten years, as a performer, choreographer, and master teacher. Her stage choreography has appeared in many local dance festivals, and she has danced on the same stage with Kanye West and Beyoncé in live shows, and has appeared on many television series and ads. She was part of the ensemble cast and contributed choreography for the dance/theatre piece called Sneaker Suites (by the L.A. hip hop theatre group the Antics), which toured many cities in the U.S. Recently, Reed choreographed for the Emmy-nominated Hip-Hop-Harry sitcom on Discovery Kids/ TLC networks.
Reed's belief that dance can communicate with anyone in the world has led her to develop a diverse set of compelling and innovative teaching techniques that energize her choreography and the performance quality of her dancers. Former students credit various awards to the influence of Reed's signature choreography.
Both professors assume their roles at the beginning of the academic year on July 1, 2020. The school extends a warm welcome to the new additions to the faculty.