Cat on a Hot Tin Roof Elevates the Production with Professional Chops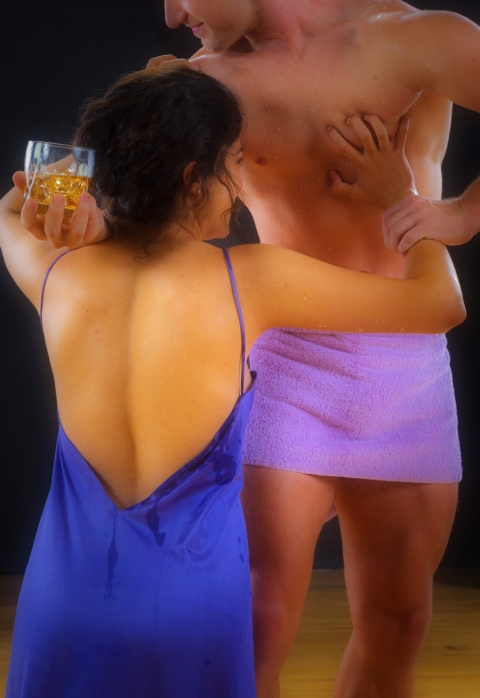 CTSA Drama Gives Back to Orange County Community
IRVINE, Calif. (Nov. 25, 2014)
– The Department of Drama, Claire Trevor School of the Arts (CTSA) at the University of California, Irvine will mount Tennessee Williams' classic,
Cat on a Hot Tin Roof
, opening December 6 and running through December 14. The play, which was the winner of the 1955 Pulitzer Prize for Drama, explores the complex family relationships of the wealthy cotton tycoon family of Big Daddy Pollitt. Several recurring motifs such as social morés, greed, superficiality, decay, sexual desire, repression and death are explored. The director, Jane Page, keeps the production anchored in the 1950s while adding her own unique vision to the themes. "The play is an examination of honesty," states Page. "What truths and lies do we need to construct a life we can face? How often do we embellish or misrepresent ourselves? How honest are we on social media? Families 'embroider' or enhance truths for many reasons: to make a better story, to honor a long gone family member, to protect each other or, to improve their own standing.
Cat
exposes the many lies and distorted truths at the heart of this family, as the titanic struggle for Big Daddy's land and wealth is fought." CTSA Professor Robin Buck, whose recent portrayal of Leon Klinghoffer in
The Death of Klinghoffer
with the Long Beach Opera was praised as "a galvanizing performance" by Jim Farber of the
San Francisco Classical Voice
, will play the role of Big Daddy Pollitt, bringing 35+ years of professional experience to the stage. The portrayal is part of the ongoing mission of the Department to give students opportunities to strengthen their craft by working with faculty and professional actors. "I'm thrilled to be working with this fine team of actors, stage managers, designers, crew, faculty mentors, and director Jane Page on this intense journey of discovery into the heart of Tennessee Williams' towering classic of American theatre. One of the great strengths of the Drama program at UCI is that students are taught and mentored by working professionals; in this supportive but demanding atmosphere, I find that the students likewise approach their work professionally, with passion and dedication." In the spirit of the holiday season, the CAT Company is partnering with Operation Santa Claus (OSC) to make the holidays a little brighter for families facing challenges this year. Operation Santa Claus collects donated gifts for children who have been abandoned, neglected, abused, and placed in foster care, as well as to low-income families who are served by local Orange County service agencies. Last year OSC distributed over 42,000 toys, stuffed animals, clothes and books to children in the Orange County area. We invite you to bring an unwrapped toy, book, or game for children of any age to one of the performances this year. This year, OCS is specifically encouraging toddler gifts, dolls, and stuffed toys. This is the second installment in the Drama Department's themed series, LOVE, LUST and GREED.  The season features works which explore these most basic human instincts. Following on the heels of the 2013-14 A Season of Justice: An Exploration of Citizenship, the Drama faculty has made a turn for the year's season, the Department chose a theme which offers both exciting new and fascinating re-telling of classic stories about our shared human condition. Times Higher Education ranked UC Irvine first among U.S. universities under 50 years old and fifth worldwide. Since its founding in 1965 as one of UC Irvine's original schools, the School of the Arts (renamed for actress Claire Trevor in 2000) has become one of the nation's leading educators in visual and performing arts. Recently awarded "Best Arts Organization" in Orange County by the Coast Community Awards, the School offers undergraduate and graduate degrees in Art, Dance, Drama and Music, a minor in Digital Arts, and one of the few university doctoral programs in Drama.  The Claire Trevor School of the Arts is located at 4000 Mesa Road, Irvine, CA  92617. For more information, please visit us at
www.arts.uci.edu
. For maps, driving directions and parking information go to
www.arts.uci.edu/directions
. Visit the
Event Page
for more details and to purchase tickets.