Trailblazing Artist Ulysses Jenkins is being recognized for his critical work in video art
Groundbreaking video and performance artist. video and digital artist, Professor Ulysses Jenkins, presented the first major retrospective Ulysses Jenkins: Without Your Interpretation Feb. 5 - May 15, 2022, at the Hammer Museum in Los Angeles.
Below includes some of the various press and additional information about the artist.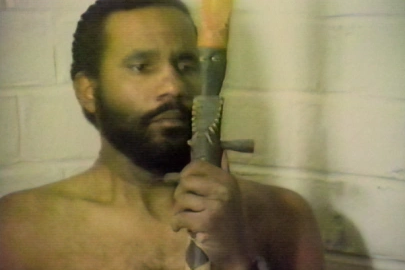 May 2, 2022
Ulysses Jenkins releases his newest video - Ulysses Jenkins: his art of singing dreams
April 6, 20022 - The New York Times
"Ulysses Jenkins: Without Your Interpretation" — the video artist's first major museum retrospective, at the Hammer Museum after a stint at the Institute for Contemporary Art (ICA) in Philadelphia — asserts that Black culture doesn't need white interpretation at all. In fact, interpretation — offered, more often than not, without understanding — is a big part of the same old problem of race in the United States. … [Professor Jenkins] has taught at the University of California, Irvine since 1993. (watch the video below)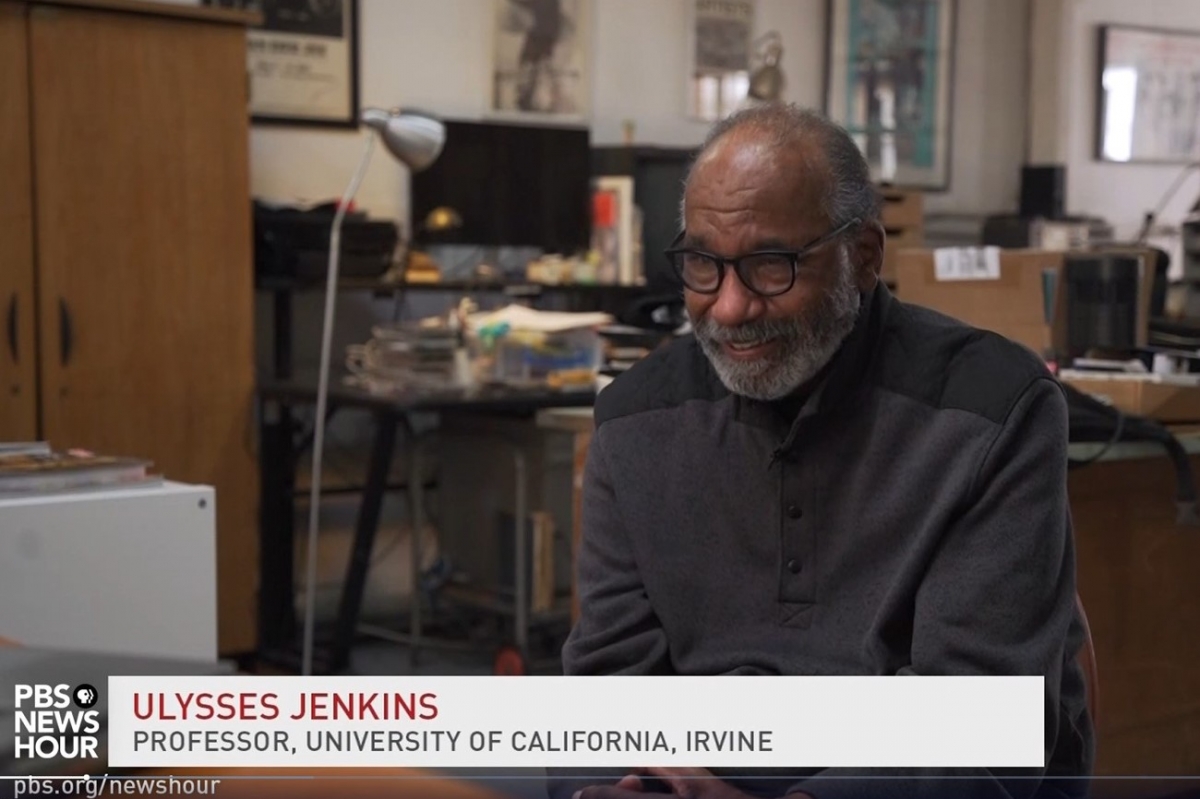 March 18, 2022 - PBS Newshour (CANVAS Arts, Video)
Ulysses Jenkins is considered a pioneer in the world of video art, which emerged as artists in the 1960s and '70s began using lighter and more affordable video cameras to create work and tell stories. One of the first Black artists in the field, Jenkins focused on stereotypes he saw in the media and popular culture, the -- quote -- "Mass of Images," as he titled a 1978 video. … Now that work can be seen in the exhibition Ulysses Jenkins: Without Your Interpretation at UCLA's Hammer Museum …. Jenkins has been a professor of studio art at the University of California, Irvine, since 1993.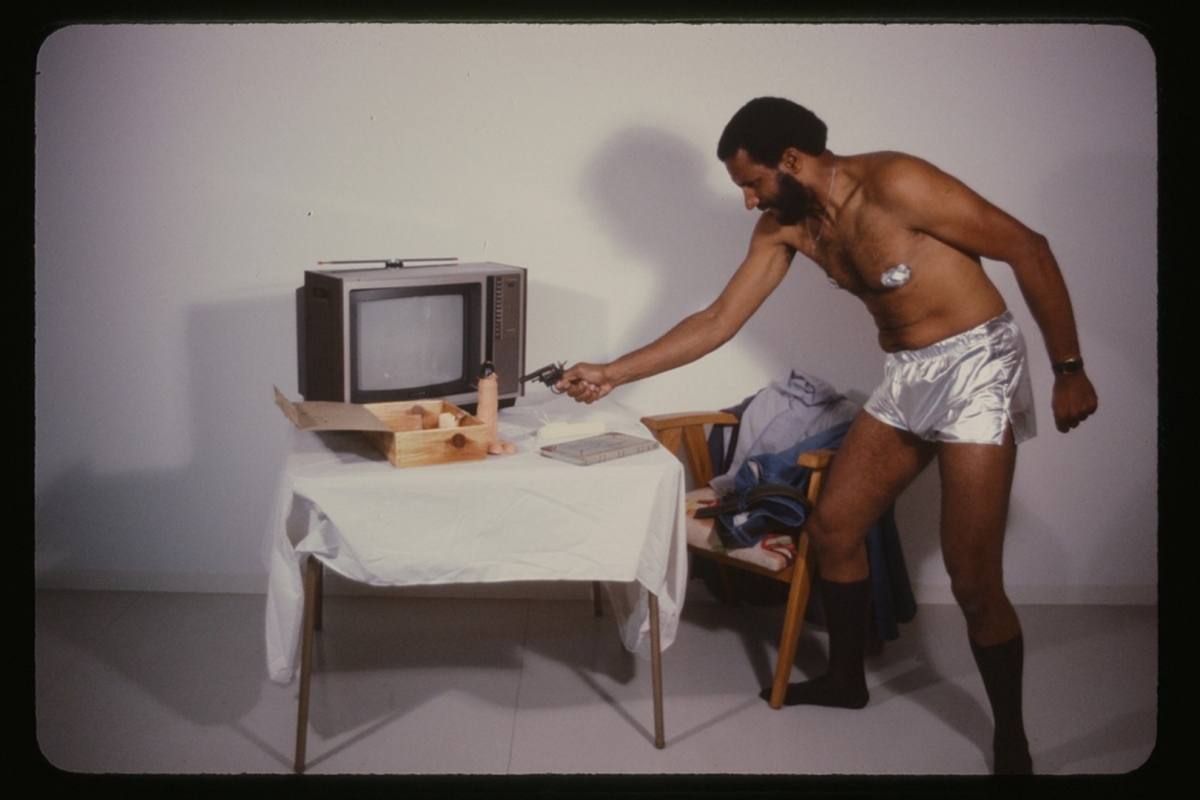 March 7, 2022 - Hyperallergic
"You're just a mass of images you've gotten to know / From years and years of TV shows / The hurting thing, the hidden pain / Was written and bitten into your veins," chants artist Ulysses Jenkins in his 1978 video performance, "Mass of Images." Considered to be one of the first video works by a Black American artist, Jenkins appears in the piece, a lanky figure dressed in a plastic mask, dark sunglasses, and an American flag scarf. On a stage, he is joined by a towering stack of televisions. This scene is intercut with examples of racist imagery from American films and TV, including white actors donning blackface and shallow caricatures of Black life. The video ends with him wielding a sledgehammer in an attempt to smash the televisions to smithereens. But he stalls, unable to swing. "They won't let me." He turns his attention to the camera and repeats his refrain, a final reminder to the viewer before the screen goes dark.