Revitalizing Early "Race Films": From Silent to Provocative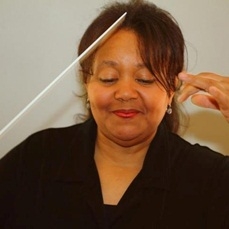 Revitalizing Early "Race Films": From Silent to Provocative
Artist talk and film screening with Renee Baker
Monday, December 5, 2016
12:00 p.m.
UCI Contemporary Arts Center
Colloquium Room (Claire Trevor School of the Arts)
Composer Renee Baker screens the film "Body and Soul," Oscar Micheaux's 1925 film, featuring the debut of actor/activist Paul Robeson with her new music.  
"Baker's version of "Body & Soul" unleashed the passion within the prolific filmmaker, and within a narrative that can be as brutal as it is melodramatic." (Ebertfest 2016)
About "Body and Soul": "the narrative doesn't rely solely on correcting racial stereotypes of the times. It delivers its message with a complex moral tinge that was frank and honest to the point where even the African American audience was shocked. Micheaux was a pioneering filmmaker who's reputation deserves rescuing from the "race film" categorization."  — Don DiNicola, film producer
About Renee Baker:  Violinist, composer, visual artist, and poet, Renee Baker, has been at the extreme forefront of creative/avant garde music.  As director of the Chicago Modern Orchestra Project, she utilizes some of Chicago's finest musicians in both classical and jazz to create a true genre bending experience.
FREE and open to the public.
Sponsored by UCI's Department of African American Studies and Department of Music.
Dates:
December 5, 2016 - 12:00 pm