The Penelopiad, by Margaret Atwood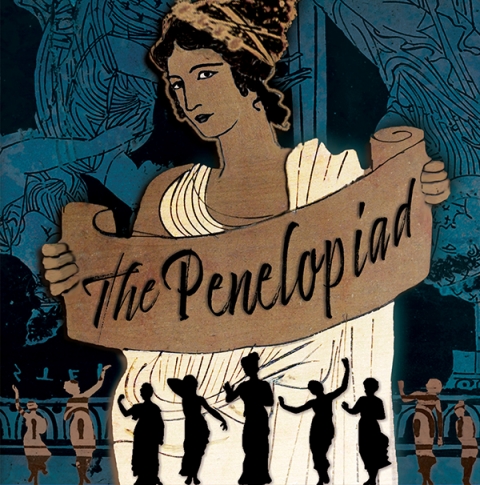 The Penelopiad
Written by Margaret Atwood
Directed by Sara Rodriguez
February 5 - 9, 2020
Claire Trevor Theatre
Margaret Atwood retells Homer's classic "The Odyssey" from Penelope's perspective. As Odysseus is indefinitely gone to fight in the infamous Trojan Wars, his wife patiently waits for him in the company of her loyal maids while raising a child and cleverly avoiding suitors knocking at her door. "The Penelopiad" takes the audience on an epic journey from Penelope's birth in Sparta, to her arranged marriage to Odysseus, her journey to Ithaca, her relationship with Helen, the birth of her son, and her survival. All this os told posthumously by Penelope herself.
From the author of "The Handmaid's Tale"
Performances
Evening: Feb. 5 at 7:30 p.m.
Evenings: Feb. 6, 7, 8 at 8:00 p.m.
Matinees: Feb. 8, 9* at 2:00 p.m.
*Ticketholders: Please join us for a post-performance TalkBack with the creative team and cast, after the matinee on Sunday, February 9.
Tickets
General admission: $18
Seniors, Groups 10+, UCI Faculty & Staff: $15
Arts Subscribers: $14
UCI Students & Children under 17: $11
UCI Drama - 2019/20 Season
Theme: "Women & Co."
A Centennial Celebration of a Woman's Right to Vote
Dates:
February 5, 2020 - 7:30 pm
February 6, 2020 - 8:00 pm
February 7, 2020 - 8:00 pm
February 8, 2020 - 2:00 pm
February 8, 2020 - 8:00 pm
February 9, 2020 - 2:00 pm