Monthly Guest Artist Series: John Clifford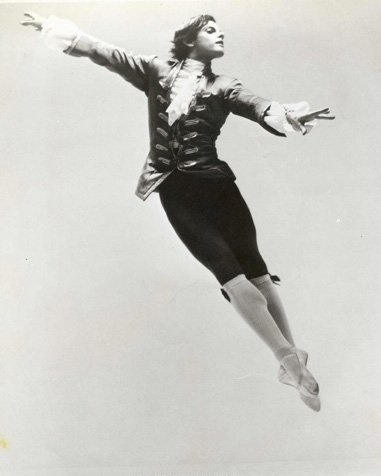 Monthly Guest Artist Series
John Clifford
Residency November 17 & 18, 2015
Tuesday, Nov. 17, 2015
5:30 pm
Talk and video presentation
PS1100
Balanchine, history, choreographic process and more. Videos will be presented in conjunction with the talk. A question/answer session will follow.
Free and open to the public.
(Mr. Clifford will teach classes for Ballet III and V on Nov. 17 & 18. Please contact the Dance Department if you are interested in observing classes.)

JOHN CLIFFORD, Producer / Director / Choreographer
Los Angeles native John Clifford is best known as the founder and artistic director of the original Los Angeles Ballet (1974-1985), the chamber sized touring ensemble, the Ballet of Los Angeles (1988-1991) and the new Los Angeles Dance Theater (2004 – present). www.losangelesdancetheater.com Before that time, however, Mr. Clifford was a popular principal dancer and choreographer with George Balanchine's New York City Ballet (1966- 1974) and guest artist, (1974-1981), and was widely considered to be George Balanchine's protégé. (The Saturday Review).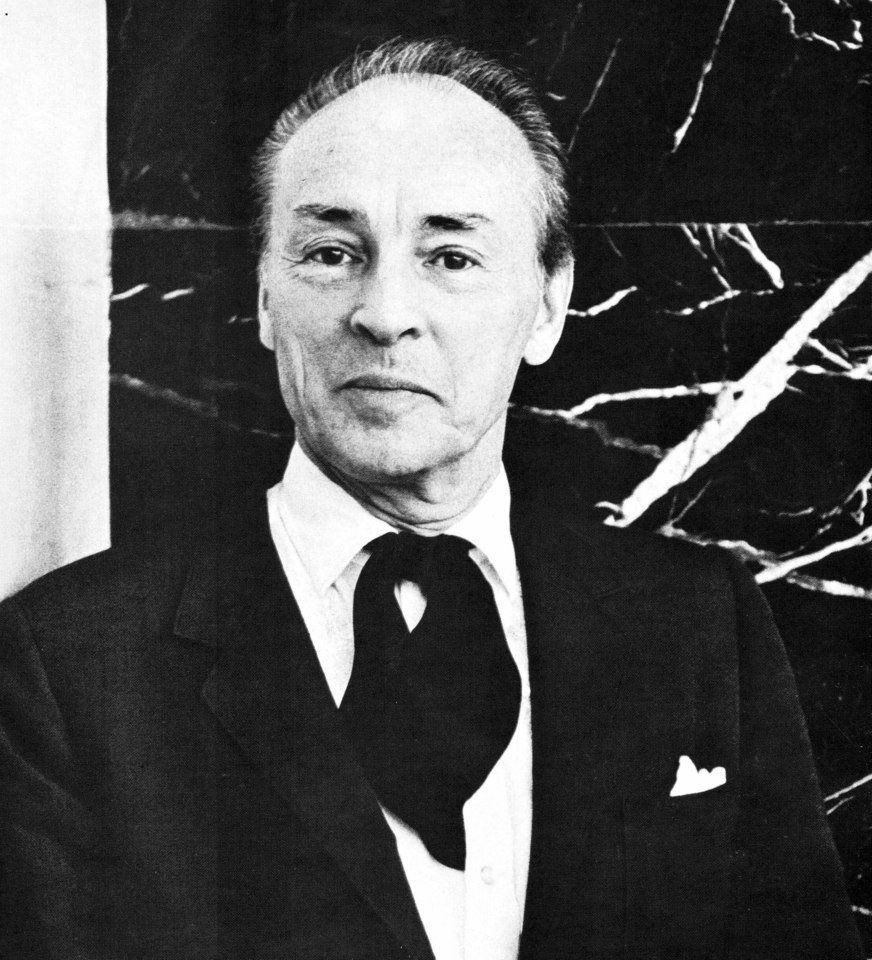 His first ballet appearance was at the age of eleven as the "Nutcracker Prince" in Geroge Balanchine's (pictured left) New York City Ballet production of The Nutcracker at the Greek Theater. Other early performances were as a regularly featured dancer on the Danny Kaye and Dinah Shore television shows. He also was a young actor often seen on the Donna Reed Show and Death Valley Days (hosted by Ronald Reagan). His first major choreography, at age 16, was for a production of West Side Story (conducted by Leonard Slatkin) for the Los Angeles Youth Theater. His other Los Angeles choreography was for an early attempt at the establishment of a resident ballet for Los Angeles, the Western Ballet Association. Mr. Clifford was a principal dancer and choreographer for this company, which was founded in 1965 by Balanchine under the name of Ballet of Los Angeles. The name was changed when Eugene Loring followed Balanchine as director of this short-lived company, but this is where Balanchine first became aware of Clifford's choreography (he created two original ballets in the Summer of 1966). After seeing some rehearsals of his ballets Balanchine invited Clifford to move to New York and begin choreographing for his School of American Ballet.
In October of the same year, at the age of 19, Balanchine asked Clifford to join the New York City Ballet (NYCB). He choreographed his first of eight ballets for that company at age twenty, making him the second youngest resident choreographer in history attached to a major company. The first was George Balanchine himself, who was the same age when he choreographed his first ballets for Les Ballets Russes de Serge Diaghilev. Mr. Clifford quickly rose to principal dancer status and had numerous principal roles created for him by Balanchine, Jerome Robbins, John Taras, Todd Bolender, and Jacques d'Amboise, and danced the leading roles in 45 other ballets, more than any other leading male dancer. Before he founded the Los Angeles Ballet, Mr. Clifford was the first American male dancer in history to dance as guest artist with the Paris Opera Ballet. He was also a popular guest on numerous European galas, dancing on the same programs as the legendary Yuri Soloviev and Irina Kopalkova to name but two great stars. During these years, he was also commissioned for new ballets by the San Francisco Ballet, the Royal Winnipeg Ballet and the Deutsche Oper Ballet (Berlin), and was also invited by this same company, at the age of twenty-five, to become their artistic director. He declined their offer.
Established in 1974 under his direction, the Los Angeles Ballet went on to perform five critically successful U.S. National tours, including New York City (Lincoln Center with the New York Philharmonic); dance in the Far East, Mexico, Saudi Arabia, and Canada, and appear in numerous films and television programs. The company appeared at the Hollywood Bowl (with the Los Angeles Philharmonic), the Greek Theater, (with the rock group Chicago and George Benson) the Los Angeles Music Center, Ambassador Auditorium, Shrine Auditorium, the Pantages Theater, and virtually every theater and University of note in Southern California; as well as renovating the John Anson Ford Theater as a major dance venue. The company also performed approximately 100 times locally each year, as well as offering free performances to over 150,000 local school children. His company also supported the largest ballet school in Southern California, the Los Angeles Dance Center, which supplied numerous dancers to not only the Los Angeles Ballet, but also to the NYC Ballet and San Francisco Ballet. As a free-lance choreographer Mr. Clifford has created new ballets for Les Ballets de Monte Carlo, (4) Teatro Colon, Buenos Aires, (4) Deutsche Oper Ballet, Berlin, (2) Zurich Ballet, (2) Maggio Danza, Florence, and has staged his works for the Ballet du Nord, France, (4) the Rome Opera Ballet, (2) and Ballet British Columbia. In America, in addition to his eight works for the New York City Ballet, his ballets have been commissioned by the San Francisco Ballet, Miami City Ballet, Pacific Northwest Ballet, Seattle, Dallas Ballet, Santa Fe Festival Ballet, North Carolina Dance Theater, Atlanta Ballet, Chicago Ballet, Oakland Ballet, Sacramento Ballet, and others.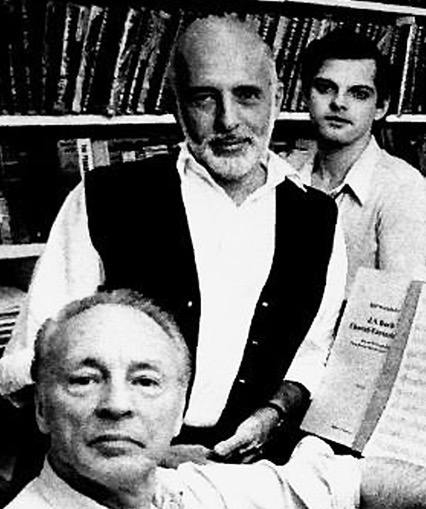 Mr. Clifford is also Ballet Master/Repetiteur for the George Balanchine Trust. In that capacity he has staged the master choreographer's ballets for: The Paris Opera Ballet, The Bolshoi Ballet, The Mariinsky Ballet, The Royal Ballet, Ballet of La Scala, Rome Opera Ballet, Les Ballets de Monte Carlo, Deutsche Oper Ballet and Staats Oper Ballet, (Berlin) The Universal Ballet, (Korea) Zurich Ballet, Les Grands Ballets Canadiens, Ballet Bellas Artes, (Mexico City) National Ballet Theresa Carreneo, (Caracas, Venezuela) and virtually every major American company has seen Clifford's staging of the Balanchine repertoire. Mr. Clifford has also been a most popular guest professor for all of these companies.
(pictured right: George Balanchine, Jerome Robbins and John Clifford)
Mr. Clifford was the artistic director of Robert Redford's Sundance Institute Video/Choreographer Program and produced "The Art of the Pas De Deux", a video distributed by VIA (Video Arts International).
In 2005 Warner Bros Theater Ventures, Inc. commissioned and financed Clifford's new company, Los Angeles Dance Theater to produce a full-length dance version of their classic film, "Casablanca." This was for a special Gala series of performances in Beijing, China, at the historic "Great Hall of the People." Over 15,000 people saw the three performance run and gave it standing ovations and rave reviews. www.youtube.com/casablancaspectacle
Mr. Clifford is currently continuing to stage his and Balanchine's ballets worldwide.
Dates:
November 17, 2015 - 5:30 pm