LASER Talk: Bird Song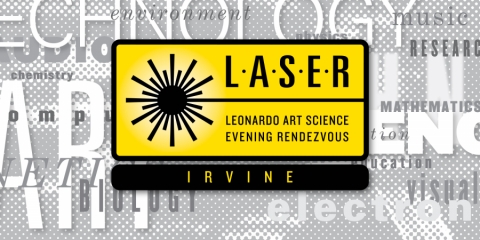 LASER Talk: Bird Song
Monday, March 5, 2018
5:30 – 7:30 p.m.
To he held at UCI Applied Innovation
5141 CALIFORNIA AVE
IRVINE, CA 92697-7700
949-824-COVE (2683)
Room to be announced
We - as humans – have long since been fascinated by birds. Their seemingly magical capacity for flight, song, and navigation have made them powerful symbols for many cultures, especially through the art historical lexicon. The Beall Center for Art + Technology's related exhibition - Passes Like a Thought - explores flight, birdsong, and the aesthetic variation of avian species through the work of several intermedia artists. This panel talk will allow exhibition artists to present their work and research, in conversation with experts from the natural sciences, art historical, and environmental community.
Free admission; reservation required
Jointly sponsored by UCI Illuminations and the Beall Center for Art + Technology

The Beall Center received its initial support from the Rockwell Corporation in honor of retired chairman Don Beall and his wife, Joan, the core idea being to merge their lifelong passions – technology, business and the arts – in one place. Today major support is generously provided by the Beall Family Foundation.