Claire Trevor Birthday Celebration
Claire Trevor's 105th Birthday Celebration
On Tuesday, March 8, 1910, three noteworthy events occurred:
The first International Women's Day was observed and celebrated throughout the world.
Madame Raymonde de Laroche of France was awarded pilot's license #36 by the Federation Aeronautique Internationale, becoming the first woman to be authorized to fly an airplane.
In the Bensonhurst section of Brooklyn, Claire Wemlinger was born to merchant-tailor Noel Wemlinger, an immigrant Frenchman, and his Irish-born wife, Betty.
The significance of the first two events was recognized right away, but it would take a couple decades for people to realize the importance of the third. 
Two decades plus two years to be exact, because that's when Claire Wemlinger – transformed into Claire Trevor – made her Broadway acting debut in Whistling in the Dark and embarked on a 60-year career that earned her awards, accolades and international renown.
On Tuesday, March 8, 2011 – 101 years after her birth – Claire Wemlinger Trevor was acknowledged again – this time with a star in her honor at the University where its School of Performing and Visual Arts was named for her.
Claire Trevor was a legendary Oscar and Emmy Award-winning actress whose career included work in film, on stage, radio and television. She was also a long-time Orange County resident, a devoted wife and mother, as well as a painter and philanthropist.
Her relationship with UC Irvine came about because she was a passionate advocate of the Arts and Arts education. During the later years of her life – she retired from professional acting in 1987 – Ms. Trevor became involved with the School of the Arts and its students, who came to cherish her attendance at their  performances and value the wisdom and professional advice she shared so generously with them. 
Ms. Trevor was a frequent visitor to the School, sitting in on rehearsals and interacting with student actors and faculty. She liked getting to know the drama students and seeing their work, according to those who knew her at that time. She often spoke of the important role the Arts had played in her life, and she believed that using one's imagination to its fullest is necessary in order to live a happy life. She was thrilled to be able to help the School's students achieve their goals and assist them, in some small way, according to her friends.
Her stepson, Donald Bren, is well-known throughout Orange County for his own philanthropy and real estate activities as head of The Irvine Company. After Ms. Trevor's death in 2000, he and his brother, Peter, acknowledged the actress's career and passion for the Arts with a $10-million gift to the School, which was renamed in recognition of this gift and the time and attention she devoted to its students.
"One of the many qualities that made Claire special was her strong support of young people interested in exploring the Arts," Donald Bren commented at the time. "She was also very impressed with the quality of the students and faculty here, so (the) gift is an appropriate reflection of both her own artistic legacy and her commitment to the artists and performers of the future."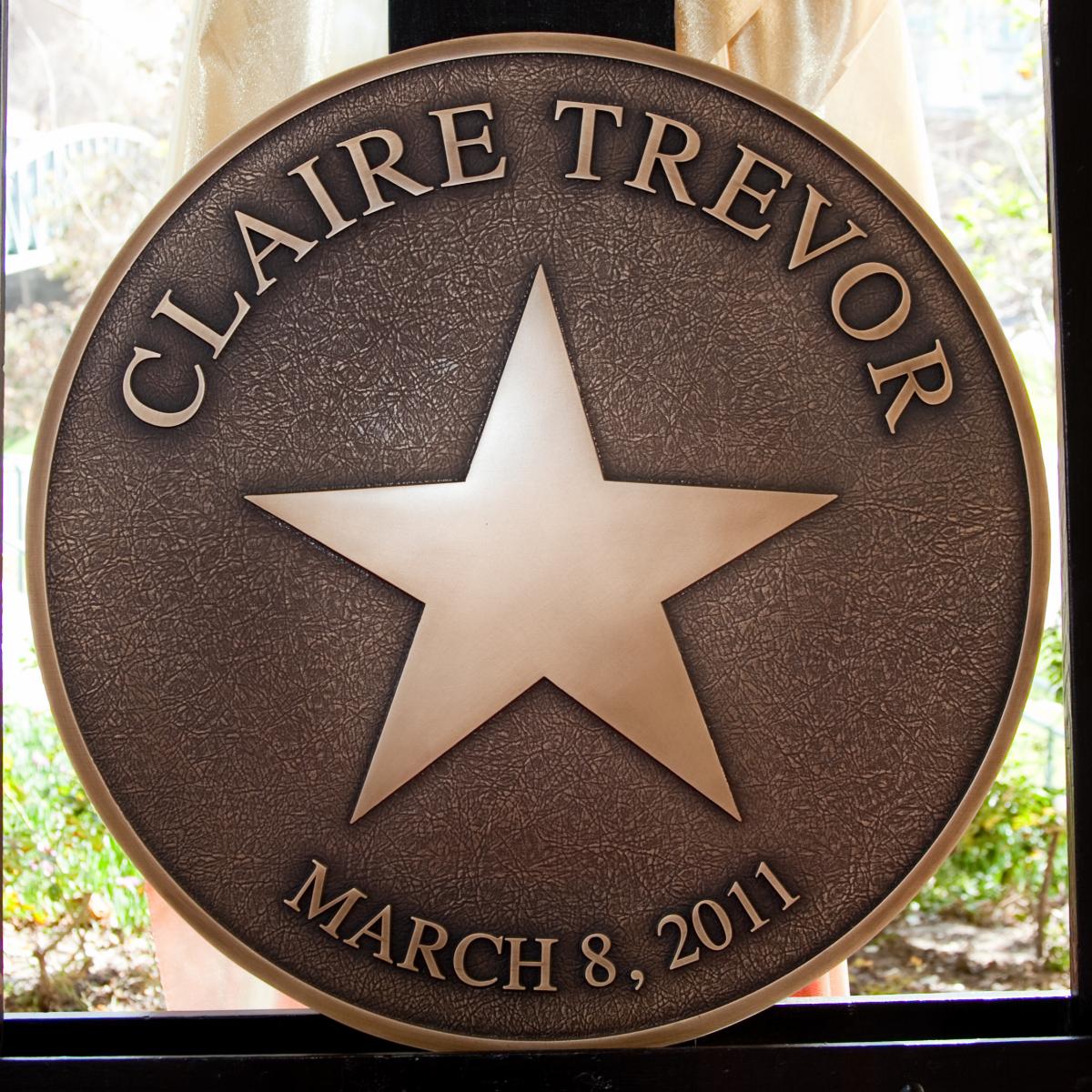 The installation of a star in her honor – the first in the Claire Trevor School of the Arts' very own Walk of Fame – will be a reminder to the community and future generations of her devotion and contributions.
"Just as her commitment to our students never wavered, neither have our gratitude and admiration of her," says Joseph S. Lewis III, dean of the Claire Trevor School of the Arts. "This star will serve as a permanent symbol of the high regard we hold Ms. Trevor and the Bren family for their generosity and support."
The Claire Trevor School of the Arts at the University of California, Irvine is proud to be entrusted with Claire Trevor's legacy and honors her spirit by embracing the values she believed in and practiced throughout her life.
While millions knew Claire Trevor (1910-2000) as one of America's most distinguished actors, those closer to her knew her as a person deeply devoted to her family, as well as a passionate advocate for the arts and arts education. She recognized the importance of the arts in all of our lives and believed the arts could advance our understanding of each other. As a champion of the arts and a woman of uncompromising integrity, Claire Trevor touched the lives of many. Cherished by students and respected by her peers, Ms. Trevor was committed to actively mentoring young artists across all disciplines.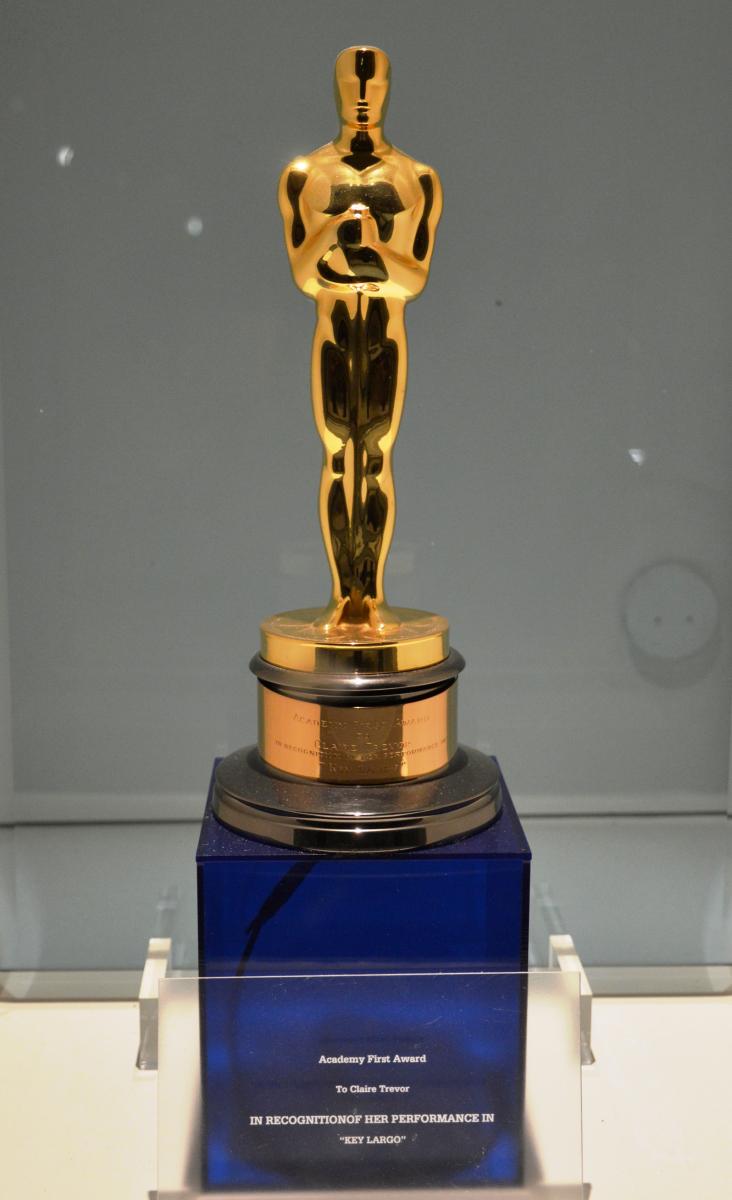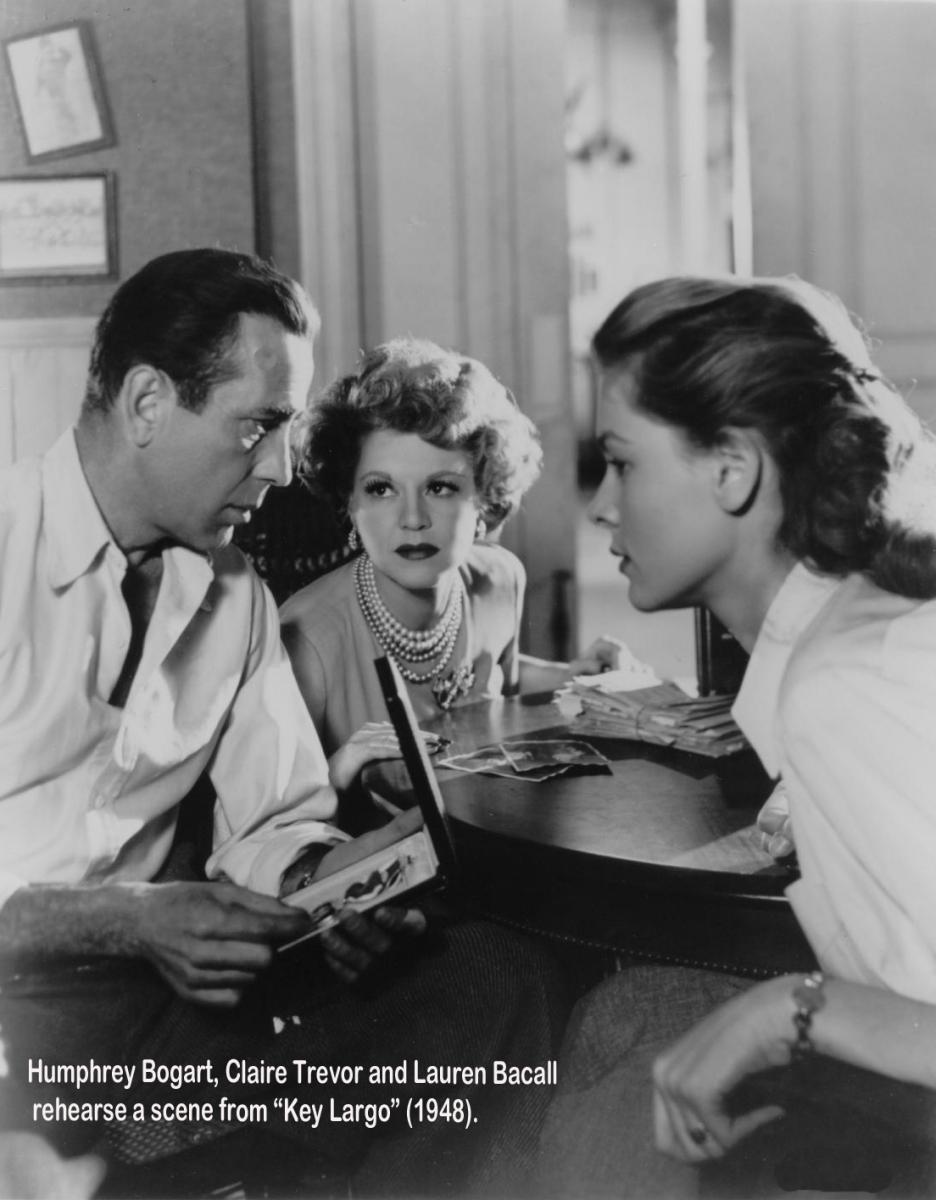 Claire Trevor's acting career spanned more than seven decades and included successes in stage, radio, television and film. She appeared in more than 60 motion pictures with Hollywood's top leading men, including John Wayne, Humphrey Bogart, Spencer Tracy, Clark Gable, Edward G. Robinson, William Powell and William Holden. Known as the queen of film noir, she often played the hardboiled "blonde" and every conceivable type of "bad girl" role.
A three-time Academy Award nominee, Claire Trevor won the Best Supporting Actress award for her 1948 performance in Key Largo, co-starring with Humphrey Bogart, Edward G. Robinson and Lauren Bacall. In 1956, she won an Emmy Award for Best Live Television Performance by an Actress for Dodsworth, which also starred Fredric March as part of NBC's Producer's Showcase.  Both awards are prominently displayed at the Claire Trevor Theatre in the School's Arts Plaza.
In 1948 Ms. Trevor married Hollywood producer Milton Bren and soon after moved to Newport Beach. She retired from acting in 1987. In her last years she spent her time traveling, painting and pursuing philanthropic endeavors. To the School of the Arts, she was a star on-screen and in-person.
Dates:
Sunday Mar 8, 2015, 12:00 am