Claire Trevor Commemorative Star honoring Joan and Don Beall
Joan and Don Beall Honored with Commemorative Star
UC Irvine's Claire Trevor School of the Arts celebrates the community leaders and philanthropists with an evening of reuniting old friends and a performance dedication.
Over 200 supporters gathered at UC Irvine's Claire Trevor School of the Arts on March 10, 2014 to recognize the many contributions of community leaders Joan and Don Beall with the third annual Claire Trevor Commemorative Star. The evening began with a lavish reception, followed by a multi-faceted performance in the School's flagship theatre. Dean Joseph S. Lewis III and EVC and Provost Howard Gillman kicked off the show, which featured performances by Trio Celeste, Men in Blaque, the UC Irvine Symphony Orchestra, and The Wooden Floor, among others. Following was a dessert reception, which was peppered with rave reviews of the artists as well as trips across the arts plaza to enjoy Wall of Sound by international artist Zimoun, the current exhibition at The Beall Center for Art + Technology.
"I could not be more pleased with this evening's celebration," said Dean Lewis as the festivities wound down. "Tonight's show of support for Joan and Don is a testament to their enormous influence on our community, and I am pleased we could honor them tonight by showcasing this group of talented young artists." Many distinguished members of the Orange County area were in attendance to show their appreciation for a couple whose impact on the county is vast, diverse, and insightful. Joan and Don have touched countless lives with their generosity, and many friendships were strengthened and revisited on this evening of celebration. Among those present were members of Don's tenure at Rockwell Collins, colleagues of Joan's from The Wooden Floor and other organizations she is involved with, and many community and business leaders.
Proceeds raised from the event will be used to establish a fund for interdisciplinary research and performance.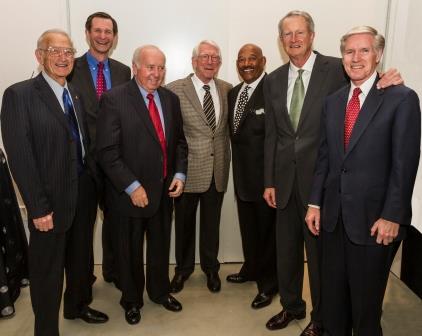 Sam Iacobellis, Rick Stephens, Howard Chambers, Don Beall, Jim Bell, Jim Albaugh, Shep Hill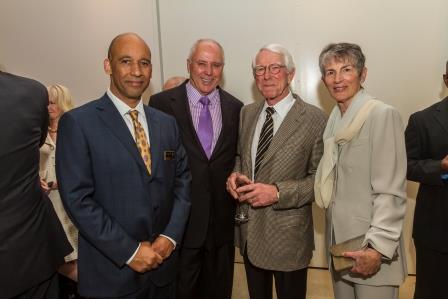 Joe Lewis, Tom Tierney, Don Beall, Joan Beall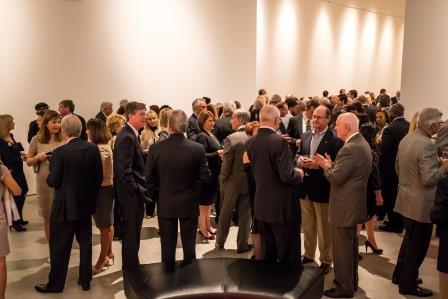 Reception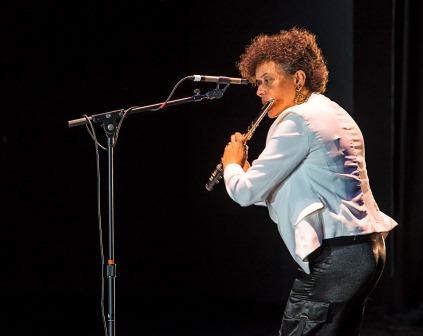 Flutist Professor Nicole Mitchell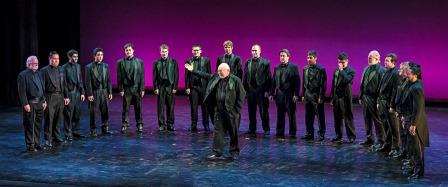 Men in Blaque perform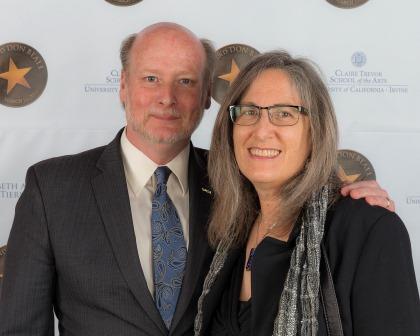 EVC and Provost Howard Gillman & Ellen Gillman
Photos by Paul R. Kennedy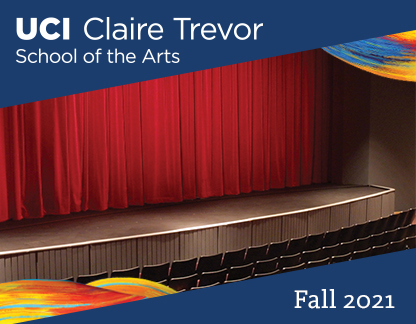 CONNECT - Fall 2021
 
About CTSA​
More Information
Giving