Dynamic choral conductor joins the UCI Music faculty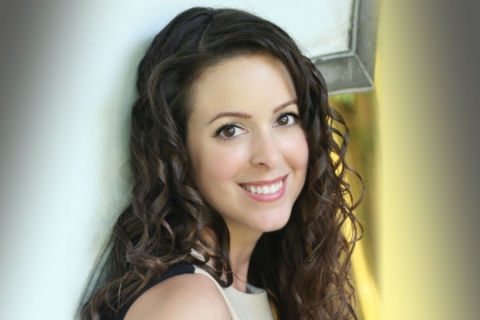 Irvine, Calif., September 6, 2022 – The Department of Music in the UCI Claire Trevor School of the Arts has named Dr. Irene Messoloras an Assistant Professor of Music. In her role, Messoloras will direct the department's choral activities, conduct the UCI Chamber Singers and Concert Choir, and teach courses in conducting. 
Messoloras has led the UCI choral program as an interim director since 2019. During that time, she created unique resources and training opportunities for students during virtual instruction, served as a faculty advisor to campus student groups, and hosted sessions with visiting guest artists and composers, including Grant Gershon, Ola Gjeilo, Shawn Kirchner, and many more. Most recently, Messoloras led the UCI choirs in performances of Maurice Duruflé's Requiem and Morten Lauridsen's Lux Aeterna. 
"I am thrilled to serve as Director of Choral Activities (DCA) at UCI," said Messoloras. "Working with UCI students who consistently strive for excellence alongside our talented and supportive music faculty, it's an honor to lead the Claire Trevor School of the Arts' choral program."
Messoloras holds a doctor of musical arts degree in choral conducting from the UCLA Herb Alpert School of Music under the mentorship of Donald Neuen. Prior to UCI, Messoloras served as a tenured professor and the director of choral activities at the University of La Verne. During that time, she was awarded the Salute to Excellence Outstanding Achievement in Creative Activity Award, secured a major endowment in the choral area for international travel, and increased enrollment in choral ensembles by 70% within her first year. Messoloras's ensembles participated in professional recordings and music videos and toured internationally each year, performing in festivals and concerts throughout France, Greece, Austria, and Germany. 
Additionally, Messoloras serves as the conductor of the Hour of Power Choir in the weekly international Christian television program, "Hour of Power with Bobby Schuller." Broadcast in over 56 countries, the HOP Choir leads over 4 million weekly viewers in musical worship. The ensemble has performed extensively throughout the Netherlands and Germany and regularly sings new music. Recognized as one of the top choirs in America, the HOP Choir performed at the American Choral Directors Association national conference in 2021. It will perform again at the upcoming national conference in Cincinnati in 2023.
Before moving to California, Messoloras was the DCA and awarded tenure at Northwestern Oklahoma State University, where she served as chair of the fine arts department and was appointed the Dorothy Reichenberger Endowed Chair in Choral Music. Under her baton, Messoloras's choirs were featured at state conferences, performed at the National Association for Music Education (NAfME) 2014 national conference, and performed at Carnegie Hall. Previously, while working as the DCA at Gonzaga University in Washington, Messoloras was integral in developing an undergraduate conducting concentration. She collaborated with the University Relations team to create an initiative to fund choral students to tour China and led numerous recruitment tours throughout the Pacific Northwest.
Messoloras assumed her permanent role and new position on July 1, 2022, and will conduct her first concert of the year with the UCI Chamber Singers on Friday, December 2, at 8 p.m.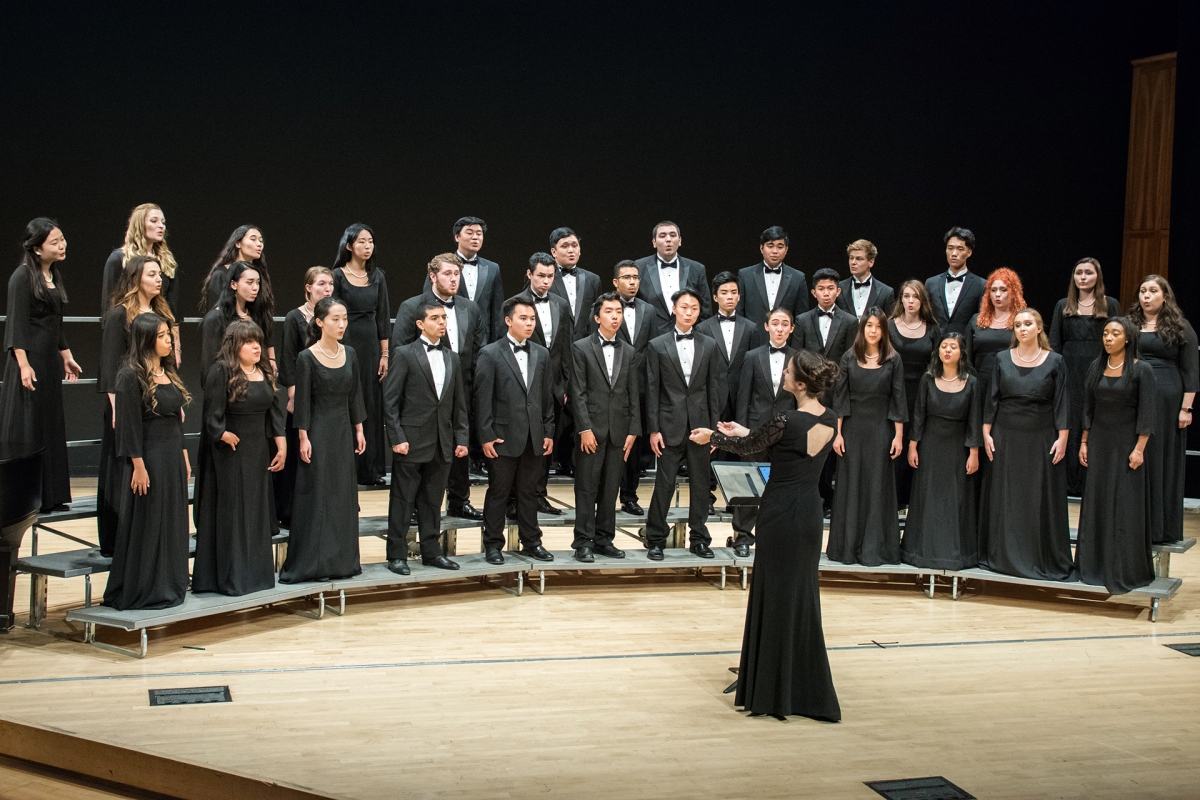 Dr. Irene

Messoloras

conducts the UCI Chamber Singers in Winifred Smith Hall in 2019.