Medici Scholarship Fund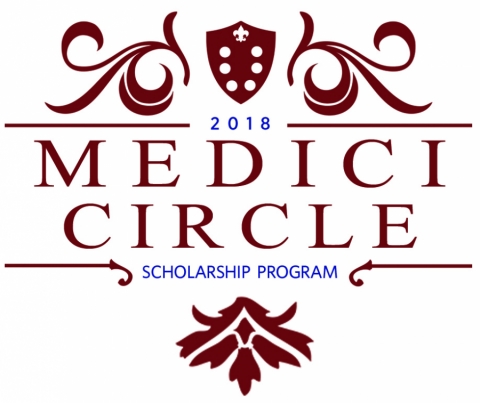 The Medici Scholarship Fund
The Medici Program was inspired by the famous family of arts patrons who established Florence, Italy,  as Europe's cultural center during the Renaissance. Their historic passion for the arts is reflected in today's Medici Circle sponsors.
Medici awards provide deserving young artists and scholars at the Claire Trevor School of the Arts with the opportunity to attend professional caliber programs around the world that enhance their artistic growth. Past Medici Scholars have participated in a variety of outstanding summer programs.
Medici Scholars are talented students who dream of participating in summer educational opportunities that enrich their academic experience and help them reach creative and professional goals. Many students, however, don't have the resources to make this dream come true. A gift can open the door to a life changing experience that might not be available without Medici funding. 
Your sponsorship provides:
Travel for students and student ensembles to exhibitions, conferences and competitions

Research or creativity support for individual student projects that go beyond the classroom

Travel support for students accepted for participation in distinguished summer festivals and other learning experiences
Donating to this dynamic program enables you to:
Support your preference for a dance, drama, music or studio art student

Have the opportunity to interact with your scholar
Yes, I would like to ignite the passion of a Medici Scholar! To sponsor one or more Medici Scholars, please contact the Director of Development, Jana Cain at (949) 824-8750 or follow these simple steps to make a gift using UCI's secure server:
Click here to access our electronic giving website (http://www.uadv.uci.edu/ClaireTrevorSchoolOfTheArts) 

Under Gift Information, confirm Claire Trevor School of the Arts for sponsorship area is selected.

Select Medici Circle for designation.

Type in the amount of your gift to reflect the number of scholars you would like to sponsor.

Provide transactional information and additional comments to complete and customize your sponsorship.
Thank you for your support!  Please join us for a celebration at the end of your scholar's summer experience.
More Information
About CTSA