Giving
Support the Arts at UC Irvine

Your gift — large or small — is greatly appreciated and will make a real difference.
Why give to the Claire Trevor School of the Arts at UC Irvine?
Walk around the campus of the Claire Trevor School of the Arts, and you will see an extraordinary amount of activity. Students gather in the Arts Plaza, discussing new concepts learned in class. Actors practice their lines and dancers work to perfect their technique, while studying history and criticism with renowned scholars. Inside the Music and Media Building, students study, practice, and perform classical music, jazz, and electronic music in a comprehensive music curriculum.
Walk by the Art Department and you might encounter a display of new sculptures or a professor teaching a group of students to analyze the works of art around them. Step inside any number of electronic media labs, and you will see students learning and practicing the latest forms of artistic expression.
Finally, if you visit the campus of the Claire Trevor School of the Arts, you will see new buildings and refurbished theatres. Recent efforts renovated aging buildings and provided attractive, up-to-date facilities for our students, faculty, and community audiences.  None of this would be possible without the support of our friends.
There are many naming opportunities available for generous donors in the School's new Contemporary Arts Center.
The Claire Trevor School of the Arts receives 95 percent of its operating budget from the State of California.  Combined with our student fees, facility rentals, entrepreneurial endeavors, and donations from friends, foundations, and corporate partners make it possible for us to offer some of the nation's top-ranked programs in the arts. 
You will see UC Irvine graduates on television, on stages throughout the country, and exhibited in prestigious galleries and museums. Other students graduate to jobs in the burgeoning area of arts and technology, and are helping form the visual language of the future.  Your investment in the Claire Trevor School of the Arts educates the artists of the future and keeps the arts alive for generations to come.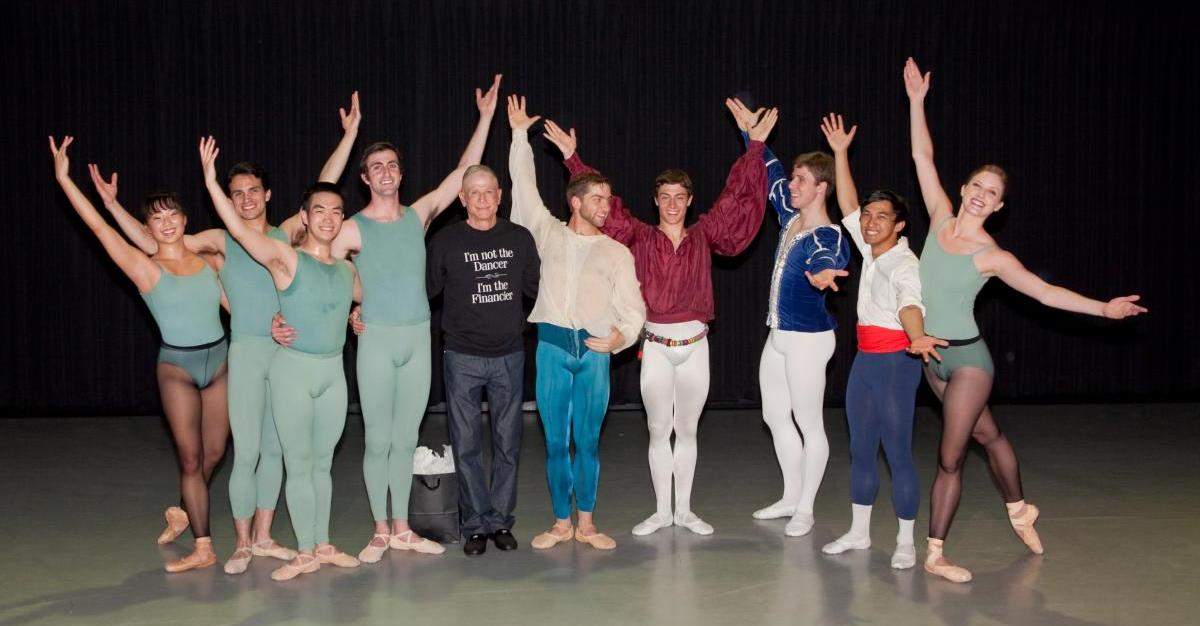 Recipients of the William J. Gillespie Scholarships in Dance show their appreciation to their benefactor.
Make a Gift
There are many ways to support the Claire Trevor School of the Arts. Your involvement today makes a difference for generations to come. Tax-deductible contributions can be made in any increment through the following options:
Membership Program
Friends of the Arts is a commitment to the arts at UC Irvine and a pledge to future generations. Visit our membership page for more information about giving levels and benefits. Join today!
More Ways to Give
Donors of $100 or more are recognized in all printed programs produced for the School's regular season performances. You may also consider these additional giving opportunities:
Join us bi-annually as we honor community leaders with the Claire Trevor Commemorative Star.
More Information
About CTSA