Objects of Wonder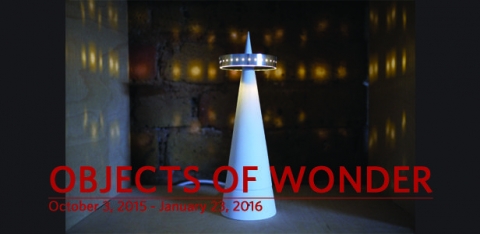 Objects of Wonder
October 3, 2015 - January 23, 2016
Beall Center for Art + Technology
Opening Reception: Saturday, October 3 from 2:00 – 5:00 pm
Family Day:  Saturday, October 24, 2015
Objects of Wonder brings together a wide range of international artists whose work exhibits strange and unusual functions, engaging in conceptual phenomena like time, light, energy, evolution and changes of state. Artists deploy thermo dynamic explosions, asteroidal activity, fluid turbulence, insect behavior, natural selection and gravity to generate astonishing sculptures, drawings, paintings, videos, sound art and installations that reveal the wonder of everyday phenomena. Curated by David Familian and guest-curator Madeline Schwartzman
What is the connection between a perpetual coffee cup vortex (Antony Hall) and a coordinated array of bouncing basketballs (Pascal Sisto)? What does a bacteria-inspired doily (Laura Splan) have to do with the purposeful genetic engineering of new species for humankind's zoological desires (Kathryn Fleming)? In juxtaposing a diverse group of artists who attempt to chip away at the mysterious stuff of everyday life, we are left with Objects of Wonder.
Madeline Schwartzman (filmmaker, writer and architect) is the author of See Yourself Sensing: Redefining Human Perception, an explosive and timely survey of fifty years of futuristic proposals for the body and the senses. The follow-up to that book— See Yourself X—will be released by Black Dog Publishing, London, in the fall of 2015. She teaches at Barnard College and Parsons: the New School for Design and is the founder and curator of a poetry project called 365 Day Subway: Poems by New Yorkers, featured on PBS and in the Wall Street Journal. An upcoming book of that name is in the works.
Free admission.  Open to the Public.
Closed:  Nov 11, Nov 24 - 30, and Dec 14, 2015 - Jan 4, 2016
Visit the Beall Center for Art + Technology website.
The Beall Center's 2015-16 exhibitions are supported by the Andy Warhol Foundation for the Visual Arts and The Beall Family Foundation. 
The Beall Center received its initial support from the Rockwell Corporation in honor of retired chairman Don Beall and his wife, Joan, the core idea being to merge their lifelong passions – technology, business and the arts – in one place.  Today major support is generously provided by the Beall Family Foundation.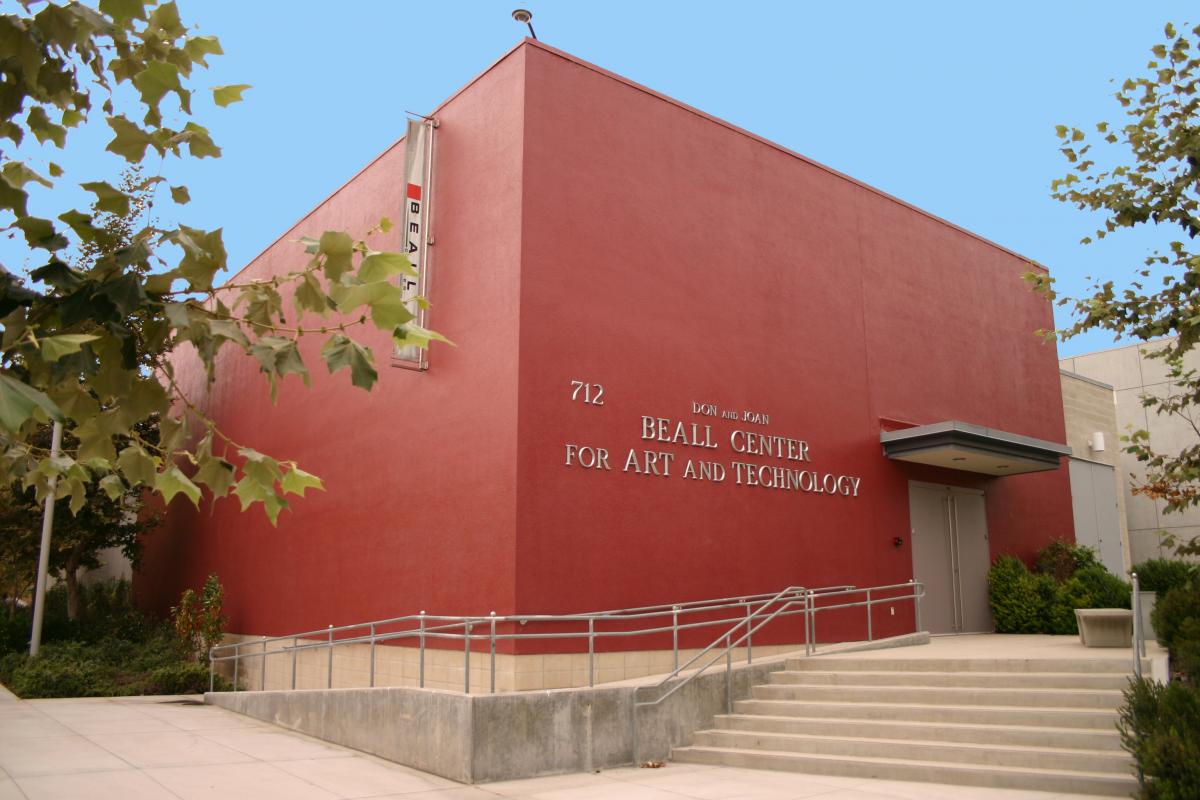 HOURS:
Tues - Sat, 12 – 6pm
Closed Sundays & Mondays
ADDRESS:
Beall Center for Art + Technology
University of California, Irvine
Claire Trevor School of the Arts
712 Arts Plaza
Irvine, CA 92697-2775
www.beallcenter.uci.edu    
CONTACT:
Samantha Younghans-Haug
Programs Director
(949) 824-6206
email: syoungha@uci.edu
Dates:
October 3, 2015 - 12:00 pm
October 3, 2015 - 2:00 pm