Press Room
The Donald R. and Joan F. Beall Center for Art + Technology at UC Irvine's Claire Trevor School of the Arts will mount a solo exhibition by Los Angeles-based artist and game designer, Eddo Stern. The exhibition entitled Eddo Stern: New Works will present five game based projects: Darkgame 4.0, Vietnam Romance, Still Life With Putin, House Stern Pachinko, and Cruise Control. The exhibition runs from October 10 through January 24, with an Opening Reception that is open to the public on Saturday, October 11 from 2:00PM – 5:00PM.
Eddo Stern: New Works will feature a new multiscreen installation of Stern's well-known work Darkgame in which the immersive gameplay is based upon the experience of communication and conflict under stress of sensory deprivation and sense isolation. During the game the player is equipped with custom made head gear, applying different sensations to the head that allow for non-visual and auditory interaction and navigation of the virtual world.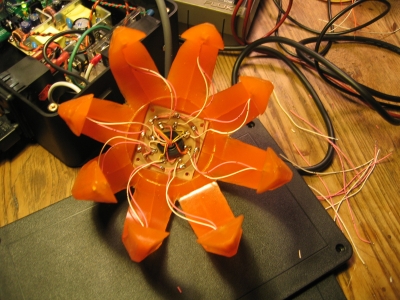 The University Art Galleries (UAG) at UC Irvine's Claire Trevor School of the Arts will mount a solo exhibition of paintings by Ed Moses, utilizing all three galleries and featuring works from the 1970s to the present. The exhibition entitled Ed Moses: Cross Section will open Saturday, October 11 with a reception open to the public from 2:00pm – 5:00pm and will exhibit through Saturday, December 13, 2014.
"Cross-Section will trace the common thematic thread binding Moses's prolific and continuous act of exploration." says co-curator and Director for the University Art Galleries, Juli Carson. "In so doing, the philosophical continuity of the artist's disparate visual strategies are framed, strategies the artist has repeated and contradicted, as his investigation into the painted form has changed direction or reversed course over the past five decades."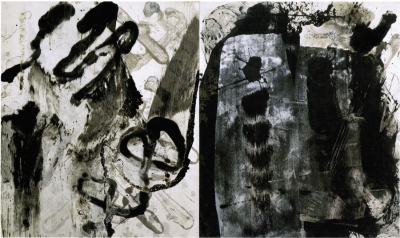 The Claire Trevor School of the Arts had a very active and fulfilling 2012-13.  Our faculty, students and staff made enormous contributions to the university and the community.  Our alumni were active in their fields of endeavor, and our faculty spread their expertise to far-flung places around the globe.
At the same time, an extensive roster of professional came to our campus to teach master classes, give seminar and inform our students about the latest innovations taking place in their areas of expertise.
Our community outreach expanded significantly, with hundreds of K-12 children visiting our campus for Saturday Academies, Summer Academies and attending special performances by our UCI Symphony Orchestra, Improv Revolution, plays, dance performance, and more!
You can get a taste of our activities by viewing our YEAR IN REVIEW 2012-13, a PowerPoint presentation that focuses on the year's highlights.
Pages