Year in Review 2012-13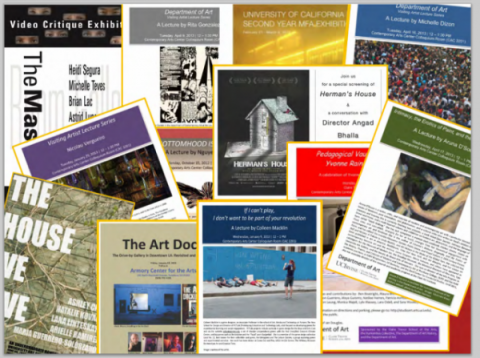 The Claire Trevor School of the Arts had a very active and fulfilling 2012-13.  Our faculty, students and staff made enormous contributions to the university and the community.  Our alumni were active in their fields of endeavor, and our faculty spread their expertise to far-flung places around the globe.
At the same time, an extensive roster of professional came to our campus to teach master classes, give seminar and inform our students about the latest innovations taking place in their areas of expertise.
Our community outreach expanded significantly, with hundreds of K-12 children visiting our campus for Saturday Academies, Summer Academies and attending special performances by our UCI Symphony Orchestra, Improv Revolution, plays, dance performance, and more!
You can get a taste of our activities by viewing our YEAR IN REVIEW 2012-13, a PowerPoint presentation that focuses on the year's highlights.