IMPROVISATORE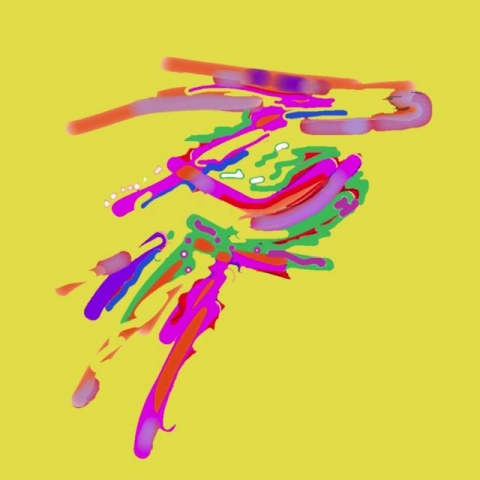 IMPROVISATORE

October 25, 2014
Director/Artistic Director: Ulysses Jenkins
Musical Directors: Nicole Mitchell & Ulysses Jenkins
Technical Director: Kevin Palkki
Guest artists: Calvin Ganntt, Anna B. Scott, Roger Trammell, the Othervisions Art Band, Snezana Sarawati Petrovic
IMPROVISATORE  is an interdisciplinary performance which emphasizes various creative notions set within a coffee house installation environment. Based upon creative interchanges of eclectic interpretations of poetry, jazz and dance as contemporary performance art, this project features Professor Nicole Mitchell, Dept. of Music, Professor Sheron Wray, Dept. of Dance and Professor Ulysses Jenkins, Dept. of Art.
xMPL Theater, Contemporary Arts Center  7:30 pm
Admission: $14 / UCI Students & Children under 17: $5
CLICK HERE TO PURCHASE TICKETS
More on IMPROVISATORE a performance by Ulysses Jenkins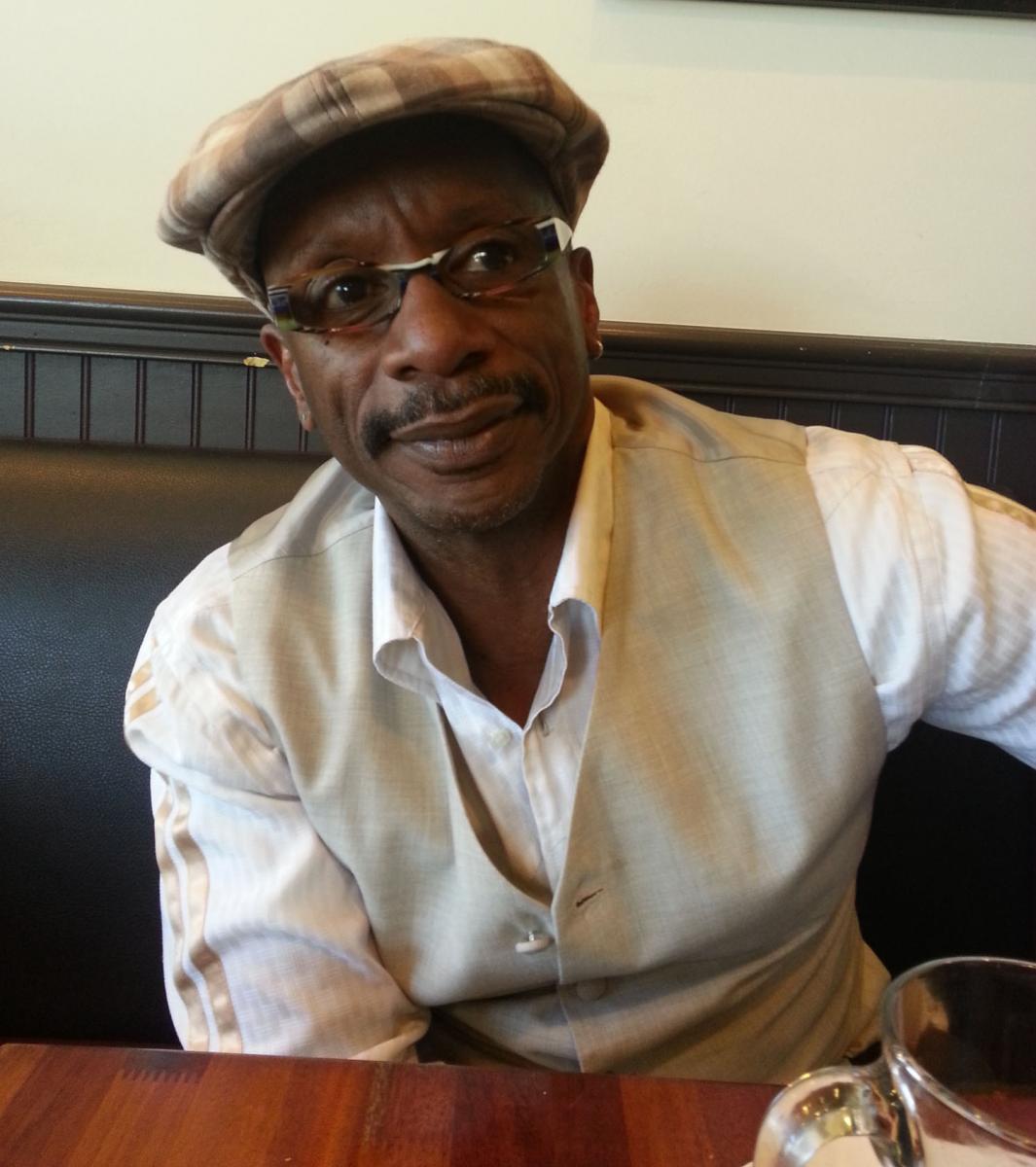 Calvin Gantt: is a writer, public speaker, radio talk show host, community organizer and Interfaith minister. He received a BA in Sociology and Anthropology from Lake Forest College in Illinois,  and graduated magna cum laude with an MA in Community Development  from North Park University also located in Illinois. He is co-founder and president of By Grace Creations, an organization dedicated to providing education about health and well being, and to promoting understanding among diverse cultures through arts and communication. He is currently has a radio show on KUCI.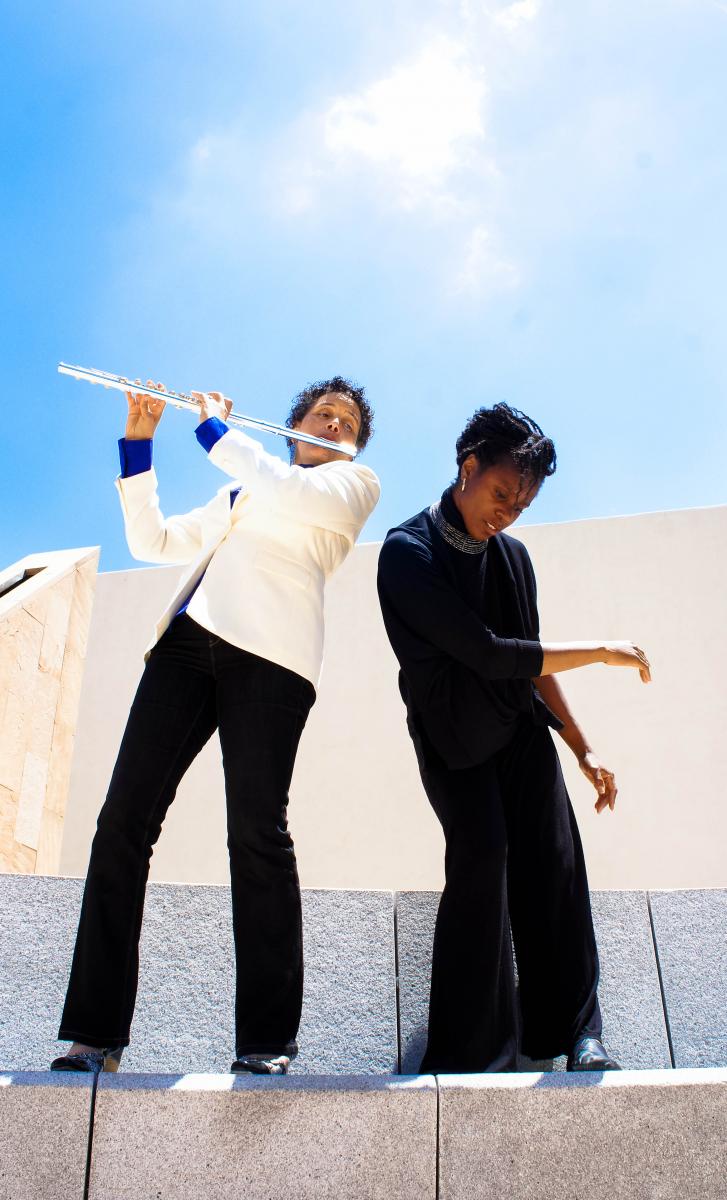 Nicole Mitchell: Nicole Mitchell is creative flutist, composer and educator. Founder of critically acclaimed Black Earth Ensemble, Black Earth Strings, Sonic Projections and Ice Crystal, she composes for contemporary ensembles of varied instrumentation and size (from solo to orchestra and big band) while incorporating improvisation and a wide aesthetic expression. A recipient of the Herb Alpert Award in the Arts 2011, Mitchell has been named "the most important jazz flutist of her generation," (AllAboutJazz) and was awarded Top Flutist by Downbeat Magazine and the Jazz Journalist Association (2010, 2011). Her work has been featured on National Public Radio and in magazines including Ebony, Downbeat, JazzIz, Jazz Times, Jazz Wise, and American Legacy. Website: www.nicolemitchell.com

Sheron Wray: UCI, performed with UK contemporary dance companies Rambert and London Contemporary Dance Theatre between 1988 and 2001. In tandem she was the artistic director of JazzXchange Music and Dance Company between 1992 and 2004, creating work with Wynton Marsalis, Byron Wallen, Julian Joseph and Gary Crosby. In 2013 she re-launched JazzXchange in the USA  (www.jazzxchange.org) and was appointed guest curator of contemporary performance for the Monuments and Museums of Ghana. As an artist-scholar she theories and practices West African, more specifically Ewe principles of improvisation and her Tedx talk embodies this philosophy,  Website:http://www.tedxorangecoast.com/videopick/sheron-wray-bodily-steps-to-inn....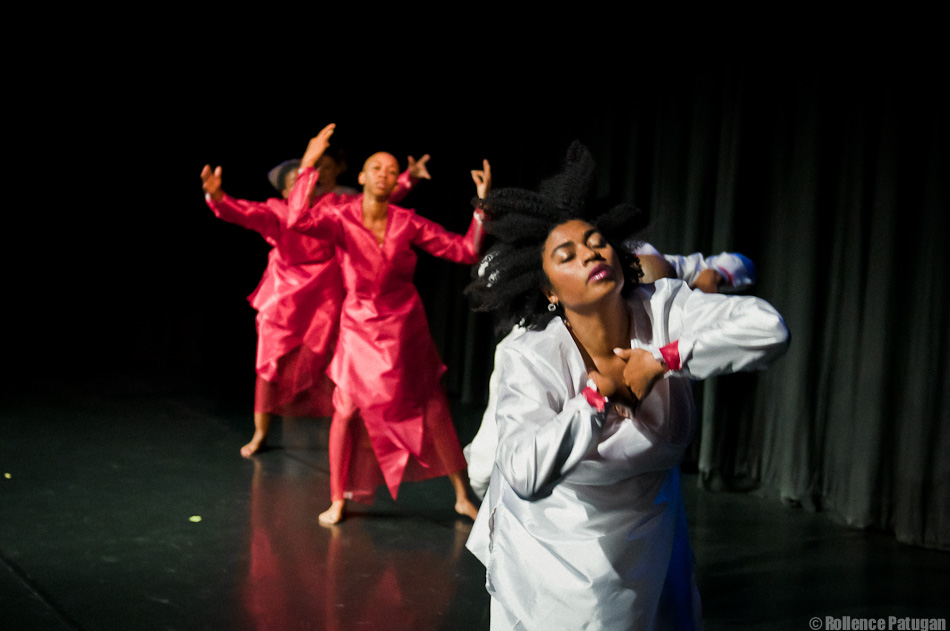 Anna B. Scott: Born in 1969 in Iowa City, Iowa,  Anna B Scott performs afrofuturist conjurations with dance, digital devices and text, on stage, in blogs, books and through strategic marketing plans.Trained in traditional, collaborative performance from the African Diaspora, Scott is always looking to join the Arkestra. She has been fortunate to collaborate with Pat Payne, Ulysses Jenkins, Sheron Wray, Meg Wolfe, Najité, Brian Getnik, and Ritsu Katsumata on an array of performance work. Her work is archived at the Schomburg Center for Research in Black Culture and the J. Paul Getty Museum. She has presented her solo work in traditional and non-traditional spaces around the country including the REDCAT, MIT, Express Yourself Festival in Chicago's Grant Park, Bayview Opera House in San Francisco, and streets around Los Angeles. As a dancer, she has performed for Alassane Kane, Augusto Omolu, Isuara Oliveira, Malonga Casquelorde. She is the artistic director of VISCERA Performance Instigation Troupe. They perform 'high tech' street theater installations, having launched the inaugural performance in the Los Angeles World Airports' and Public Art division of the Department of Cultural Affairs' Ephemeral Art Program with 'Bout To Get On. She currently collaborates with GameChangers-Agile Communications Strategies, an improv troupe for business development, as their movement specialist.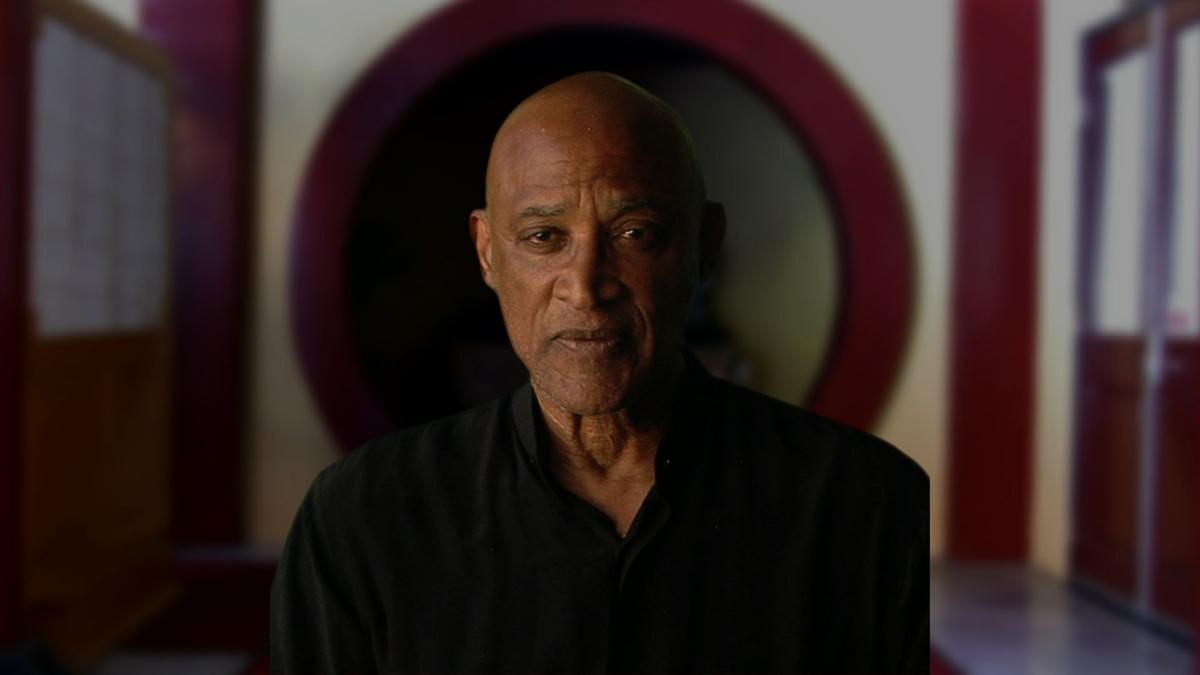 Roger Trammell: has performed original music and spoken-word poems in various Los Angeles venues. He has also performed in Ulysses Jenkins' "Two-Zone Transfer" live performance and video composition; 1979, both awarded NEA Grants. Also performed in "Dream City"  the inaugural opening of Rachel Rosenthal's performance studio "Espace 'DBD', 1980 and "The Nomadics", video composition; 1991. He 's acted in several commercials for television. And he has written several short books along with his current authorship of an autobiographical narrative   entitled : ""Sockey" based upon his upbringing in the industrial northern city of Detroit , Michigan.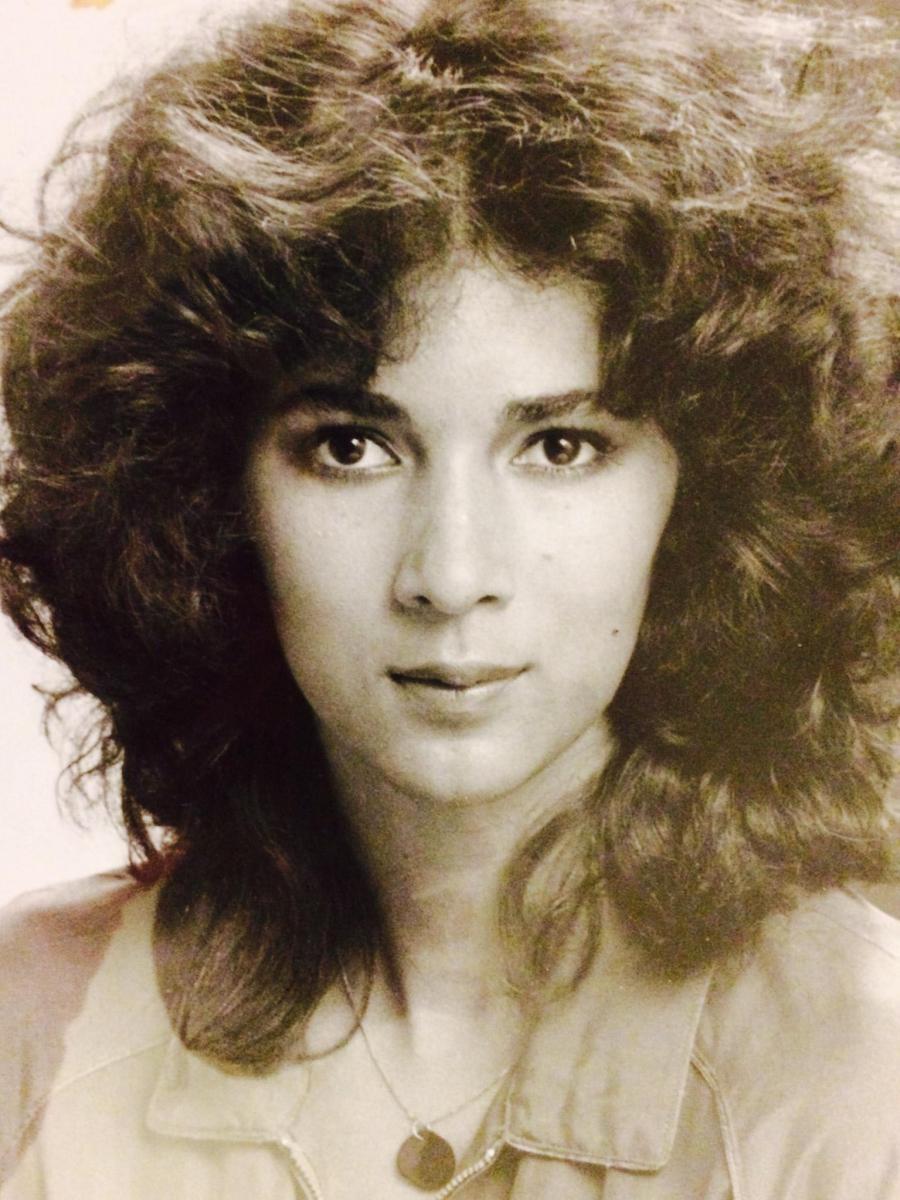 Lavina Wetterberg; Performance Artist, she has been a performer in video compositions by Ulysses Jenkins such as:  "Dream City" "Cats In the Catnip" and "Stinji" and PSA for AIDS with Ulysses Jenkins as: "Stinji" PSA now on Youtube.  She also is a Health practitioner and nutritional teacher.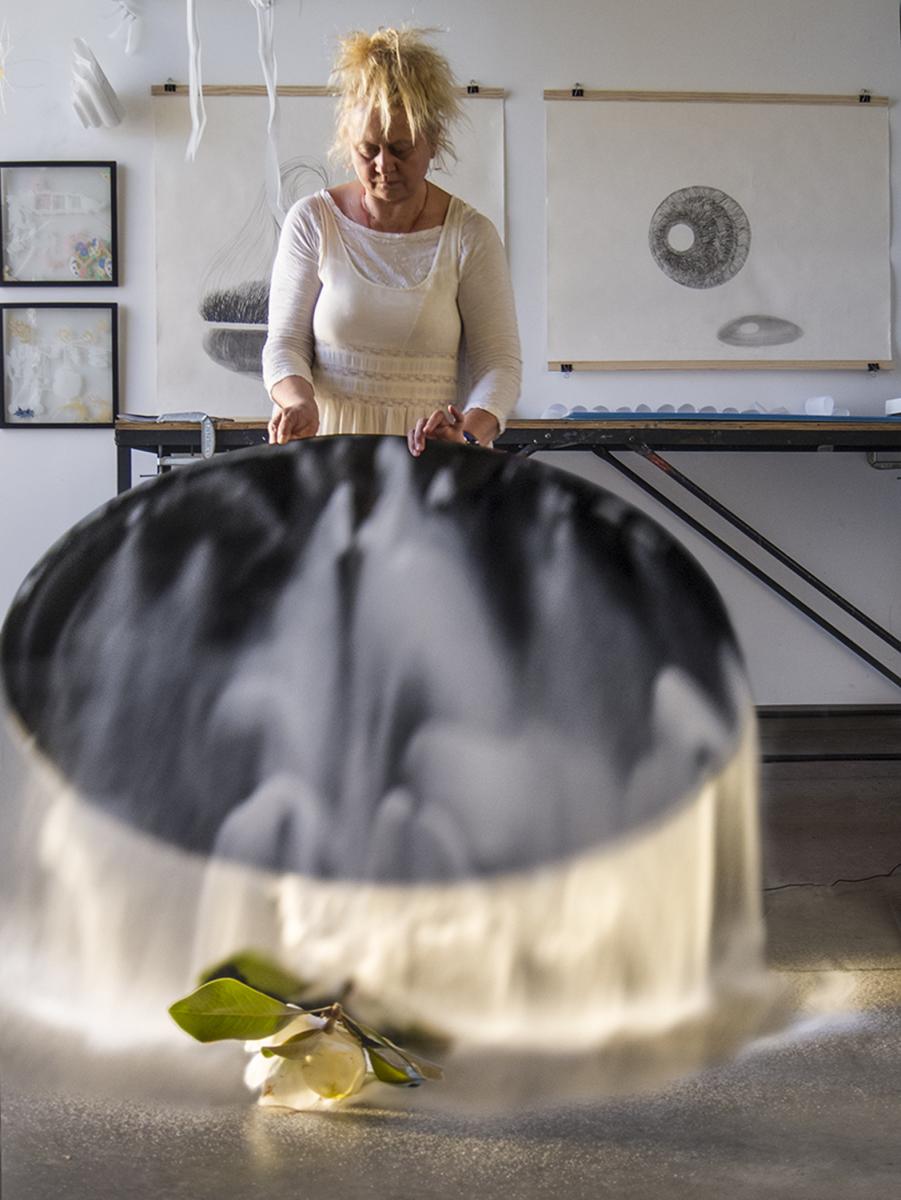 Photo by: Stephanie Sidney
Snezana Sarawati Petrovic: Snezana is 2D, 3D and 4D artist, independent curator, gallery director, educator and an award-winning set/costume designer.  Ulysses Jenkins was her thesis mentor for the ground breaking, and first of its kind an interactive CD ROM done as MFA project. The collaboration with Ulysses Jenkins continued after the graduation in the Spanish Kitchen Performance art festival. The most recent collaboration was on Ulysses Jenkins's piece recreated for the Silver Jubilee celebration of Highways in the Spring 2014. Snezana is a recipient of the UC Regents Grant and National Endowment for the Arts. She holds a MFA from University of California, Irvine and a BFA from Belgrade University, Serbia.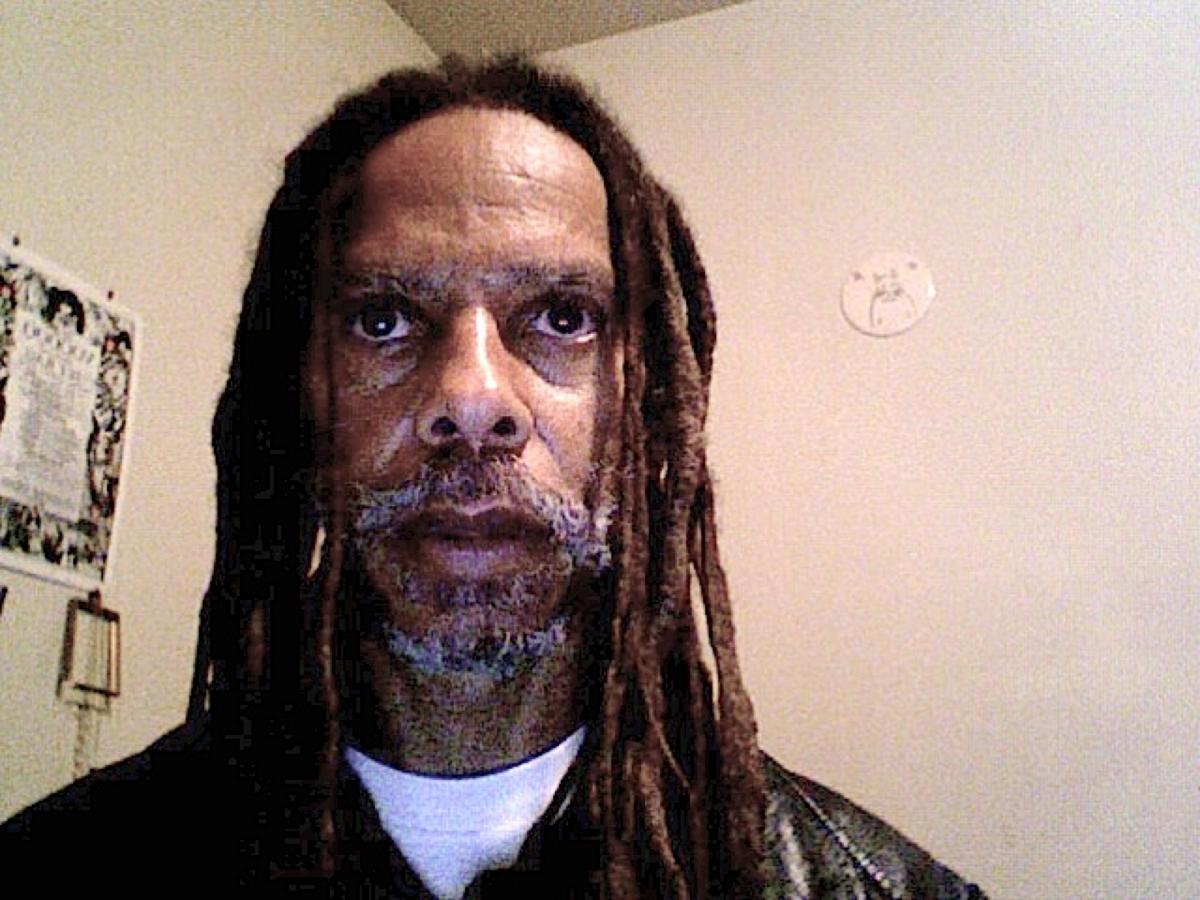 Vinzula Kara: is a Visual and Sonic Artist from the Downtown LA, Silver Lake and Echo Park Underground. His beginning in the sonic arts was with the band The Apes of God in1978, which was a noise band, such as the noise in Musique Concret composition.  VinZula has performed with and composed for various notable artists. To mention a few of the artists he has worked with, Daniel J. Martinez in "Ignore the Dents" a Micro Urban Opera, Deborah Oliver "Urban Disclosers" and Ulysses Jenkins in "Without Your Interpretation" 1983 which recently has been collected by the Whitney Museum of American Art and added to their collection .   His last collaboration with Professor Jenkins was at the Hammer Museum in the Pacific Standard Time "Performance Festival " sponsored by the Getty in 2013 the work was entitled :"Walking Tall".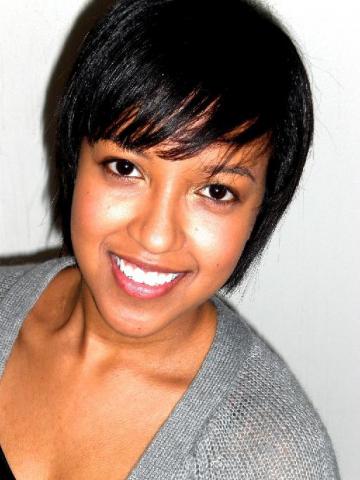 Darlisa Wajid-Ali: Ali is a native to Washington, D.C. where she found her love for dance at a young age while performing popular Bollywood film dances for her family and friends.  Darlisa received her B.A. in Dance/Theater from Manhattanville College, where she also spent a semester studying abroad in India.  She trains in many dance styles including West African, Contemporary Indian, Jazz, Modern and Ballet.  While living in N.Y.C, she toured with Parijat Desai Dance Company and performed with Rocha Dance Theater.  In Washington, D.C., she joined Afromoda Dance Theater as the Associate Artistic Director.  While there, she also created an original Contemporary African piece for The Washington Ballet.  Her choreography has been featured at Dance New Amsterdam in N.Y.C. and the H Street Festival in D.C.  She is pursuing her M.F.A. in Dance at UC Irvine. Her motivation to pursue her craft stems from her heartfelt belief that dance can heal the soul.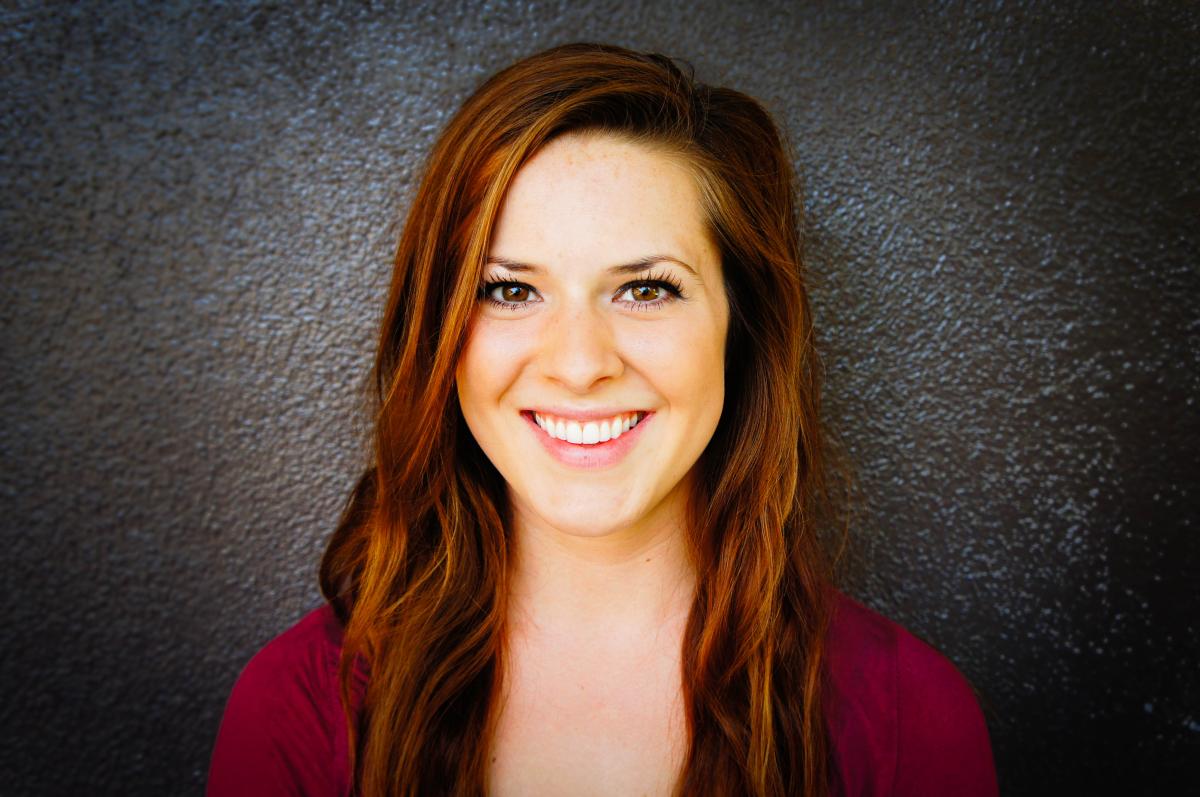 Noelle White: Raised in Kingsburg, CA, she has been a dancer for most of her life, while teaching, performing and competing. She competed from 1995-2010 winning numerous awards. In 2013 Noelle had the privilege to attend a professional workshop in the UK taught by Sheron Wray. Noelle graduated from UC Irvine with BFA in Dance Performance and a Minor in Education. She recently became certified in Pilates with Diane Diefenderfer at Sudio du Corps. Noelle is a pre-dance and ballet instructor at Dance Lova, a ballet, jazz, tap, and Pilates instructor at Regina Klenjoski Dance Company, and Pilates instructor at Danceology, where she loves to inspire young dancers. Currently Noelle serves as an assistant to Sheron Wray, JazzXchange Coordinator, and a research assistant for the Dance Movement Therapy study at UC Irvine.

The Othervisions Art Band:
The Othervisions Art Band photos by: Donald Ferguson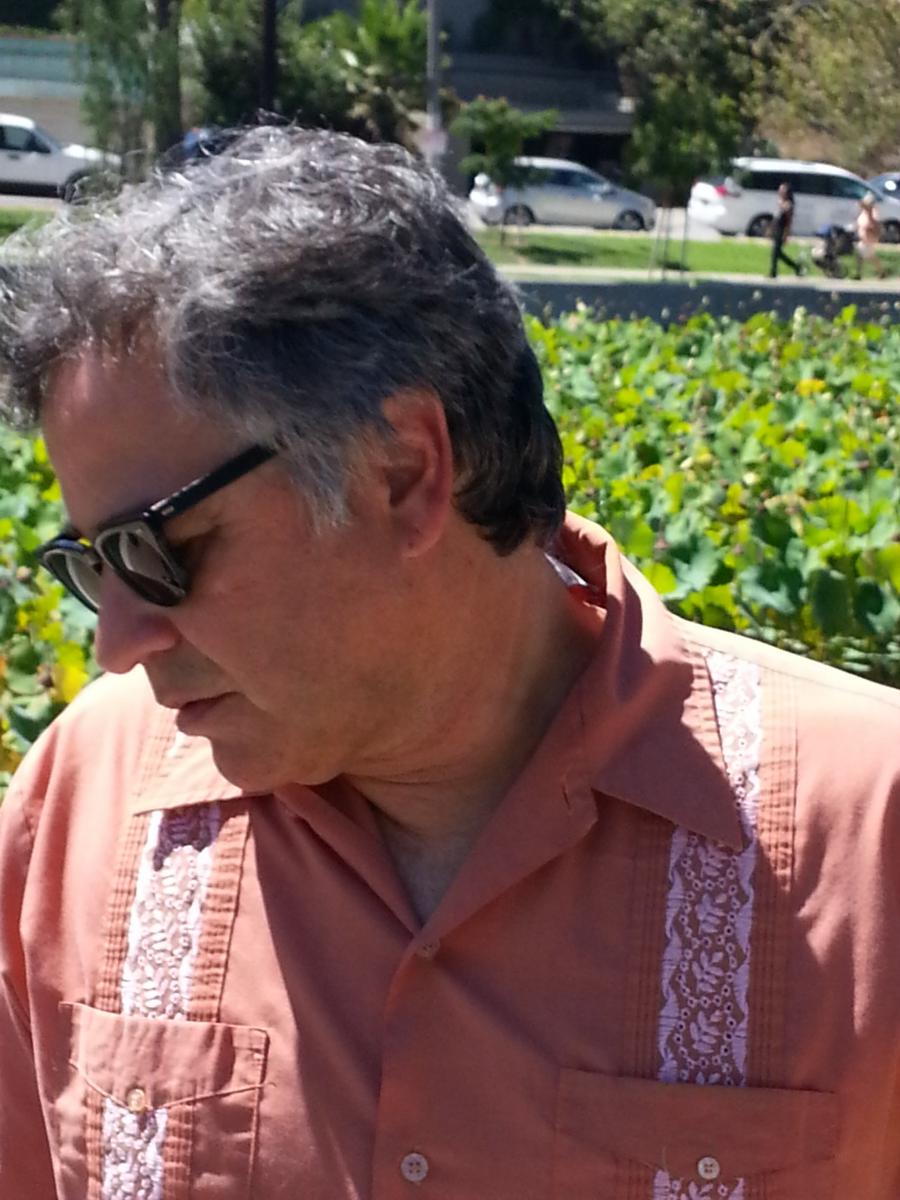 Michael Delgado: electric guitarist; worked in this band from it's inception in 1983 as co-director; he worked in another band entitled "Life in the Park" and later in a band entitled "Skillet".  Recorded on three CD's :
"find a hap.e.meal", "Serendipity" and "Turquoise Blue".
Ulysses Jenkins:  the vocalist and song writer; the bands director from it's inception in 1983. Recorded on three CD's : "find a hap.e.meal",  "Serendipity" and "Turquoise Blue" .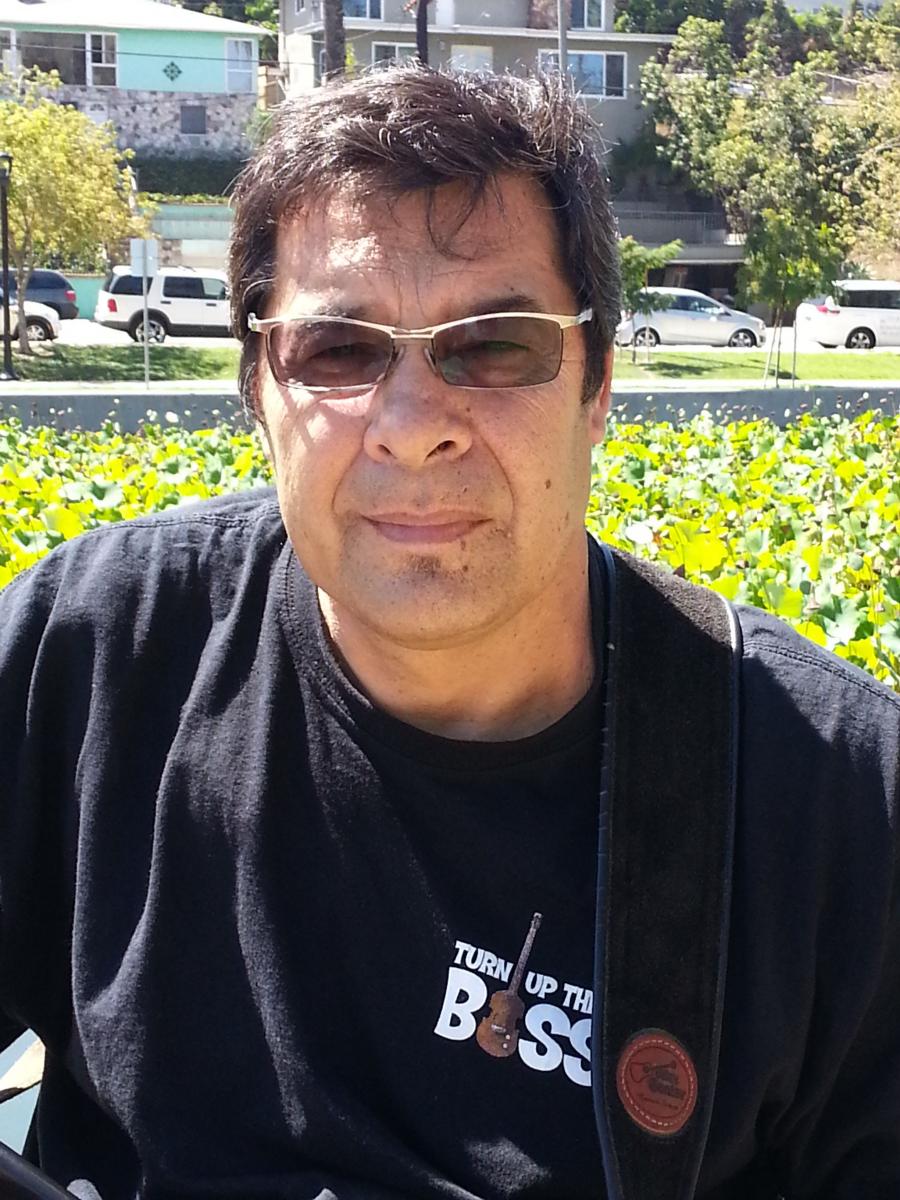 Oscar del Pinal: electric bass; co-producer; Recorded three CD's : "find a hap.e.meal",  "Serendipity" and "Turquoise Blue" .he worked in other bands entitled: "The Mixers", "Skillet".  & "Tiki Monster".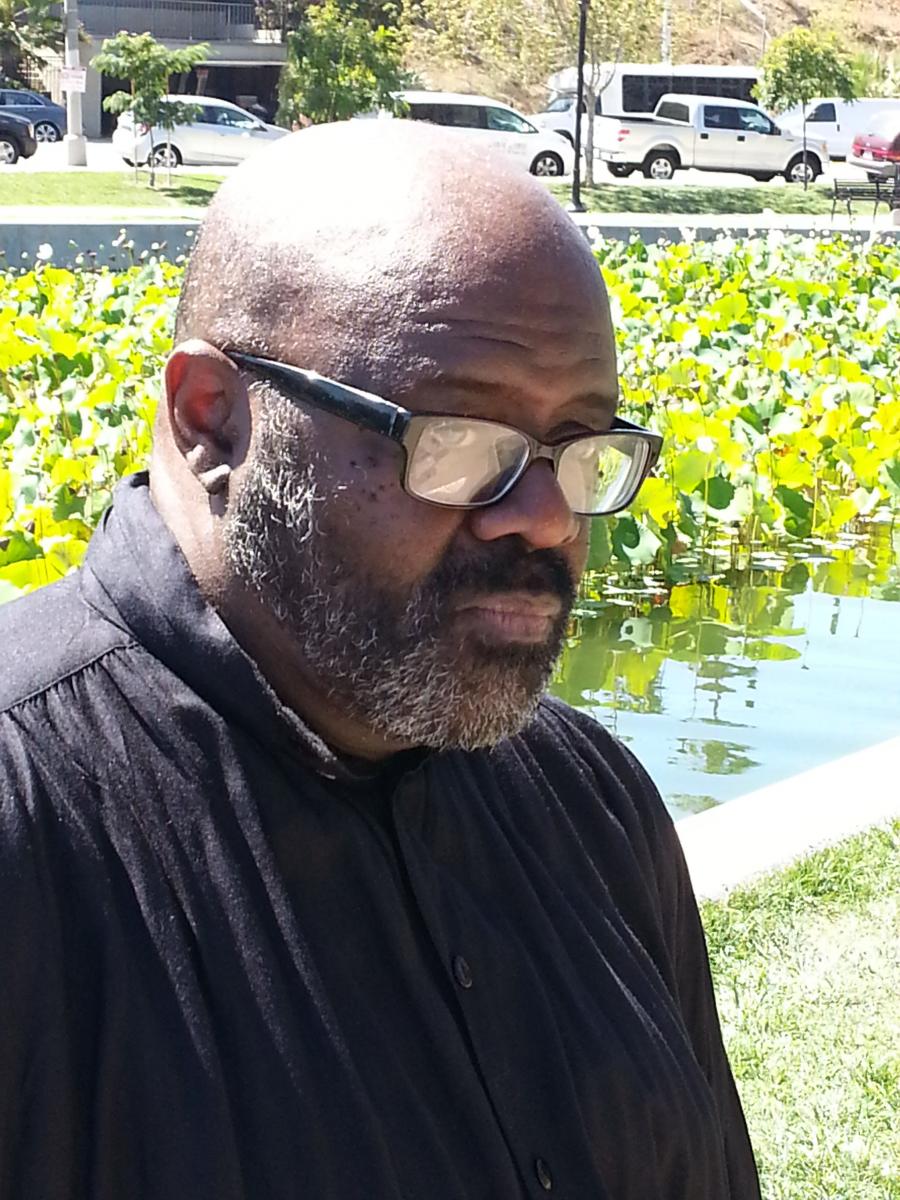 Brent Wroten: drums; Recorded three CD's : "find a hap.e.meal",  "Serendipity" and "Turquoise Blue". .he worked in other bands entitled: Samantha Ballou" and "Blueberry Jam" and "Skillet""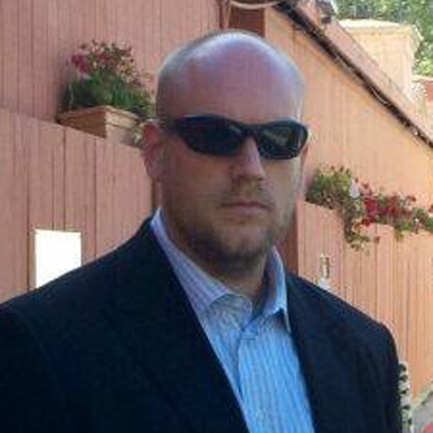 Kevin Palkki:  technical director; has been a professional theatre expertise for the past 16 years. He has made it his goal to know every aspect of the theatre industry. Kevin has received awards for both his lighting designs and sound designs and has worked over 300 productions. Kevin has served as Technical Director at Crafton Hills College for the past 10 years and was the Associate Artistic Director at the Redlands Theatre Festival from 2009 till 2013. Kevin is an active member of the Whitehead Leadership Society and the mentor program at the University of Redlands School of Business and Kevin has BA from California State University and MBA from University of Redlands.
About the Producer / Director / Artistic Director
Ulysses Jenkins: is producer and creative director of  "Improvisatore". His career has been widely recognized as a  video/performance artist, whose work has been shown in a number or national and international venues.. Getty Research Institute's Pacific Standard Time exhibitions (2011), he performed his Black Gold Fever at LACE gallery for  Los Angeles Goes Live: Exploring a Social History of Performance Art in Southern California, 1970-1983 (2011). His most recent work include muli-media performances for the  Getty PST Exhibition "NOW DIG THIS" at the Hammer Museum; UCLA: "Kiss" and represented at PS1 MoMA  in New York City.  Currently his video composition "Planet X" is on exhibition at MoCADA  in Brooklyn,NY.  And he has had three of his video compositions collected by the Whitney Museum of American Art this year 2014.
Dates:
October 25, 2014 - 7:30 pm