Experimental Media Performance Lab (xMPL)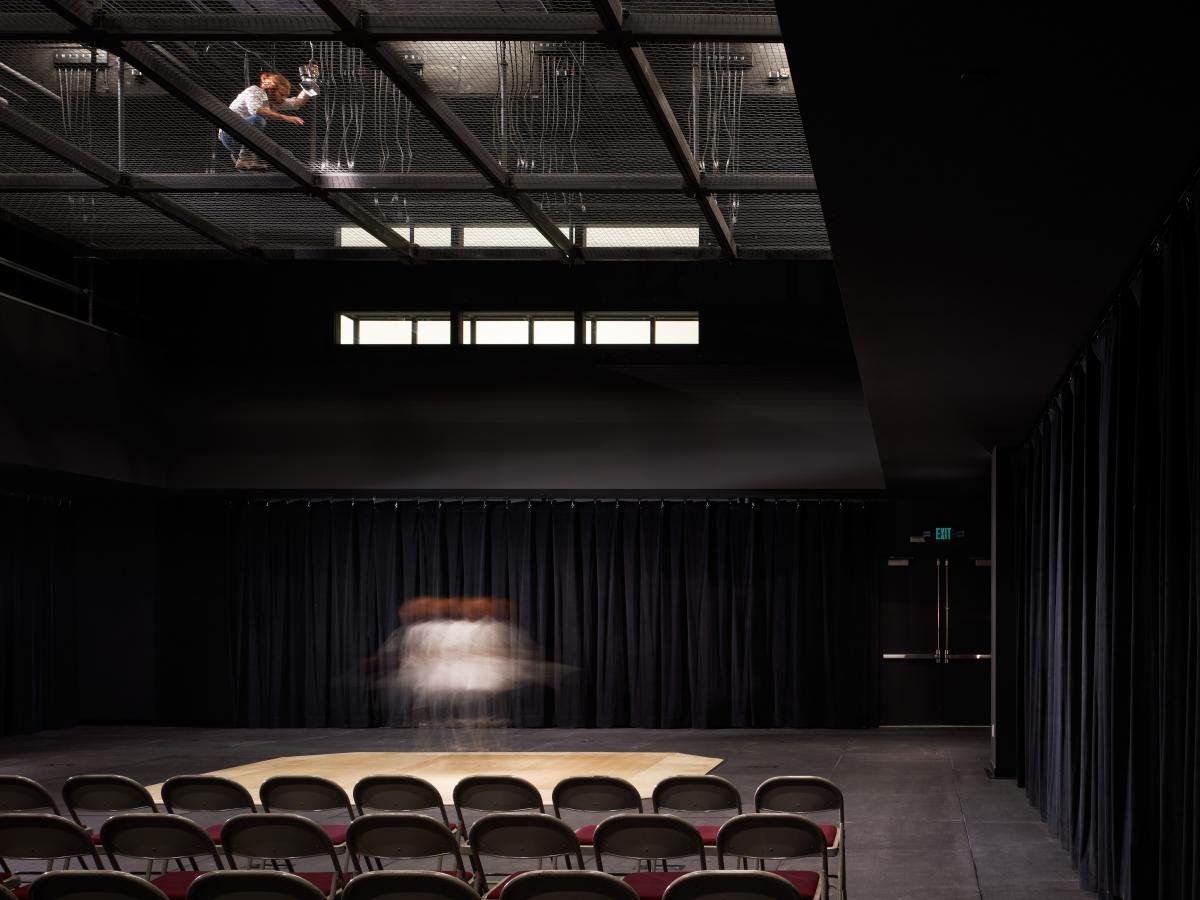 Located in the Contemporary Arts Center, the Experimental Media Performance Lab which is referred to as the xMPL, is a state-of-the-art 4,000-sq.-ft. performance space has been built in the "black box" theatre genre. The space boasts a projection room, live media performance space and versatile, reconfigurable seating to afford the audience a close-up, intimate experience. In the model of the RedCat Theater adjacent to Disney Hall in Los Angeles, the space has the latest technological capabilities to facilitate live and streamed performances, at least some of which will be transmitted via the Internet into other spaces across the country or the world. The intent here is to provide a space that supports the presentation of work that combines elements of all of the art forms, with enhanced support for video, spatial acoustic experimentation and interactivity.
Emergent Media + Design Program
Your Ocean, My Ocean
John Crawford, Director
February 6 – 9, 2019
Experimental Media Performance Lab (xMPL)
An intermedia production responding to the natural beauty of oceans and coastlines, and expressing feelings of loss, disorientation, outrage and despair that arise from witnessing detrimental human impacts on ocean
ecosystems, including habitat destruction, overfishing, and pollution.
Read more on the EVENT WEBSITE.
Performances
Evenings: Feb. 6, 7, 8, 9 at 8:00 p.m.
Matinees: Feb. 9 at 2:00 p.m.
Free admission with registration.
February 6 - 8:00 pm
,
February 7 - 8:00 pm
,
February 8 - 8:00 pm
,
February 9 - 2:00 pm
,
February 9 - 8:00 pm
View this Event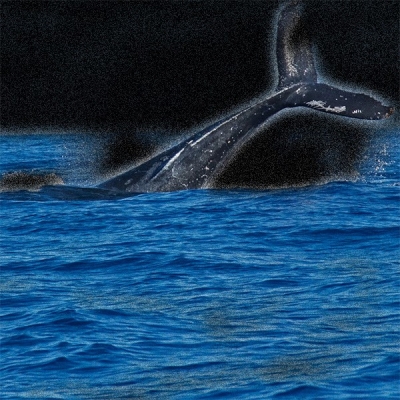 Parliament Square
Written by James Fritz
Directed by Jane Page
March 9 - 17, 2019
Experimental Media Performance Lab (xMPL)
In a world where information saturates to the point of desensitization, news stories are increasingly horrific, and the "truth" is a constantly moving target, how can one individual hope to make a difference? This hard-hitting and poignant play asks whether political protest can ever effect change and unflinchingly asks: what are we willing to sacrifice for our beliefs?  
Performances:
Evenings :Mar. 9, 14, 15, 16 at 8:00 p.m.
Evening: Mar. 13 at 7:30 p.m.
Matinees: Mar. 10*, 16, 17 at  2:00 p.m.
Tickets:
General $18
Seniors, Groups 10+, UCI Faculty & Staff $15
Art Subscribers $14
UCI Students & Children under 17 $11
*Ticketholders: Please join us for a post-performance TalkBack with the creative team and cast.
UCI Drama – 2018/19 Season
"Against All Odds"
History provides countless examples of individuals, communities, and nations facing desperate, unjust, and even seemingly impossible circumstances; yet somehow, time and again, they find the will and the means to overcome. These are the stories that make great theatre, and indeed, that keep us personally inspired and hopeful in difficult times. As citizens of this particular sociopolitical moment, when we are bombarded from every outlet to the brink of despondent apathy, we invite you to join us in living journeys of those who were faced with substantial adversity, but survived – and thrived – against all odds.
- Gary Busby, Drama Chair/Producing Artistic Director
March 9 - 8:00 pm
,
March 10 - 2:00 pm
,
March 13 - 7:30 pm
,
March 14 - 8:00 pm
,
March 15 - 8:00 pm
,
March 16 - 2:00 pm
,
March 16 - 8:00 pm
,
March 17 - 2:00 pm
View this Event
Buy Tickets