Experimental Media Performance Lab (xMPL)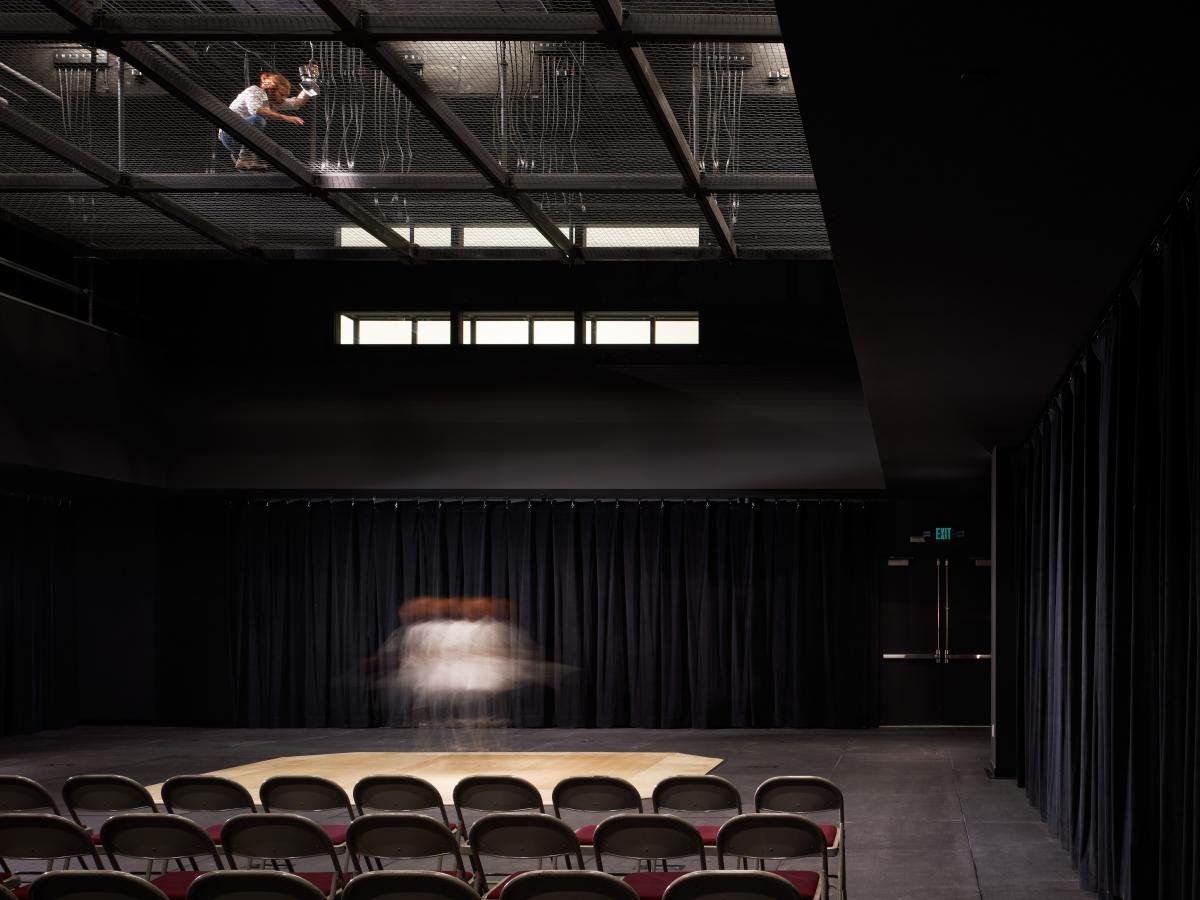 Located in the Contemporary Arts Center, the Experimental Media Performance Lab which is referred to as the xMPL, is a state-of-the-art 4,000-sq.-ft. performance space has been built in the "black box" theatre genre. The space boasts a projection room, live media performance space and versatile, reconfigurable seating to afford the audience a close-up, intimate experience. In the model of the RedCat Theater adjacent to Disney Hall in Los Angeles, the space has the latest technological capabilities to facilitate live and streamed performances, at least some of which will be transmitted via the Internet into other spaces across the country or the world. The intent here is to provide a space that supports the presentation of work that combines elements of all of the art forms, with enhanced support for video, spatial acoustic experimentation and interactivity.
A CounterBalance Theater Premiere
MAD MADGE
AND HER BLAZING WORLD
Adapted and Directed by Annie Loui
Based on the novel by Danielle Dutton Margaret the First
October 26 - 28, 2018
Experimental Media Performance Lab (xMPL)
 
"I am as ambitious as ever any of my sex was, is, or can be:  though I cannot be Henry the 5th or Charles the 2nd, I endeavor to be Margaret the 1st."
A devised theater production about the first female science fiction writer and infamous Restoration celebrity, Margaret Cavendish --  known for her scientific theories and fantasies, and her scandalous fashion statements.
8 transforming actors play 100's of characters and all the palaces, animals and fantasy characters in a devised theater performance about the 1650's celebrity Duchess Margaret Cavendish, "Mad Madge." 
Famous as the first female science fiction writer, her Blazing World challenged contemporary ideas about science and women.  Favorite of the king, and the first woman to visit the Royal Society, she wore patches of stars on her face and a topless gown to the theater, bringing a contemporary reporter to write, "The whole story of this lady is a romance."
Performances:
Evenings: Oct. 26, 27 at 8:00 p.m.
Matinees: Oct. 27, 28 at  2:00 p.m.
FREE, but reservations required
CounterBalance Theater is composed of UCI alums, students and faculty with a mission to create "physical theater based on great literature".
Co-produced by UCI Illuminations: The Chancellor's Arts & Culture Initiative and 21C: The Institute for 21st Century Creativity
October 26 - 8:00 pm
,
October 27 - 2:00 pm
,
October 27 - 8:00 pm
,
October 28 - 2:00 pm
View this Event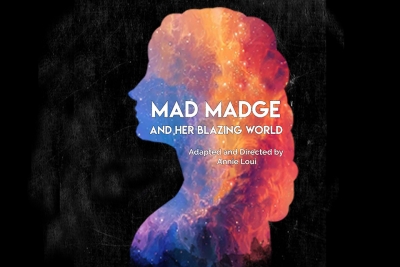 The Art of Performance in Irvine: Simone Forti and Friends
Organized by Simon Leung and Deborah Oliver
Thursday, November 1, 2018
7:00 pm
Experimental Media Performance Lab (xMPL)
An evening of performance and short films celebrating the life and work of dancer/artist Simone Forti, who has had a deep impact on avant-garde art and performance for six decades, inspiring countless artists, musicians, and dancers. Members of the UCI Art*, Music, and English Departments will make contributions to the evening. The program will include works by Michael Thurin, Corey Fogel and Abigail Levine; short films of Simone Forti's performances from the 1960s and 1970s; and will culminate with Forti's performance of one of her signature works "News Animations," followed by a discussion with Prof. Carol Burke (English) and Prof. Simon Leung (Art). 

We are pleased to announce, as part of this program, that Simone Forti will be receiving the Claire Trevor School of the Arts Lifetime Achievement Award, presented by the CTSA Dean Stephen Barker.

*A movement workshop with Simone Forti will take place on November 1 @ 12:00 p.m. in the xMPL. Open to all UCI students.
Free admission.
Support for this exhibtion is provided by UCI Illuminations.

November 1 - 7:00 pm
View this Event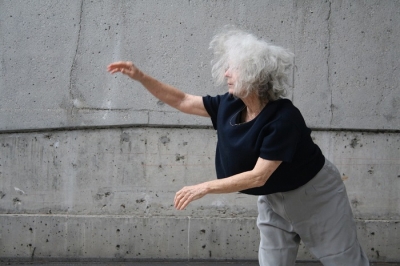 Parliament Square
Written by James Fritz
Directed by Jane Page
March 9 - 17, 2019
Experimental Media Performance Lab (xMPL)
In a world where information saturates to the point of desensitization, news stories are increasingly horrific, and the "truth" is a constantly moving target, how can one individual hope to make a difference? This hard-hitting and poignant play asks whether political protest can ever effect change and unflinchingly asks: what are we willing to sacrifice for our beliefs?  
Performances:
Evenings :Mar. 9, 14, 15, 16 at 8:00 p.m.
Evening: Mar. 13 at 7:30 p.m.
Matinees: Mar. 10*, 16, 17 at  2:00 p.m.
Tickets:
General $18
Seniors, Groups 10+, UCI Faculty & Staff $15
Art Subscribers $14
UCI Students & Children under 17 $11
*Ticketholders: Please join us for a post-performance TalkBack with the creative team and cast.
UCI Drama – 2018/19 Season
"Against All Odds"
History provides countless examples of individuals, communities, and nations facing desperate, unjust, and even seemingly impossible circumstances; yet somehow, time and again, they find the will and the means to overcome. These are the stories that make great theatre, and indeed, that keep us personally inspired and hopeful in difficult times. As citizens of this particular sociopolitical moment, when we are bombarded from every outlet to the brink of despondent apathy, we invite you to join us in living journeys of those who were faced with substantial adversity, but survived – and thrived – against all odds.
- Gary Busby, Drama Chair/Producing Artistic Director
March 9 - 8:00 pm
,
March 10 - 2:00 pm
,
March 13 - 7:30 pm
,
March 14 - 8:00 pm
,
March 15 - 8:00 pm
,
March 16 - 2:00 pm
,
March 16 - 8:00 pm
,
March 17 - 2:00 pm
View this Event
Buy Tickets