Experimental Media Performance Lab (xMPL)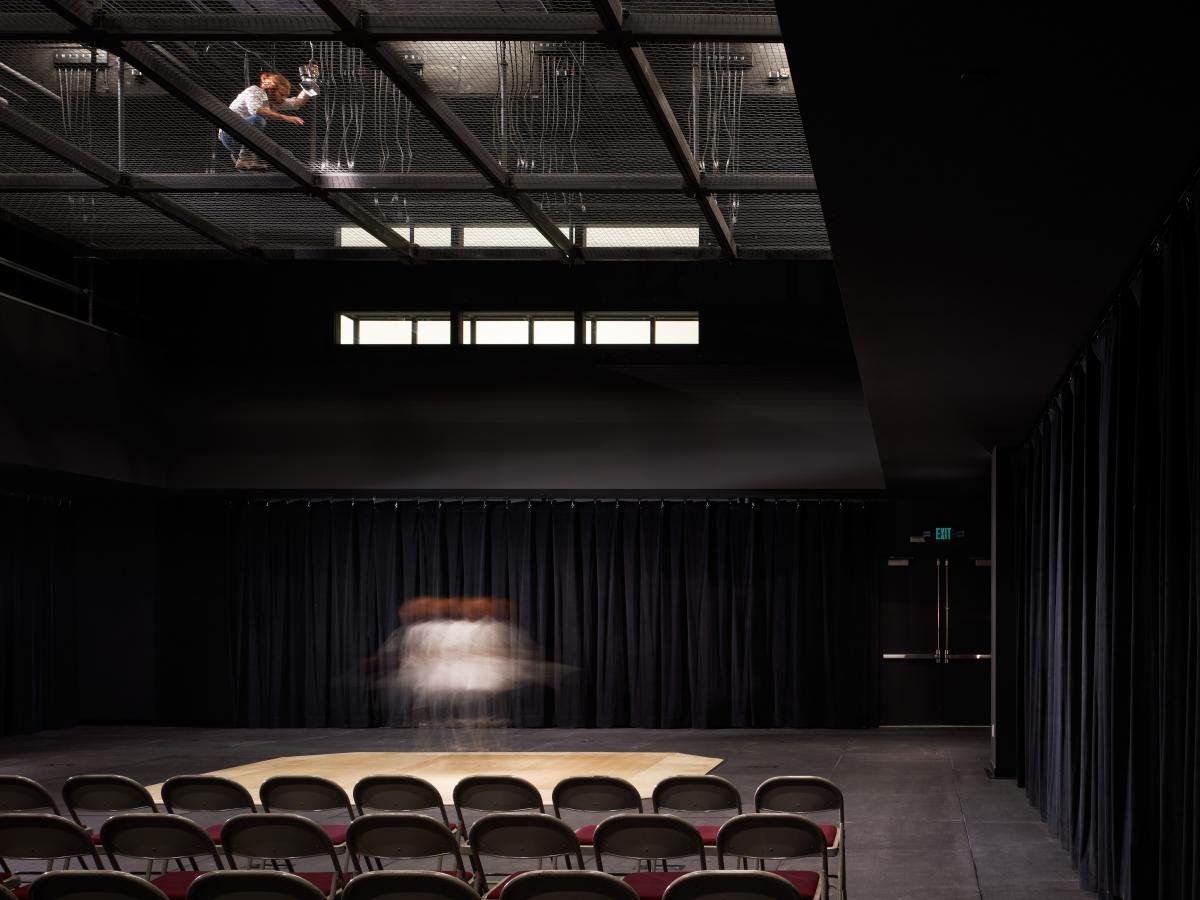 Located in the Contemporary Arts Center, the Experimental Media Performance Lab which is referred to as the xMPL, is a state-of-the-art 4,000-sq.-ft. performance space has been built in the "black box" theatre genre. The space boasts a projection room, live media performance space and versatile, reconfigurable seating to afford the audience a close-up, intimate experience. In the model of the RedCat Theater adjacent to Disney Hall in Los Angeles, the space has the latest technological capabilities to facilitate live and streamed performances, at least some of which will be transmitted via the Internet into other spaces across the country or the world. The intent here is to provide a space that supports the presentation of work that combines elements of all of the art forms, with enhanced support for video, spatial acoustic experimentation and interactivity.
Gassmann Electronic Music Series
 
Jen Shyu: Zero Grasses
Friday, November 15, 2019
8:00 pm
Experimental Media Performance Lab (xMPL)
 
In Zero Grasses, Jen Shyu weaves together composition, vocals, dance, piano, Japanese biwa, Korean gayageum, Taiwanese moon lute, and electronics into a ritualistic solo performance. This new project addresses—and aims to heal—the loss of communication between humanity and nature, and the need to restore human bonds. 
Free and open to the public.
View more info on Jen Shyu and Gassmann Electronic Music Studio
November 15 - 8:00 pm
View this Event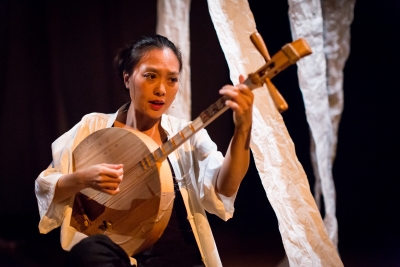 Gassmann Electronic Music Series
 
21C: The Institute for 21st Century Creativity: "Listen to the Motion"
Saturday, December 7, 2019
8:00 pm
Experimental Media Performance Lab (xMPL)
 
Violinist/composer Mari Kimura will present the second annual event in collaboration with guest artists, UCI colleagues, and students that incorporates the motion sensor for performance MUGIC™, a prototype currently under development in collaboration with Calit2.
Free and open to the public.
View more info on Gassmann Electronic Music Studio
December 7 - 8:00 pm
View this Event