Honors Music Concert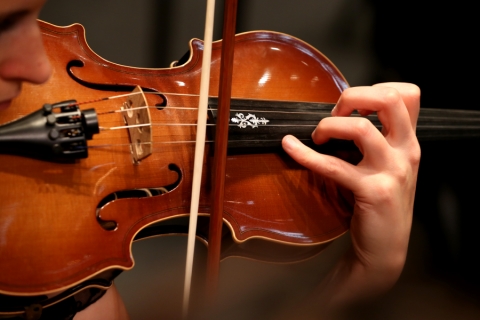 Honors Music Concert
May 1, 2016
2:00 pm
Winifred Smith Hall
The Claire Trevor School of the Arts Music Department's annual Honors Concert will take place on Sunday, May 1st at 2:00 pm in Winifred Smith Hall. UC Irvine's outstanding music students will perform in an exciting and wide ranging program. This year's concert will include  special appearances by faculty artists Dr. Maggie Parkins and UCI Chancellor's Professor of Music (jazz performance), Kei Akagi.
Immediately following the concert, there will be a reception in the Undergraduate Art Gallery.
Tickets:
General $20
UCI Students & Children under 17 are FREE
*Tickets are required (to obtain tickets, visit the box office with student ID).
Shuttle services will begin one hour before showtime and will meet patrons on Level Two (Mesa Road street level) of the Mesa Parking Structure, by the elevator. Advance notice is appreciated, but not required.  For additional information, please call the Arts Box Office (949) 824-2787 or email artstix@uci.edu.  (Schedules are subject to change. See posted schedule at http://www.arts.uci.edu/shuttle)