Dynamic Body Workshop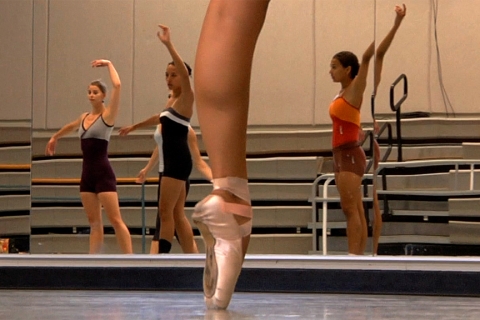 DYNAMIC BODY WORKSHOP
Hosted by the Dance Department, Claire Trevor School of the Arts
Tuesday, October 6, 2015
Two sessions offered
Session 1:
Dynamic Body Workshop
2:00 - 3:20pm
Performance Studio 1100
Session 2:
Physics applied to Choreography
3:30 - 4:50pm
Dance Studio 120
Presenters:
Melanie Lott
Assistant Professor of Physics and Director of the Human Biomechanics Lab at Denison University
Lisa Naugle
Professor and Chair, UCI Dance Department
Kelli Sharp
Assistant Professor, UCI Dance Department
Sara Warren
BalletMet in Columbus, Ohio
The workshop sessions will explore a range of different types of balance – from static to dynamic, partnered balance and use of props.  The workshop leaders will approach the material from the perspectives of physics, neuroscience and choreography.  Participants will learn a range of movement strategies to understand and implement scientific and artistically grounded techniques for balance and off-balance situations.
Free event.  Open to the UCI campus community.
Dates:
October 6, 2015 - 2:00 pm
October 6, 2015 - 3:30 pm