Dance Visions 2017
Dance Visions 2017 
Lisa Naugle and Tong Wang, Artistic Directors
February 23 – 25, 2017
Irvine Barclay Theatre*
Dance Visions 2017, the foremost annual production for the Department of Dance at UC Irvine's Claire Trevor School of the Arts, presents Master Choreographers of the 20th & 21st Centuries including new works from Distinguished Professors Lar Lubovitch and Donald McKayle as well as choreography by George Balanchine and exciting new choreography by esteemed Dance faculty.  Drawing upon the fusion of dance, music and theatrical elements each new piece is the culmination of exploration in the creative space. This Master Choreographers concert promises to be a marvelous and diverse dance program including the UCI Symphony Orchestra with music selections conducted by Maestro Stephen Tucker.
Performances
Evenings: Feb. 23, 24, 25 @ 8 p.m.
Matinee: Feb. 25 @ 2 p.m.
Tickets:
General $22
Seniors, Groups 10+, UCI Faculty & Staff $20
UCI Students & Children under 17 $12
*Tickets purchased at the Barclay Box Office will incur a $1 fee per ticket.
(photo by Rose Eichenbaum)
Jonathan Emmanual Alsberry interview with Channel 6's Ken Goldenberg on "ThisDay" Live - February 16, 2017
The Program
"Celestial Bodies" by Chad Michael Hall
"A Moment" by Molly  Lynch with the UCI Symphony Orchestra, Maestro Stephen Tucker
"Crossing the Rubicon: Passing the Point of No Return" by Donald  McKayle
"Valse Fantasie" by George Balanchine © The George Balanchine Trust
    with the UCI Symphony Orchestra, Maestro Stephen Tucker
    Repetiteur: John Clifford
    Rehearsal Director: Diane Diefenderfer
"The Legend of Ten: Part 1" by Lar Lubovitch
    Staging: Jonathan Emanuell Alsberry
The Choreographers and Artists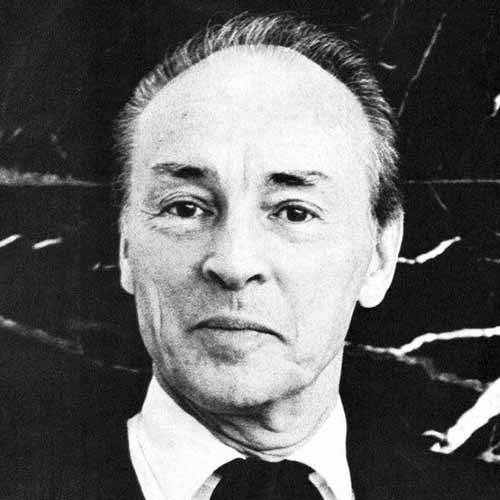 George Balanchine - (Choreographer) George transformed the world of ballet. He is widely regarded as the most influential Choreographer of the 20th century, and he co-founded two of ballet's most important institutions: New York City Ballet and the School of American Ballet. Balanchine was born in St. Petersburg, Russia, in 1904, studied at the Imperial Ballet School in St. Petersburg, and danced with the Maryinsky Theatre Ballet Company, where he began choreographing short works. In the summer of 1924, Balanchine left the newly formed Soviet Union for Europe where he was invited by impresario Serge Diaghilev to join the Ballets Russes. For that company, Balanchine choreographed his first important ballet: Apollo (1928) and Prodigal Son (1929). After Ballet Russes was dissolved following Diaghilev's death in 1929, Balanchine spent his next few years on a variety of projects in Europe and then formed his own company, Les Ballets 1933, in Paris. There, he met American arts connoisseur Lincoln Kirstein, who persuaded him to come to the United States. In 1934, the pair founded the School of American Ballet, which remains in operation to this day, training students for companies around the world. Balanchine's first ballet in the U.S., Serenade, set to music by Tschaikovsky, was created for SAB students and premiered on June 9, 1934, on the grounds of an estate in White Plains. Balanchine and Kirstein founded several short-lived ballet companies before forming Ballet Society in 1946, which was renamed New York City Ballet in 1948. Balanchine served as the Company's Ballet Master from that year until his death in 1983, building it into one of the most important performing arts institutions in the world, and a cornerstone of the cultural life of New York City. He choreographed 425 works over the course of 60-plus years, and his musical choices ranged from Tschaikovsky (one of his favorite composers) to Stravinsky (his compatriot and friend) to Gershwin (who embodied the choreographer's love of America). Many of Balanchine's works are considered masterpieces and are performed by ballet companies all over the world. (Biography courtesy of NYCB)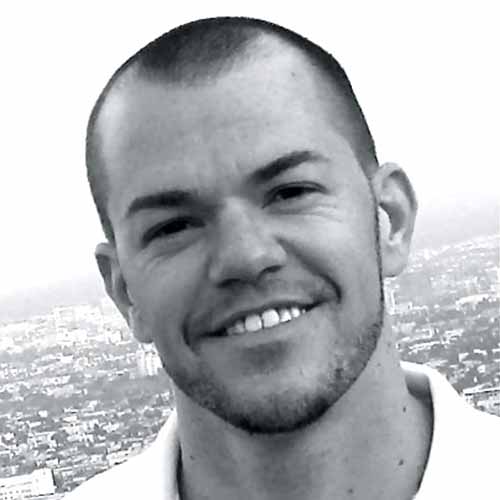 Chad Michael Hall - (Choreographer) Chad is currently an Assistant Professor of Dance at the University of California, Irvine and the Founder, Artistic Director and Choreographer of MULTIPLEX DANCE in Los Angeles. He is recognized nationally and internationally for his creative work both as a choreographer and performer. His latest work, Critical Mass, with collaborator John Toenjes premiered at the Krannert Center for the Performing Arts February 2-4, 2017. In 2016, Hall created the West Hollywood Dance Festival, a new annual event sponsored by the city through a Cultural Resource Development Grant.  Hall first moved to LA in 2004 to perform with the internationally renowned Diavolo/Architecture in Motion, touring throughout the U.S. and around the world.  He has also performed with BODY TRAFFIC, Regina Klenjoski Dance Company and the Pittsburgh Dance Alloy, among others, and has served on the dance faculty at Loyola Marymount University. For more information, visit www.multiplexdance.org.
Lar Lubovitch - (Choreographer) Distinguished Professor Lar Lubovitch trained at The Juilliard School and founded the Lar Lubovitch Dance Company in NYC in 1968.  Now celebrating its 49th season, it has gained an international reputation as one of America's top dance companies. His works are also included in the repertoires of major dance companies throughout the world. Othello - A Dance in Three Acts, created for American Ballet Theatre and San Francisco Ballet, appeared on PBS's "Great Performances" (Emmy nomination). Film and television dances include Fandango (International Emmy), My Funny Valentine for Robert Altman's film The Company (American Choreography Award nomination) and, Concerto Six Twenty-two and North Star for BBC. Lubovitch has also made a notable contribution to the advancement of ice-dancing with pieces for numerous Olympic skaters, as well as ice-dance specials for television: The Sleeping Beauty (PBS), The Planets (A&E) (International Emmy nomination, Cable Ace Award, Grammy Award).  His work on Broadway included Into the Woods (Tony nomination), The Red Shoes (Astaire Award) and Tony Award-winning revival of The King and I. In 2007, Lubovitch founded the Chicago Dancing Festival, in collaboration with the City of Chicago, and the Museum of Contemporary Art, which included performances by leading American dance companies. The festival reached over 18,000 people annually and was completely free to the public. In 2016, he premiered a new dance based on the Pushkin poem, The Bronze Horseman, at the Mikhailovsky Ballet in St. Petersburg, Russia. Recent awards include: 2007, Chicagoan of the Year (Chicago Tribune); 2008, Chicagoan of the Year (Chicago Magazine); 2011, Ford Fellow (US Artists); 2011, Dance/USA Honors Award; 2012, Prix Benois de la Danse for Choreography, Bolshoi Theatre, Moscow; 2013, American Dance Guild Lifetime Achievement Award; 2014, Honorary Doctorate from The Juilliard School; 2015, named one of America's Irreplaceable Dance Treasures by the Dance Heritage Coalition; 2016, ADF Scripps Award for Lifetime Achievement; 2016 Dance Magazine Award.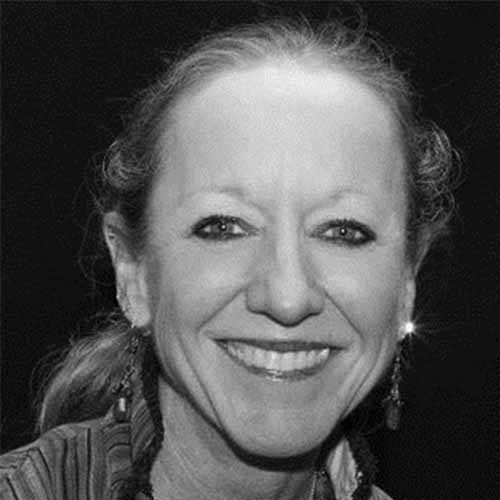 Molly Lynch – (Choreographer) Molly is currently an Associate Professor of Dance at UC Irvine. She has over 35 years of experience creating, producing, and presenting dance. Lynch is the Founder/Artistic Director of the National Choreographers Initiative, an internationally known project to nurture the development of new choreography. NCI received a prestigious National Endowment for the Arts grant in 2015. Ms. Lynch was the Artistic Director for Ballet Pacifica from 1988-2003. During her tenure, she established Ballet Pacifica as Orange County's leading professional dance company and one of the area's top performing arts organizations. Ms. Lynch has choreographed ballets for Singapore Dance Theatre, Ridgepointe Ballet (Manila, Philippines), Festival Ballet Theatre, Sacramento Ballet, Nashville Ballet, BalletMet, and Dance Collage (Hermosillo, Mexico). She was the recipient of the Choo San Goh Award for Choreography, Outstanding Arts Organization Award-NCI from Arts OC, and Irvine Barclay Theatre's Jade Award for extraordinary leadership and creativity.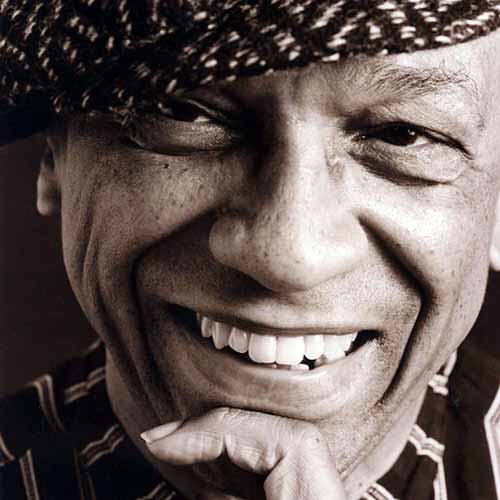 Donald McKayle – (Choreographer) recipient of honors and awards in every aspect of his career, has been named by the Dance Heritage Coalition as "one of America's Irreplaceable Dance Treasures." He currently holds the positions of Professor Emeritus at UC Irvine and Artistic Mentor for the Limón Dance Company. His choreographic masterworks, considered modern dance classics include "Games", "Rainbow Round My Shoulder", "District Storyville" and "Songs of the Disinherited." He has choreographed over ninety works for dance companies in the United States, Canada, Israel, Europe and South America. The Alvin Ailey American Dance Theater, the Cleo Parker Robinson Dance Ensemble, the Dayton Contemporary Dance Company, and the Lula Washington Dance Theatre serve as repositories for his works. In October 2016, Donald McKayle was awarded the BESSIES NY Dance and Performance Award for Outstanding Revival for the Dayton Contemporary Dance Company's revival of "Rainbow 'Round My Shoulder" produced at Paul Taylor's American Modern Dance. In April 2005, Donald McKayle was honored at the John F. Kennedy Center in Washington, D.C. and presented with a medal as a Master of African American Choreography. Five Tony Nominations have honored his choreography for Broadway musical theater: "Sophisticated Ladies", "Doctor Jazz", "A Time for Singing", and for "Raisin", which garnered the Tony Award as Best Musical, and for which he received Tony nominations for both direction and choreography. For "Sophisticated Ladies", he was honored with an Outer Critics Circle Award and the NAACP Image Award. His work for film included Disney's "Bedknobs and Broomsticks", "The Great White Hope", and "The Jazz Singer". For his work in education, he earned the Balasaraswati/Joy Ann Dewey Beinecke Endowed Chair for Distinguished Teaching, UCI's Distinguished Faculty Lectureship Award for Research, and he is a recipient of the UCI Medal, the highest honor given by the University of California, Irvine. He is the recipient of an Honorary Doctorate of Dance from both Cornish College of the Arts and The Juilliard School in 2008 and 2009 respectively. In 2010, he received the Lifetime Achievement Award from the California African American Museum. He established the UCI Etude Ensemble in 1995, a dance company for which he is Artistic Director and for whom he has choreographed over twenty new works, each serving as testaments of his ever increasing innovation in the art of Dance. Several of these works have been absorbed into the repertoires of professional dance companies such as his work "Uprooted pero Replantado", (chor. 2015) which deals with the topic of immigration. In February of 2016 he presented a revival of his masterpiece "House of Tears" (chor. 1992), and created his work, "Bittersweet Farewell."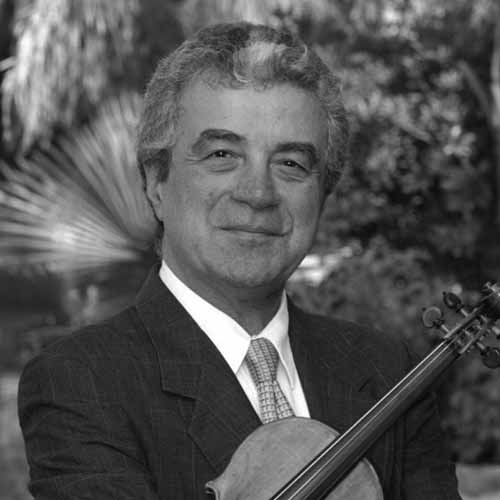 Haroutune Bedelian – (Violinist) is a graduate of the Royal Academy of Music, London, where at age 20 he won the first prize in the BBC Violin Competition. His teachers have included Ivan Galamian and Nathan Milstein. He has performed in major cities, festivals and concert halls throughout North and South America, the United Kingdom, Europe and the Middle East and has appeared in numerous radio and television broadcasts. Quotes from reviews of performances in major newspapers: "Alert, subtle artist as well as a superb instrumentalist" New York Times; "The result was a powerful music making, virtuosity going hand in hand with unswerving loyalty to the composer" The Strad Magazine; "Mr. Bedelian has an unforced silvery tone and showed his musicianship in his immaculate phrasing" London Daily Telegraph; "Virtuosity comes to him as second nature, but it is used as a means to the interpretive Freedom and sense of style that characterizes his playing above all else" The London Times; "Refined and sensitive musician. Controlled, clean and effortless playing making light of the most formidable difficulties" The London Guardian; "Technical and musical resources of virtuoso class" The Los Angeles Times.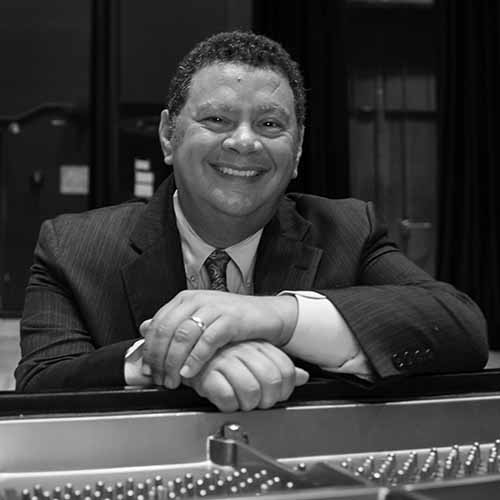 Alan Terricciano – (Composer, Pianist) was educated at Yale University and the Eastman School of Music. Alan Terricciano is a Professor of Dance at the University of California, Irvine's Claire Trevor School of the Arts, and is currently serving as Chair of the Divisional Academic Senate at Irvine. Alan served as the Acting Dean for the School from the summer of 2008 to the Spring of 2010, and before that served as chair of the Dance Department from 2001 to 2008 and co-chair of the Music department from 2002 to 2004. For the past 30 years Mr. Terricciano has been professionally active as both a composer for choreography, the theater and the concert hall, and as a pianist with a particular focus on choreographic collaboration. Over the past two summers, Mr. Terricciano wrote the incidental music for two New Swan Shakespeare Festival's productions, Macbeth and Twelfth Night. In April 2011, Northwestern University premiered his Harp Concerto, The Parting Glass, with Erin Ponto-Freund as soloist.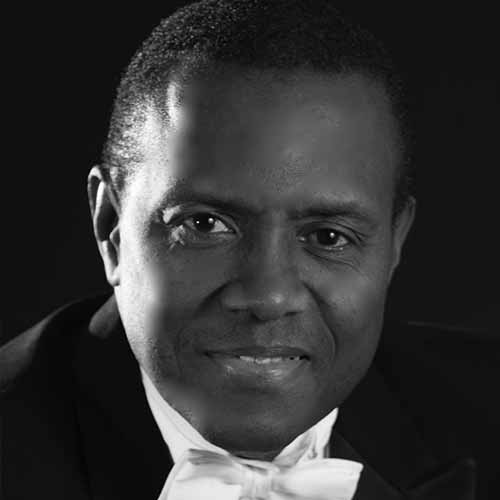 Dr.  Stephen Tucker – (Conductor, UCI Symphony Orchestra) In his seventeenth year as the conductor of the UCI Symphony, Dr. Stephen Tucker continues to build the orchestra's repertoire as well as its visibility in the Orange County and the larger California communities. Along with his orchestral duties, Dr. Tucker is an Associate Professor in the Claire Trevor School of the Arts' Music Department, teaching a variety of courses. In addition, he collaborates with the Dance department and leads the orchestra in outreach efforts in the community, most notably,  the adoption and nurturing of the music program at Santa Ana High School. Before joining the faculty at UCI, Dr. Tucker did academic work at UCLA, the Vienna Conservatory in Austria, at the International Conductors' Institute, and Thayer Conservatory of Music. He holds a Doctor of Musical Arts degree from UCLA where he served as Assistant Conductor of Opera UCLA and Conductor of that university's Musical Theatre Workshop. Prior to that, he held positions as Music Director of the Neumark Ensemble, a Southern California chamber orchestra and chorale, and the Southern California Young Artists' Symphony, leading numerous concert performances with both organizations. Maestro Tucker's professional experience has taken him to Taipei, Taiwan, Bratislava, Slovakia, Budapest, Hungary, Avery Fisher Hall, New York, Canada, and the Caribbean. Dr. Tucker is Artistic Director, Music Director, and Conductor of the Riverside Lyric Opera Company, attending to the development of this long-standing organization.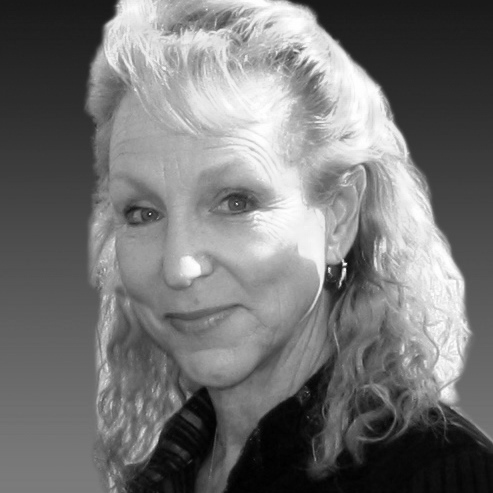 Lisa Naugle – (Co - Artistic Director) Professor and Chair of the Department of Dance at University of California, Irvine, earned her M.F.A. from New York University (NYU), Tisch School of the Arts and her Ph.D. in Dance Education from the NYU Steinhardt School of Culture, Education and Human Development. As Choreographer and Performer, she has presented works in Eastern and Western Europe, Asia, and South and North America. She is recognized for solo dance improvisation performances, choreography with live video using the Active Space system conceived and developed by John Crawford, and her long-term, national and international collaborations with composers and other interactive artists. In 2009, she founded DTM2 Improvisation Ensemble (DTM2 represents Dance, Theatre, Music and Media) a pick-up dance company that changes depending on the project. She continues as Artistic Director and Choreographer. DTMT2 Ensemble has performed in Italy, Spain, China and New York. For the past four summers Lisa has held a courtesy appointment as Director of Dance at NYU's IMPACT Summer Program, an interdisciplinary summer program.
Tong Wang – (Co - Artistic Director) Following a successful career as a principal artist, Tong Wang has continued to devote his talents to the field of dance as a Choreographer, Dance Professor and Master Teacher. In recent years, Tong's creative works have continued to become notable internationally. While his choreographic works have received high praise from the nationally ranked dance departments of University of Utah, Butler University and University of California-Irvine, his work has also been performed by professional companies such as Ballet West, China Military Dance Ensemble, and Ballet Arkansas. One of his recent works, Qiu Yie, won him an Outstanding Choreographer Award at the 2012 Youth America Grand Prix, the largest ballet competition in the world. Internationally, Tong has been teaching Master Classes and giving workshops to Beijing Dance Academy, Beijing Normal University, Science and Technology University of China, Fudan University, Nanjing University of the Arts, Nanjing Normal University, Tianjing Normal University and Shanghai Normal University.
Dates:
February 23, 2017 - 8:00 pm
February 24, 2017 - 8:00 pm
February 25, 2017 - 2:00 pm
February 25, 2017 - 8:00 pm