ALL POULENC with Aleck Karis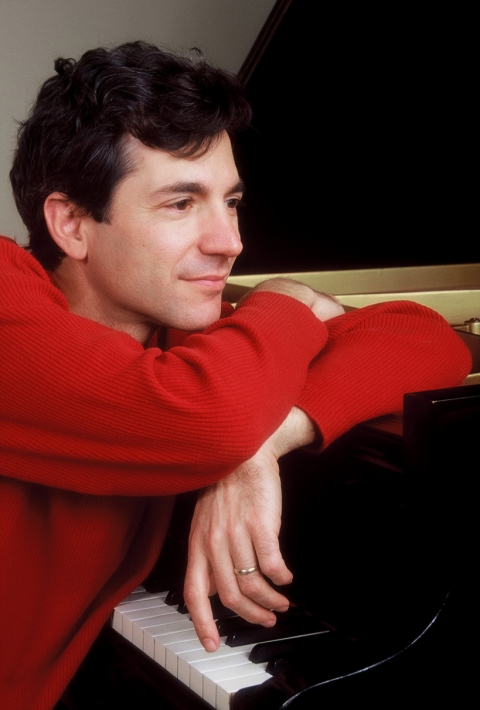 ALL POULENC with Aleck Karis
Open Piano Recital
October 31, 2014
Winifred Smith Hall   1:15 pm
The concert is free and open to the public.
For over thirty years, Aleck Karis has been one of the leading pianists in the New York contemporary music scene. He has performed and recorded with many of the city's new music groups and was called on by the New York Philharmonic for its Horizons Festival as well as the return concert of Pierre Boulez.  He has been the pianist for Speculum Musicae since 1982 and has performed with that group all over the US and at the Bath, Warsaw Autumn, Geneva "Made in America" festivals and Venice Biennale.  He has simultaneously pursued a parallel career as a soloist with orchestra and in recital, performing concertos by Mozart, Beethoven, Chopin, Franck, Ravel, Carter and Hyla.  Last season he played Stravinsky's Concerto for Piano and Winds with the Columbus Symphony and performed Messiaen's Trois Petites Liturgies with the New York City Opera Orchestra under George Manahan at the newly refurbished Alice Tully Hall in Lincoln Center.
Karis has participated in dozens of premieres and has been a persuasive advocate for numerous composers, many at the beginning of their careers. He has had an abiding and passionate commitment to the music of Elliott Carter, Mario Davidovsky, John Cage and Harrison Birtwistle.  He was the first non-dedicatee to record Carter's Night Fantasies, which he has performed around the world, and has played virtually all of Carter's ensemble music with piano.  He has recorded Davidovsky's Synchronisms No 6 twice, and recently recorded his Duo Capriccioso with Curt Macomber.  His disc of Cage's Sonatas and Interludes for prepared piano has received broad acclaim.  He has presented Birtwistle's massive "Harrison's Clocks" many times, as well as the chamber concerto Slow Frieze with Speculum Musicae, and The Axe Manual for piano and percussion.
Karis' discography includes music by Mozart, Chopin, Schumann, Stravinsky, Carter, Cage, Glass, Babbitt, Martino, Anderson, Liang and Feldman, on Bridge, Nonesuch, Tzadic, New World, Neuma, Mode, Centaur and CRI Records. His most recent disc, of late piano music of Frédéric Chopin, was released on Roméo Records in 2009.
Karis studied with Charles Wuorinen at the Manhattan School of Music, where he won the Sherman Ewing Composition prize. During his four years at MSM he studied piano privately with Artur Balsam. He worked for two years at Juilliard with Beveridge Webster, receiving a Master's in 1978.  His chief piano mentor has been the brilliant Brazilian-American teacher
William Daghlian.
He is currently a distinguished professor of music at the University of California, San Diego, and Associate Dean of the Division of Arts and Humanities.
PROGRAM
Music by Francis Poulenc
Aleck Karis, piano
Trois Mouvements Perpétuels (1918)
I.   Asez modéré (En général, sans nuances)
II.  Très modéré (indifferent)
III. Alerte
Intermède (1952)
Valse-improvisation sur le nom de BACH (1932)
Mélancolie (1940)
Thème Varié (1951)
     Thème    
I.  Joyeuse
II.  Noble
III. Pastorale
IV. Sarcastique
V.  Mélancolique
VI. Ironique
VII. Elégiaque
VIII. Volubile
IX. Fantastique
X.  Sybilline
XI. Finale
15 Improvisations (1933-59)
1.  Presto ritmico
2.  Assez animé
3.  Presto très sec
4.  Presto con fuoco
5.  Modéré mais sans lenteur
6.  A toute vitesse
7.  Modéré sans lenteur
8.  Presto
9.  Presto possible
10. Modéré, sans trainer (Éloge des gammes)
11. Assez animé
12. Mouvement de Valse (Hommage à Schubert)
13. Allegretto commodo
14. Allegretto
15. Très vite (Hommage a Edith Piaf)
Trois Pièces (1918-1928)
  Pastorale
  Hymne
  Toccata"
Dates:
October 31, 2014 - 1:15 pm