Music and Media Building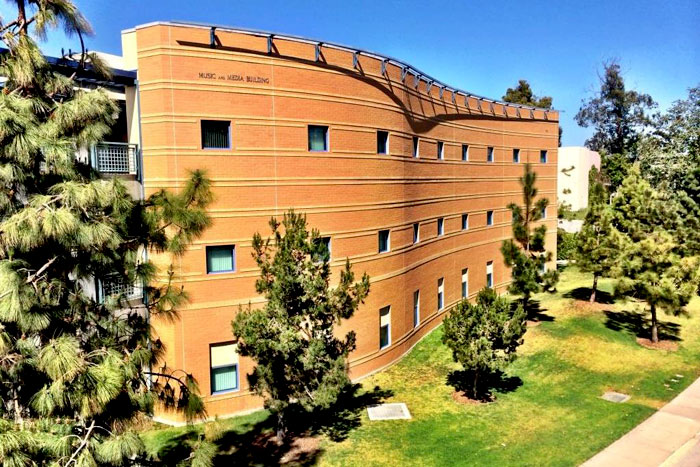 The Music & Media Building (MM) contains the Department Office and most faculty and staff offices, teaching studios, and classrooms, as well as rehearsal spaces, several practice rooms, a percussion studio, a keyboard laboratory, and various other specialized spaces.
Directions to the Music and Media Building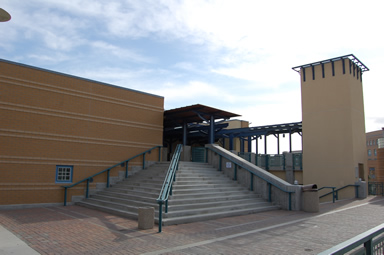 David Rosenboom
Propositional Music of Many Nows

Tuesday January 16, 2018
3:30 p.m.
Music Collaboration Laboratory, AITRC 190, UCI
Propositional music refers to a mode of musical thinking in which the act of composing embraces building proposed models of worlds, universes, evolution, brains, consciousness, or whole domains of thought and life, and then proceeding to make dynamical musical embodiments of these models, inviting us to experience them in spontaneously emerging sonic forms.
This lecture will draw from selected examples of Rosenboom's work over several decades that explore how propositional models for musical worlds have energized his composer-performer practice, which often collapses distinctions among formal percepts and embraces a dynamic dimensionality in musical structures that may be fundamentally emergent and/or co-creative.
Topics to be explored include: musical configuration spaces and the networked possible, conundrums about emergent time, deviant resonances appearing in mappings of natural phenomena onto music with implications for composition and designing interactive instruments (including advanced BCMI - Brain Computer Music Interface), collaborative strategies across malleable time-spaces, linked complex self-organizing systems, and notation as interface.
David Rosenboom explores the spontaneous evolution of musical forms, languages for improvisation, new techniques in scoring for ensembles, multi-disciplinary composition and performance, cross-cultural collaborations, performance art and literature, interactive multi-media and new instrument technologies, generative algorithmic systems, art-science research and philosophy, and extended musical interface with the human nervous system. He holds the Richard Seaver Distinguished Chair in Music at California Institute of the Arts, where he has been Dean of The Herb Alpert School of Music since 1990.
 Free admission. Open to the public.
January 16 - 3:30 pm
View this Event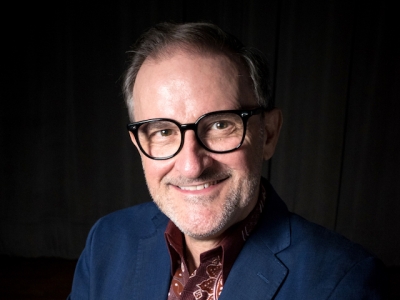 Margaret Schedel
Sonification as the Basis for Musical Composition
Monday, February 26, 2018
11:30 am
Music Collaboration Laboratory, AITRC 190, UCI
Free and open to the public
Sonification can be used for purely scientific purposes, or as the basis for musical composition. There is a continuum between auditory display, which attempts to faithfully reproduce data in audio, and composition in which creativity can be king. In each case, aesthetic decisions must be made in order to translate data into the auditory domain—either to bring out or hide a quality in the data or to massage the sound of the data in order to fit musical goals. In this talk, Professor Schedel will cover several case studies of sonification at Stony Brook University, from x-ray scattering of nano-structures, to FMRIs of the brain, to the gait of patients with Parkinson's.
Margaret Anne Schedel is a composer and cellist specializing in the creation and performance of ferociously interactive media, whose works have been performed throughout the United States and abroad. As an Associate Professor of Music at Stony Brook University, she serves as Co-Director of Computer Music and is the Director of cDACT, the consortium for digital arts, culture and technology. She ran SUNY's first Coursera Massive Open Online Course (MOOC), an introduction to computational arts. Schedel holds a certificate in Deep Listening and is a joint author of Cambridge Press's Electronic Music. She recently edited an issue of Organised Sound on the aesthetics of sonification and her two of her pieces are featured on the REACT recording by Parma Records. Her work has been supported by the Presser Foundation, Centro Mexicano para la Música y les Artes Sonoras, and Meet the Composer. She has been commissioned by the Princeton Laptop Orchestra, the percussion ensemble Ictus, and the reACT duo. Her research focuses on gesture in music, the sustainability of technology in art, and sonification of data. She sits on the boards of 60x60 and the International Computer Music Association, is a regional editor for Organised Sound, and is an editor for Cogent Arts and Humanities. In her spare time she curates exhibitions focusing on the intersection of art, science, new media, and sound
February 26 - 11:30 am
View this Event