Students In the News
Excerpt from LIVE DESIGN
BURBANK, CA – Vividly dynamic lightshows weren't the only thing only on display at the Second Annual Student Lighting Showcase. Also shining brightly was the creative bond that connects generations with a shared passion for lighting, as students from four colleges got the incredible opportunity to have their designs evaluated by some of the most respected LDs in the industry...

New University News, story by Sarah S. Menendez, Apr 26, 2015
Last year, the service workers across the UC system went on strike. Ring Road and the flagpoles were flooded with a sea of green union shirts, picket signs and empowering chants. Students passing by the flagpoles stopped to witness this movement and learn more about why the workers were on strike. For many it was a moment of curiosity, for some an impetus to organize in solidarity, for others they saw community.
When the members of UCI's latino drama collective, Brown Bag Theatre Company set out to create a new project for the new school year, they looked to the strike and saw an opportunity to tell the stories of an often forgotten latino community on campus.... read full article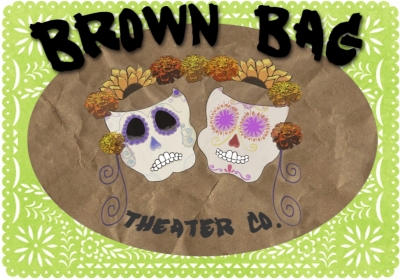 A group of grads and undergrads performed a musical theatre revue for an audience of 300 at Leisure World, Laguna Hills on December 11, 2014.
Pictured left to right:  Joey Abrego (BFA/Music Theatre '16), Catherine Nickerson (BFA/Music Theatre '15), Haylee Cotta (BFA/Music Theatre '15), Zak Houston (MFA/Acting '15), Tasha Tormey (BFA/Music Theatre '15), Caitlin Scott (MFA/Acting '15), Adam Schroeder (MFA/Acting '16) and Madisen Johnson (BFA/Music Theatre '15).
Production was directed by Professor Myrona DeLaney and accompanied by Professor Dennis Castellano.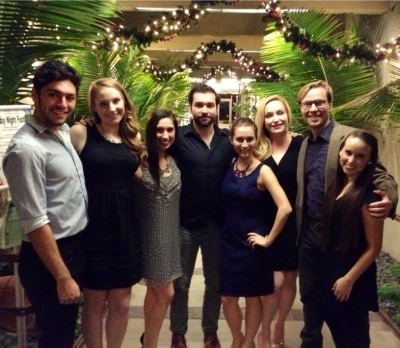 Pages