Revolutionary Comedy Award honoring Keegan-Michael Key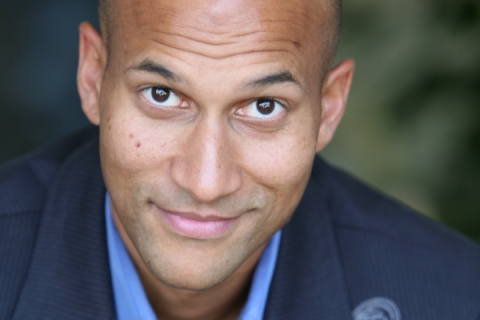 MEDIA ADVISORY
IMPROV REVOLUTION PRESENTS
COUP DE COMEDY FESTIVAL 2015
HONORING KEEGAN-MICHAEL KEY
EVENT: The Coup de Comedy Festival 2015
Revolutionary Comedy Award honoring Keegan-Michael Key
Improv Revolution honors the revolutionary talents of comedy that have inspired them. Last year, we honored Emmy-award winning actor Tony Hale. This year we honor Keegan Michael with the Revolutionary Comedy Award – join us in celebrating his work and hearing his thoughts on the art and craft of comedy.
WHEN/WHERE:     Saturday, May 9, 2015 at 9:00pm at the Claire Trevor Theatre, UCI Claire Trevor School of the Arts Campus.
4004 Mesa Road, Irvine 92617 (parking structure).
Directions: http://www.arts.uci.edu/directions
INFORMATION:     Media planning to attend should contact Jaime DeJong at (949) 824-2189 or jdejong@uci.edu. Attendance and parking are complimentary for media who RSVP in advance.
BACKGROUND:    Improv Revolution (or iRev), an improvisational ensemble composed of undergraduate students from UC Irvine's Claire Trevor School of the Arts.  The troupe will present The Coup de Comedy Festival 2015, May 6 through 9. The admission-free festival will be composed of all-comedy workshops, panel discussions, and performances taking place over four days at various venues on the CTSA campus.  Learn more on their website: http://improvrevolution.org/coup-de-comedy-festival-2015/