The Dance Department Hosts Dancetech
The Dance Department Hosts Dancetech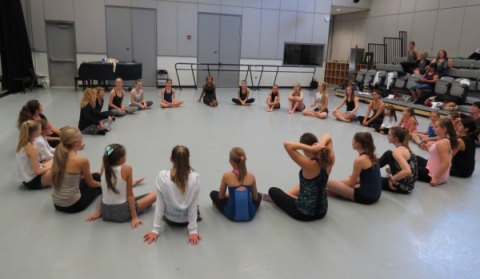 The Dance Department Hosts Dancetech
On November 3, 2015, the Dance Department hosted the Dancetech Company from High River, Alberta, Canada.  Eighteen young dancers age seven to eighteen spent the afternoon in improvisation and choreography workshops with dance faculty and graduate student mentors.  
The group started with warm-ups then segregated into small groups each with a graduate mentor to create short choreography pieces based on themes the students chose.  Some of the pieces burst onto the floor while others were melodic and fluid.  All were smiling and enjoying the experience!
The class culminated in a group discussion where the students and mentors were able to talk about what they learned, the movements, and reasons for their step choices.  There were discussions of what it means to become a dance major at a university and what it how incorporating dance into the rest of one's life if motivational and empowering.  Young girls listened intently to mentor's stories and expressed excitement and joy at learning new possibilities.
Dancetech is an innovative dance studio in Canada.  They offer classes taught by professional, accredited instructors with a strong passion for teaching.  The group was visiting Orange County to perform at the Disneyland's "Dance the Magic" for the holiday parade.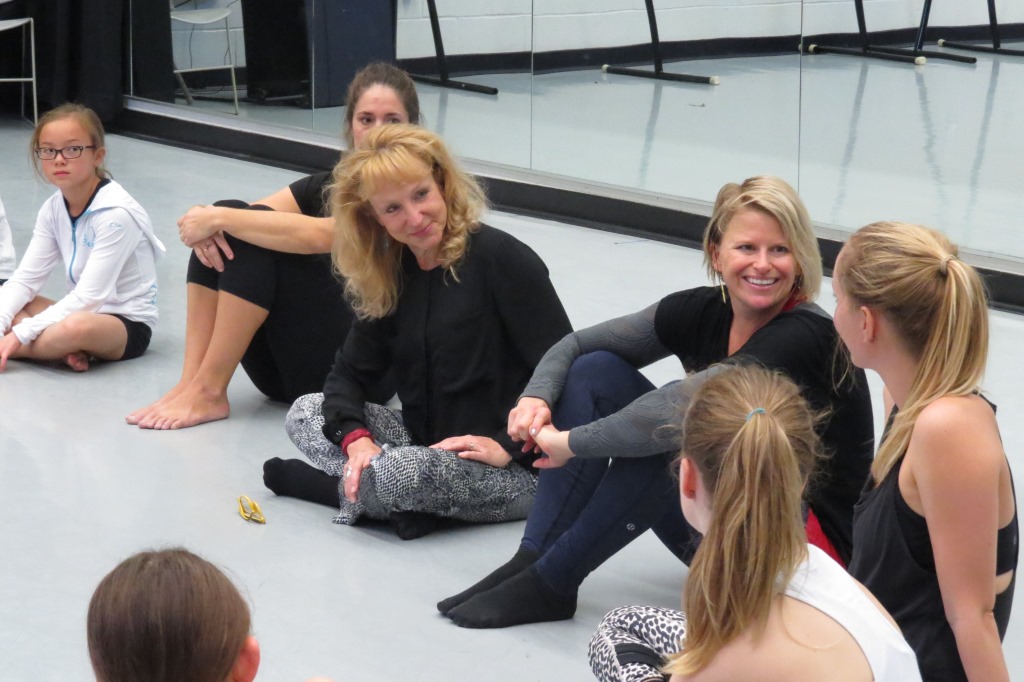 Dance Department Chair Lisa Naugle leads the event. 
Also pictured is graduate student Jess Harper.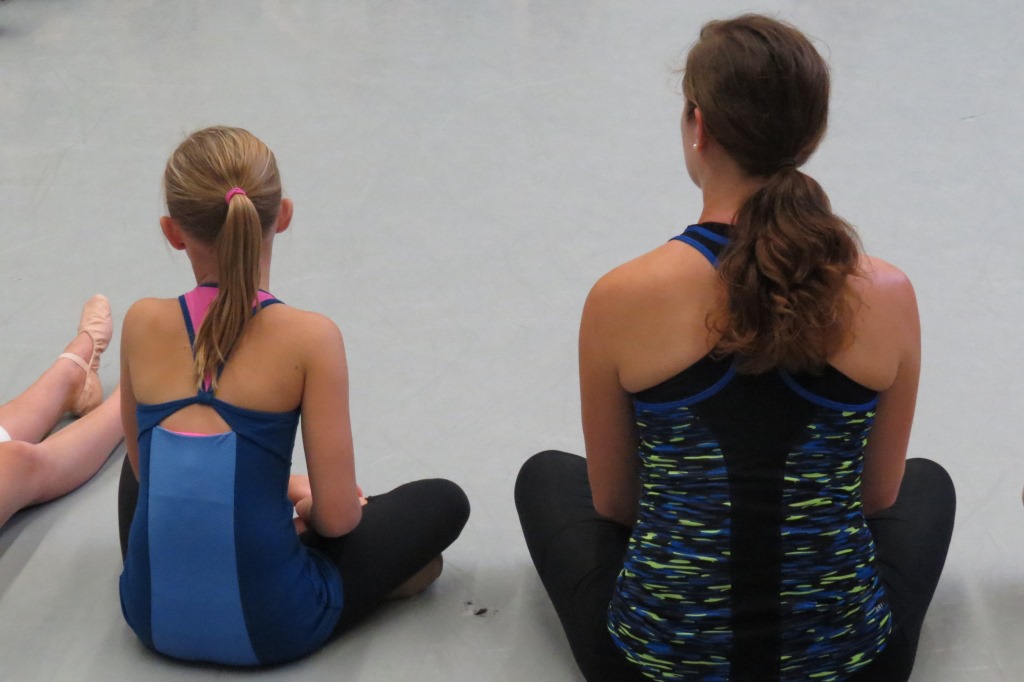 Student and mentor.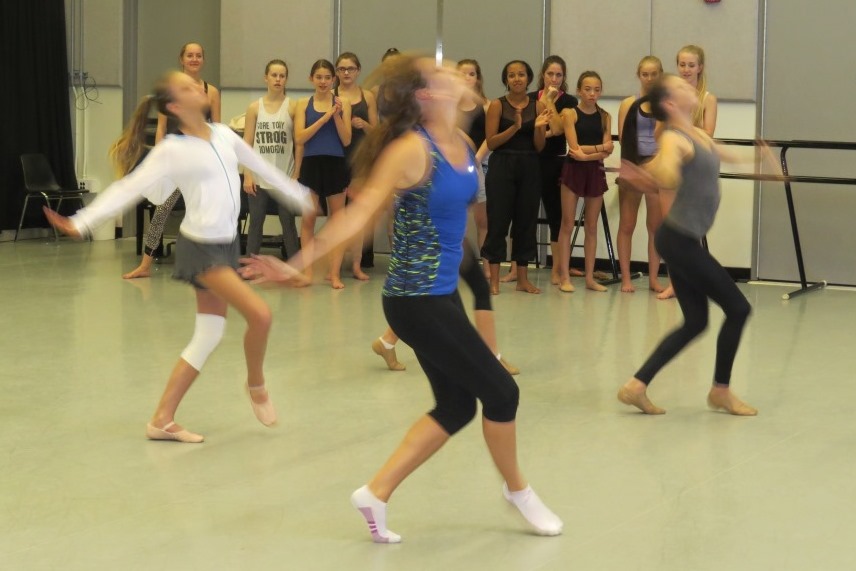 Students perform original choreography for the group.