Macbeth - New Swan Shakespeare Festival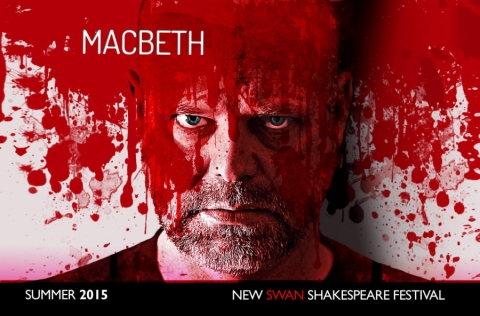 Macbeth
New Swan Shakespeare Festival
 
July 10 - August 29, 2015
Eli Simon, Director
Experience one of Shakespeare's most famous tragedies in a setting like no other.  Three witches spin a tale that hints at glory, and catches the brave Macbeth and his power thirsty wife in a bloody net.
Eli Simon, Director
Eli Simon is the Artistic Director of New Swan Shakespeare Festival. A Chancellor's Professor of Acting in the Department of Drama, this marks Eli's 26th year at UC Irvine, where he has served as Head of Acting, and Chair of Drama. Eli is the author of three books: The Art of Clowning, Masking Unmasked, and Power Speech. He specializes in Shakespearean productions, clowning, musicals, and original masked performances. Eli has directed over 100 productions at major Shakespearean festivals, regional theatres, and international theaters across the states and overseas. Critically acclaimed productions include his original two-part clown saga – War of the Clowns and Clown Aliens – which is currently being produced by the National Theater of Romania in Cluj. Eli's original clown troupe, CLOWNZILLA, received rave reviews in California, Korea and Italy. His original commedia productions have enjoyed successful tours to international festivals in England, Spain, Korea, and Italy. For New Swan Shakespeare Festival, Eli has directed The Merchant of Venice, King Lear, and Twelfth Night.
Jack Greenman as Macbeth
Jack Greenman has worked professionally for the last 20 years as an actor, educator, and voice and dialect coach. As an actor, he has performed with Utah Shakespeare Festival, Seattle Shakespeare Company, PCPA Theaterfest, GEVA Theater Center, South Coast Repertory Theatre, Shakespeare Santa Cruz, Colorado Shakespeare Festival, Insight Out Theatre Collective, Strawberry Theatre Workshop, Centerpoint Theatre Group, Stage West in Fort Worth and at St. Mark's Cathedral, Seattle. Representative roles from over 70 productions include Prospero in The Tempest, Macbeth, Peter Stockman in An Enemy of the People, Polixenes in The Winter's Tale, Thomas Becket in Murder in the Cathedral, The Ghost of Christmas Present in A Christmas Carol, Edward in Someone Who'll Watch Over Me, and John in Oleanna. He is a tenured professor in the Theatre Division at Southern Methodist University. In the last seven years, Jack has directed voice and dialects for more than 20 professional productions – most prominently at Milwaukee Repertory Theater, Cincinnati Playhouse in the Park, The Round House Theatre in Bethesda, Maryland, and the Tony Award winning Utah Shakespeare Festival.
New Swan Theater
Evenings: 8:00 pm
Read more on the NSSF website: New Swan Shakespeare Festival
Learn more about the 2015 Seminars & Workshops
Attention UCI Students: New FREE Student Rush Tickets offered by UCI Illuminations
View the UCI Illuminations website for detailed information and performance dates: http://illuminations.uci.edu/events/2015_08_xx_New_Swan.html
UCI Students, Show up at 7:30, at New Swan Theater, on Gateway Plaza.
Bring your current UCI Student ID.
Available seats are free - paid for by Illuminations at UCI.
Dates:
August 12, 2015 - 8:00 pm
August 14, 2015 - 8:00 pm
August 16, 2015 - 8:00 pm
August 20, 2015 - 8:00 pm
August 21, 2015 - 8:00 pm
August 26, 2015 - 8:00 pm
August 29, 2015 - 8:00 pm