A moveable feast for the homeless
A moveable feast for the homeless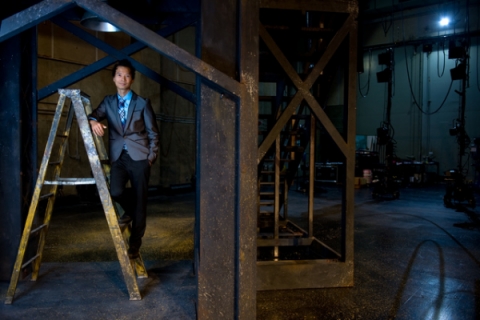 Alumnus Ian Daelucian launches The Heart of Delight to nurture those in need
UC Irvine alumnus Ian Daelucian knows how to put on a spread.
At a pop-up event he recently staged to feed the homeless, Daelucian and a crew of volunteers set up banquet tables near the Santa Ana Civic Center and dished out vegetarian curry, chili and tacos, salad with fresh fruit, and other wholesome fare. Most of the food came from local farms instead of cans – not your typical soup kitchen cuisine.
"We serve it with flair, with tablecloths and chafers – the whole nine yards," Daelucian says. "Imagine a catered event; that's essentially what it is. We don't cut corners."
To Daelucian, such details are important because he wants to nurture both bodies and spirits. He founded the nonprofit organization The Heart of Delight in 2013 to provide the homeless and low-income residents with food, shelter and necessities, as well as opportunities for creative expression and learning so that they not only survive but thrive. The implied message delivered with each meal: You're not society's discards. You have value.
(Read the full article on the UCI.edu website by following the story link.)