Zolk Tizzer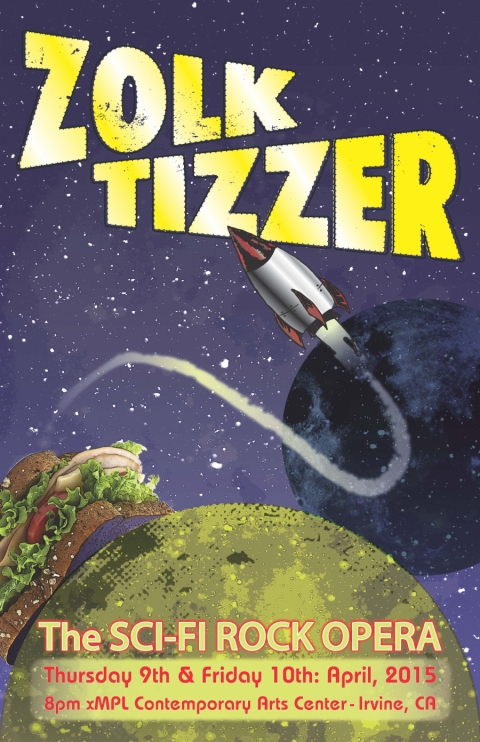 Zolk Tizzer
A Sci-Fi Rock Opera
April 9 & 10, 2015
MFA Thesis
Hassan Estakhrian, Producer
On a suicide space mission gone awry, Zolk Tizzer and his crew set out on an adventure in hopes of finding a new home, one where Fabricits and Privils can get along. Prepare to go on a musical voyage through time and space with Captain Tizzer. This sci-fi rock opera tells a story through music, dance, and visual stimulation.
xMPL Theater, Contemporary Arts Center    8:00 pm
Free Admission.  Public is Welcome.