A Performative Trigger: Radicals of Irvine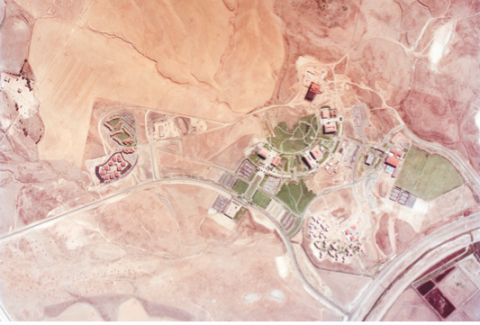 A Performative Trigger: Radicals of Irvine
Curated by Juli Carson and Marilyn Nix
October 3 – December 12, 2015
University Art Gallery (UAG)
Opening reception: Saturday, October 3, 2015 from 2:00 - 5:00 pm
In 1971 – as a part UCI's first graduating MFA class – Chris Burden became internationally famous for his physically intense, often-violent performances of endurance. The quintessential work of this period was Shoot, a performance in which Burden had a friend shoot him in the arm at the student run F-Space Gallery in Santa Ana. Another performance of the same legendary vein includes Five Day Locker Piece, for which Burden inhabited a two-foot-by-two-foot locker for five days without food, after which he rode a bicycle in the art gallery, looping it for two weeks on end. This begs the following question. What was it about Irvine – a bastion of Nixonian conservatism in the seventies – that produced such radical acts? A Performative Trigger: Radicals of Irvine, considers this moment in time – both Burden's provocations and his student cohort's equally contentious performance art – in the context of the larger aesthetic landscape of the Southern California art world, one that was comparatively conservative at the time.  In so doing, A Performative Trigger ponders what might constitute a resistant, radical act of art – a critical aesthetic – within contemporary art production today.
Artists included:
Chris Burden
Alexis Smith
Barbara T. Smith
Bradley Smith
Paula Sweet
Nancy Buchanan
Richard Newton
Robert Wilhite
Gallery Hours: Tuesday - Saturday from 12:00 – 6:00 pm
Free admission. Public is welcome.
Image Caption: Aerial view of central campus, color, December, 1967.
Courtesy of Special Collections and Archives, UCIrvine Libraries. Communications Photographs (AS-056)
Dates:
October 3, 2015 - 12:00 pm
October 3, 2015 - 2:00 pm