HOMECOMING: Arts Alive in the Plaza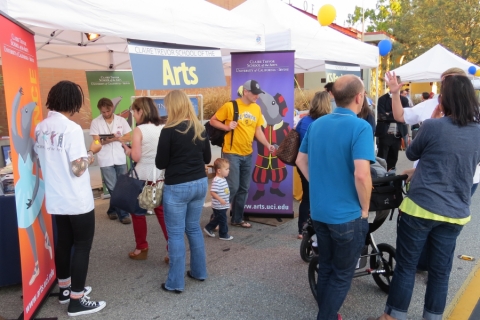 Homecoming 2015
January 31, 2015
2:00 - 6:00 pm
 
Exploration Program for Claire Trevor School of the Arts
"Arts Alive"
3:30 - 4:30 pm
NEW LOCATION - The Little Theatre, Humanities Hall
Join Interim Dean Stephen Barker along with faculty and students for this imaginative and informative overview of CTSA's 50 year history and vision for its future.  Along with reconnecting with the arts alumni, there will also be vignettes of current performances on campus in dance, drama and music to feature some of the talent at CTSA.  Finally, you are invited to explore the current art exhibitions in the University Art Galleries before heading back to Aldrich Park for the festival celbration.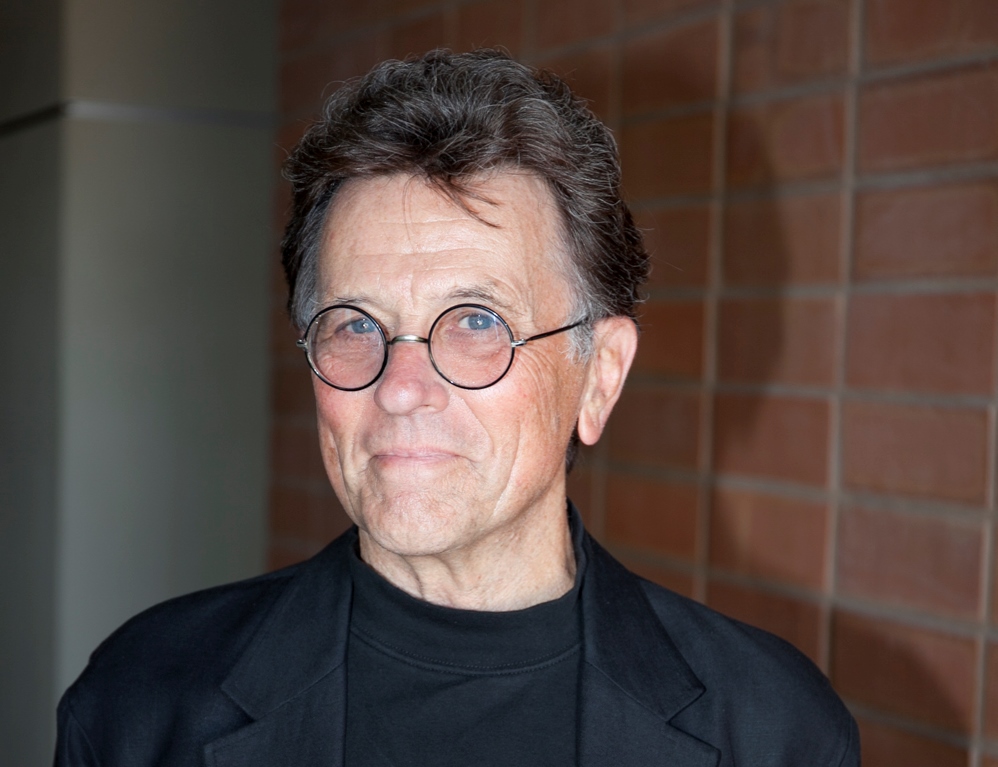 Interim Dean Stephen Barker
PROGRAM
Welcome
Stephen Barker, Ph.D., Interim Dean
Music Department Presents…
Outstanding students from the Music Department performing two special duets. These student represent the diverse music programs within the department including UCI Chamber Ensembles, UCI Symphony Orchestra, UCI Jazz Ensembles, and the UCI Wind Ensemble.
Duet for Clarinet and Bassoon (WoO 27), No. 2: Aria and Rondo, Ludwig van Beethoven (1770–1827)
Mina Lee, clarinet; Dan Abrams, bassoon
Selections from  44 Duos for two Violins, Bela Bartok (1881-1945)
Sally Kang, violin; Esther Yang, violin
Black Youth Stories Project (working title)
Penn Ross Jackson, Jr.
MFA Stage Management Candidate from the Drama Department
The Black Stories Experience Project (working title) is a production of carefully pieced stories from black Americans about the black experience in America. Specifically, these narratives will focus on scenarios between the ages of 13 and 18, during which the contributors were forced to view their blackness as limitation. Our intent is to develop a performance that creates a conversation about the current climate of black America, compares it to the conditions of the past, and fosters dialogue on how we can begin to navigate the continuing adversity. There will be talkbacks held after each performance to allow an open forum during which audience members may express their thoughts about the issues at hand as well as the production's process and message.
Bare Bones Dance Theater
Simon Harrison, Outreach Coordinator, Bare Bones Dance Theater
Title: Unanswered
Choreographer: Shirine Rehmani
Dancers: Hayley Doon, Olivia Reidy
About BBDT:
Bare Bones Dance Theater is a student-run, non-profit organization founded in 1987 by a group of students to give undergraduates an opportunity of display their choreographic work, as there was no formal concert for them to do so at the time. Now, through the production of an annual dance concert, the undergraduate dancers, choreographers, production designers, and the larger community collaborate to produce a professional theatrical experience. In addition, Bare Bones seeks to extend their artistic endeavors beyond UCI by hosting an annual outreach performance for local K-12 students. Bare Bones welcomes undergraduates of all majors to participate and share their creative abilities to enrich UCI and the Orange County community.
Come see their dance concert "Visual Vocabulary" February 26-28 in the Little Theater at UCI! Like them on Facebook or visit barebonesdancetheater.org for more details.
Current Art Department Exhibitions
Please visit the University Art Galleries for their current exhibitions:
NEW CUTS K8 HARDY, Curated by Rhea Anastas.  Contemporary Arts Center Gallery
Paradox in Language: What I look at is never what I wish to see,  Curated by Allyson Unzicker. University Art Gallery
Form is the outline and structure of a thing, Curated by Virginia Arce and Ian Meares.  Room Gallery
Hours | Tuesday - Saturday | 12-6 PM 
More information:
Dates:
January 31, 2015 - 2:00 pm