H.M. By Kerry Tribe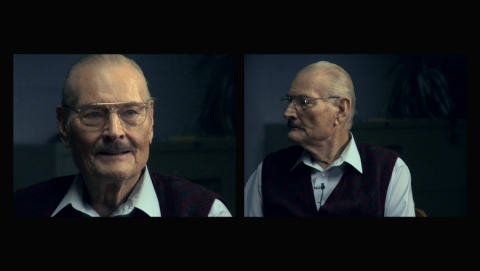 H.M.
By Kerry Tribe
Curated by Juli Carson
January 9 to March 12, 2016
Contemporary Arts Center (CAC) Gallery
Opening Reception: Saturday, January 9, 2016, 2:00 pm – 5:00 pm
H.M is a two-channel installation of a single film based on the true story of the amnesiac man known famously in scientific literature as, "Patient H.M." H.M. is a 16mm film that plays through two adjacent synchronized projectors. The 20-second delay between projections performs Patient H.M.'s short-term memory recall.
Gallery Hours: Tuesday - Saturday 12:00 pm – 6:00 pm
Free admission. Public is welcome.
Image: H.M., 2009, Double projection of a single 16mm film, 18:30, Minutes loop, Still from film
Dates:
January 9, 2016 - 12:00 pm
January 9, 2016 - 2:00 pm