Edmund Battersby Master Class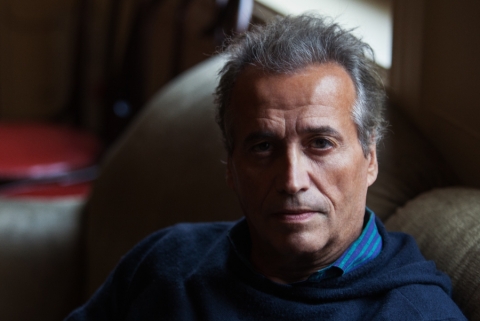 Edmund Battersby Master Class
Friday, May 1, 2015
1:00-3:00 pm
Winifred Smith Hall
Highly-acclaimed pianist Edmund Battersby will give a master class hosted by the Claire Trevor School of the Arts Music Department. The class will be held in Winifred Smith Hall and will include works by Haydn, Beethoven, Schumann and Messiaen. The class is free and open to the public.
The American pianist Edmund Battersby has long been admired by audiences and critics for his revelatory performances and comprehensive repertory.  His recordings have received the highest praise: from the two canons of Spanish music, Albeniz' Iberia and Granados' Goyescas (short listed for a Grammy on Koch International), to Beethoven's Diabelli Variations, which he recorded on both period and modern instruments (Naxos), Battersby has secured a place, "in the company of Brendel, Serkin, Schnabel and Pollini." (American Record Guide).  Current digital re-issues of Mendelssohn's complete Songs Without Words, Schumann's Kreiseleriana, Chopin and numerous Schubert compositions have been re-evaluated with resounding acclaim as well. He has played, recorded or premiered what are now classic works of the contemporary scene by George Rochberg, George Crumb, William Bolcom, Elliott Schwartz, David Chaitkin and many others. Early on, his performance of Quatuor pour le fin du temps gained Olivier Messiaen's unqualified praise and admiration-- "Edmund Battersby, the magnificent pianist of my Quatuor."
Edmund Battersby's ensemble performances are equally acclaimed, with over thirty live broadcast concerts of chamber music from the Library of Congress, where he played last with the Vermeer String Quartet during their final season.  Battersby was the first pianist to collaborate with the original Tokyo String Quartet and also appeared in the Great Performers at Lincoln Center series with the Orion String Quartet.  Battersby has also been featured at Santa Fe Chamber Music Festival, Seattle Chamber Music Festival, Festival of the Sound (Canada), Jacobin Musique d'été (Toulouse) La Jolla Music Society SummerFest and Mostly Mozart at Lincoln Center.
As orchestral soloist, with a repertory of over 40 concerti, Battersby has performed with orchestras including the Pittsburgh Symphony, New Jersey Symphony, Indianapolis Symphony and Hartford Symphony among others. He has worked with notable conductors such as Gerard Schwarz, Gunther Schuller, and Nicholas McGegan.  In addition he has given period instrument performances of the 4th and 5th Concerti of Beethoven with the American Classical Orchestra and the Classical Orchestra of Indiana University led by Stanley Ritchie.
Edmund Battersby's teaching career and published articles on musical subjects has been notable.  He is a member of the Artist- faculty of the Jacobs School of Music, Indiana University, and has given masterclasses worldwide, most recently in Leipzig at the Hochschule fűr Musik and at the Dublin International Piano Festival.   Battersby is the Artistic Director of Harbor Music in Prospect Harbor, Maine -- the Artur Balsam Ensemble Classes for Piano and Strings, which are funded by the Artur Balsam Fund of the Indiana University Foundation in memory of the great ensemble pianist.
Winner of the Juilliard Alumni Prize, Edmund Battersby completed two degrees at the Juilliard School where he was a student of Sascha Gorodnitzki.  He was born in Detroit and received his early training in Ann Arbor with Barbara Holmquest, whose lineage stemmed from the Schumann and Brahms tradition through her studies with the legendary Carl Friedberg.
http://en.wikipedia.org/wiki/Edmund_Battersby
Photograph by Evan Duning